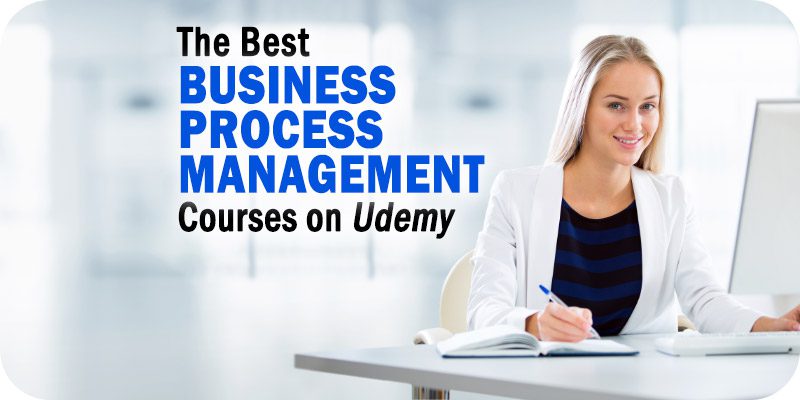 The editors at Solutions Review have compiled a list to spotlight some of the best business process management courses on Udemy for professionals to consider if they want to grow their skills. Solutions Review participates in affiliate programs. We may make a small commission from products purchased through this resource.
Are you a Business Process Management (BPM) professional or architect looking to gain knowledge in process improvement or brush up on your skills? Do you want to earn a BPM certification but don't know how to prepare for the exams? Online courses like the kind available on Udemy allow business process management professionals to practice their knowledge and sharpen their skills through digital lectures and interactive guides.
Below, we've listed some of the top business process management courses you can take on Udemy. Business process managers and analysts of all experience levels can take these courses. Udemy gives you lifetime access to each class you sign up for, and Udemy's 30-day money-back guarantee backs all courses. Our editors organized the list in alphabetical order.
The Top Business Process Management Courses on Udemy
---
OUR TAKE: This entry-level training course can help active and aspiring enterprise architects find footing with the Business Process Model and Notation (BPMN) concepts and tools they need.
Description: With this 2.5-hour course, business analysts and managers can develop the foundational skills and expertise needed to use BPMN 2.0 methodologies to model real-world processes. Students will learn to use pools and lanes to represent organizational responsibilities, understand different event use cases, use gateways to maintain the correct flow of tokens, utilize subprocesses, and more. Alongside the video material, the program includes several downloadable resources and case studies to help them fine-tune what they've learned.
GO TO COURSE
---
OUR TAKE: Professionals that enroll in this comprehensive "master class" program will learn about the foundational elements of process management that they'll need to improve their business analysis and process improvement activities.
Description: This training program will help learners learn about industry-leading BPM tools, identify what makes a successful process analyst, build a process architecture, and become familiar with some of the most common process analysis techniques used by other industry professionals. With almost seven hours of video material and a couple of dozen downloadable resources, the bestselling course will give its students everything they need to kickstart their BPM and BPMN understanding.
GO TO COURSE
---
OUR TAKE: Start accelerating your career by enrolling in this six-hour training course, which will equip you with the process mapping, improvement, communication, and analysis skills you need to deliver meaningful results.
Description: Professionals signing up for this popular course will learn about essential business process management concepts and how to use them to accelerate their careers and skillset. Topics covered include Six Sigma methodologies, DMAIC, modeling processes with flowcharts, identifying areas for improvement in business processes, redesigning processes, implementing new controls, generating alignment, and more. Alongside the nearly six hours of lecture material, the course also includes resources to help students practice their skills with various exercises.
GO TO COURSE
---
OUR TAKE: If you want to see how LEAN methodologies can help you implement continuous improvement cycles into a business, this training program can help you get started.
Description: In this course, students will learn about the ProPeC Simple Improvement Process, LEAN business processes, SMART goals, GANTT charts, and other concepts that will help them outline, improve, and maintain business processes. Specific subjects covered include current state analyses, implementing action plans, continuous improvement cycles, waste identification methods, process flows, and more. The compact course can be completed in several hours and comes packaged with additional resources to help students deepen their learning.
GO TO COURSE
---
OUR TAKE: This top-rated training program will teach you to combine various business process management skills and methodologies and become the "operations management guru" for your department.
Description: This course is geared toward organizations in the industrial, production, and manufacturing industries and can be taken by beginners, new managers, and anyone interested in business operations management. Students can expect to learn about increasing company profitability, improving resource allocation, streamlining business operations, organizing processes to boost efficiency, and gaining an insightful overview of their company's current operations management strategies.
GO TO COURSE
---
OUR TAKE: Improve your ability to craft expressive BPMN flow charts with this best-selling training course, which professionals of all experience levels can take.
Description: With a compact completion time of several hours, this popular course can provide professionals with the tools they need to kickstart or refresh their BPMN skills. Subjects covered in the program include critical BPMN elements like sequence flows, parallel gateways, pools, lanes, tasks, timer events, conditional events, sub-processes, data stores, data objects, and more.
GO TO COURSE
---
OUR TAKE: Learn the fundamentals of process flowcharts and mapping with this top-rated entry-level course. Upon completion, you should have the expertise to understand your organization's business processes, spot inefficiencies, and propose improvements.
Description: Students who enroll in this course can expect to learn the fundamentals of process flowcharts and start to utilize them in their organization. The course includes almost four hours of video lectures, downloadable handouts, various activities to improve understanding, and several quizzes to help students put their new skills to the test. Enrolling in the course requires no prior experience, making it an excellent option for aspiring business analysts, project managers, or active professionals who want to improve their ability to identify and document business processes.
GO TO COURSE
---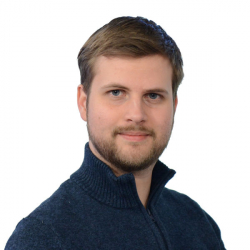 Latest posts by William Jepma
(see all)