The Top-Rated Performance Management Training Courses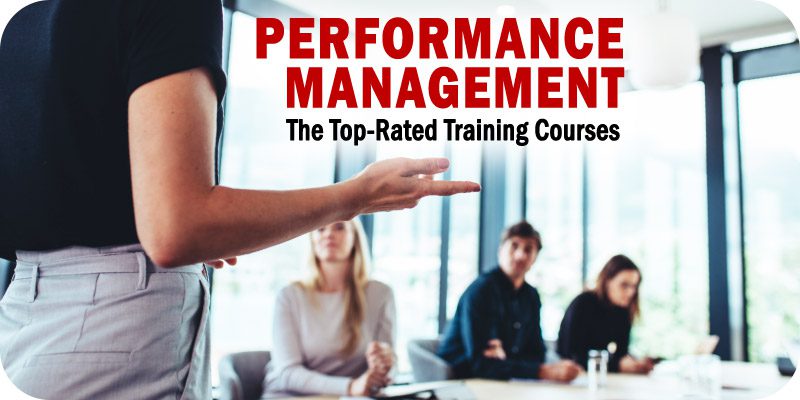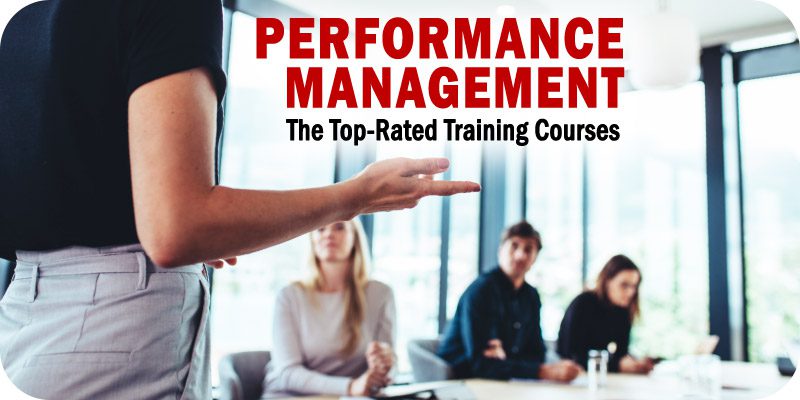 The editors at Solutions Review have compiled this list of the top-rated performance management training courses to consider taking to grow your skills. Solutions Review participates in affiliate programs and may make a small commission from products purchased through this resource.
Performance management is a broad category of enterprise-level practices that Gartner defines as being "the combination of methodologies and metrics that enables users to define, monitor, and optimize outcomes necessary to achieve organizational goals and objectives. These methodologies can help businesses across industries optimize processes, improve operations, automate tasks, and more.
To help professionals improve their understanding of performance management, the editors at Solutions Review have compiled this list to spotlight some of the best training courses available online. These performance management training programs can be completed in relatively short periods, making them an ideal choice for busy professionals and students looking to get familiar with performance management methodologies and best practices. The courses are listed in alphabetical order by the name of the learning platform that offers them.
The Best Performance Management Training Courses
---
OUR TAKE: Business professionals who enroll in this top-rated training course will learn all the basics of performance management and how to apply them to manage, motivate, and improve their teams.
Provider: LinkedIn Learning
Description: Taught by Nigel Cumberland—an executive business coach, author, and speaker—this training course dives into what performance management means and covers the fundamentals business leaders should know about managing and optimizing their team's performance. Some of the subjects covered include creating competency frameworks, recognizing the benefits of 360-degree feedback, identifying leadership principles that help motivate high-performing employees, creating SMART goals, defining the needs of a team, addressing poor performance, and more.
GO TO COURSE
---
OUR TAKE: Learn how to use performance management best practices to develop and maintain a productive, motivating workplace for employees of all experience levels and skills.
Provider: LinkedIn Learning
Description: Employee performance is crucial for any business manager, especially when managing and improving company performance. In this training course, HR expert Don Phin will help business professionals learn how to create a workplace culture that encourages high performance and optimizes employee productivity. The course also covers management best practices for setting expectations for employees, managing remote workers, delegating tasks, coaching employees, streamlining the hiring process, and maintaining a motivating workplace.
GO TO COURSE
---
OUR TAKE: This brief training course is designed to help business managers assess and improve company performance with proven best practices and methodologies.
Provider: LinkedIn Learning
Description: This compact training course focuses on helping business managers improve their ability to create smart goals that set their employees up for success, align with the needs of the organizations, and identify the skills the workforce needs to develop. The program is taught by Dr. Todd Dewett and covers fundamental tips and best practices for setting goals, creating SMART goals, gathering performance data, ensuring employee accountability, and more.
GO TO COURSE
---
OUR TAKE: Business professionals that enroll in this bestselling will learn how to deploy and utilize the performance management methodology to improve their organization's performance and develop a new generation of experts.
Provider: Udemy
Description: With nearly seven hours of video material and seventeen downloadable resources, this popular training course is an excellent option for active and aspiring professionals who want to learn what it takes to become a proper, certified performance management professional (CPMP). Subjects covered in the program include strategy execution tips, employee performance measurement, key performance indicators (KPIs), balanced scorecards, reporting processes, setting targets, employee rewards, and more.
GO TO COURSE
---
OUR TAKE: Geared toward consultants, this top-rated course will provide professionals with the tips and tricks they need to conduct projects on a similar level to enterprises like McKinsey, PwC, and more.
Provider: Udemy
Description: This course includes seven hours of video material spread across six sections and over one hundred individual lectures. Business management consultants who enroll in the program will improve their ability to conduct performance improvement projects, identify areas for improvement in retail business settings, use Excel to analyze potential improvement strategies, increase profits for a business, manage projects independently, and apply the best techniques from their consulting skillset for each unique project.
GO TO COURSE
---
OUR TAKE: With over 4,000 ratings from 14,000 students, this popular course is a proven resource for business managers that want to improve how they monitor and encourage the performance of their employees.
Provider: Udemy
Description: This compact course can be completed in under two hours, making it an ideal program for managers who want to improve company performance but are short on time. The course is offered through the Life Progression Project and taught by Lorraine Wiseman, a global executive with years of industry experience. It is designed to help managers support their employees, create company goals, implement strategies for achieving those goals, evaluate individual employee performance, and more.
GO TO COURSE
---
OUR TAKE: Performance management and human resources have a lot in common. In this course, HR reps will learn about the performance management methodology and see how it can support a strong, collaborative business environment.
Provider: Udemy
Description: HR professionals that enroll in this course will learn how to define performance management, explain its purpose to others in their organizations, identify the critical characteristics of a performance management strategy, set goals using the SMART method, prepare managers for formal reviews, provide effective feedback to employees, identify trends, and more. The course can be completed in under two hours and is best suited for human resource experts looking to expand their skills.
GO TO COURSE
---
---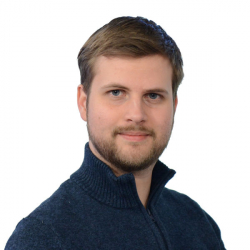 Latest posts by William Jepma
(see all)