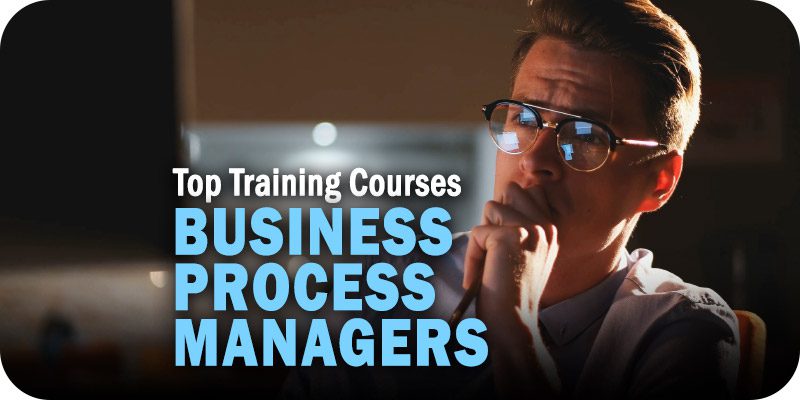 The editors at Solutions Review have compiled this list to spotlight some of the best training courses for active and aspiring business process managers to consider if they want to improve their skills. Solutions Review participates in affiliate programs and may make a small commission from products purchased through this resource.
Business process management (BPM) is an essential skill in enterprise technology. As BPM continues to become a fundamental feature for business strategies across industries, companies must adopt tried-and-true technologies to maintain their growth and success in changing markets. However, BPM technologies and methodologies usually require managers with specific skills, and it's not always straightforward to know where to start learning those skills.
With that in mind, the Solutions Review editors have compiled a list of top-rated courses for business process managers to take online. These business process manager courses and training programs are designed for professionals of various experience levels. You can click the GO TO TRAINING link to learn more about each course and register. Each class is listed alphabetically by the name of the online learning platform it's available on.
The Top Training Courses for Business Process Managers
---
OUR TAKE: Offered through the University of Minnesota, this nine-hour course will equip you with new and expanded business analysis and project management skills required to master your company's information systems.
Provider: Coursera
Description: This course gives students an overview of the standard model for systems development—the systems development lifecycle, or SDLC. Additionally, students will learn how to read and create the specific deliverables that business systems analysts prepare during the development cycle. After taking this class, students will better understand business analysis, management, and project management skills. Students who take the course will also learn how to translate an organization's needs into requirements and then choose or build the right system for the business.
GO TO COURSE
---
OUR TAKE: Professionals that enroll in this comprehensive "master class" program will learn about the foundational elements of process management that they'll need to improve their business analysis and process improvement activities.
Provider: Udemy
Description: This training program will help learners learn about industry-leading BPM tools, identify what makes a successful process analyst, build a process architecture, and become familiar with some of the most common process analysis techniques used by other industry professionals. With almost seven hours of video material and a couple dozen downloadable resources, the bestselling course will give its students everything they need to kickstart their BPM and BPMN understanding.
GO TO COURSE
---
OUR TAKE: Start accelerating your career with this 6-hour recently updated course, which will equip you with the communication, leadership, and process mapping skills needed to kickstart your career in a meaningful way.
Provider: Udemy
Description: Taught by Ben Wann and Cole Sperry, two industry experts with years of experience, this training course will teach students to analyze problems, implement solutions via process interviews, diagram processes, review procedures, identify potential solutions, implement those solutions in your company, and master the soft skills needed to influence the essential dynamics to project success. The course uses six hours of video material, over twenty downloadable resources, and several assignments to help learners improve their skills.
OUR TAKE: With over 4,000 ratings from 14,000 students, this popular course is a proven resource for business managers that want to improve how they monitor and encourage the performance of their employees.
Provider: Udemy
Description: This compact course can be completed in under two hours, making it an ideal program for managers who want to improve company performance but are short on time. The course is offered through the Life Progression Project and taught by Lorraine Wiseman, a global executive with years of industry experience. It is designed to help managers support their employees, create company goals, implement strategies for achieving those goals, evaluate individual employee performance, and more.
GO TO COURSE
---
---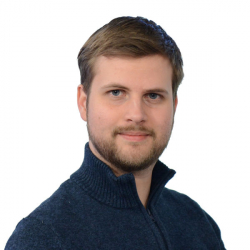 Latest posts by William Jepma
(see all)