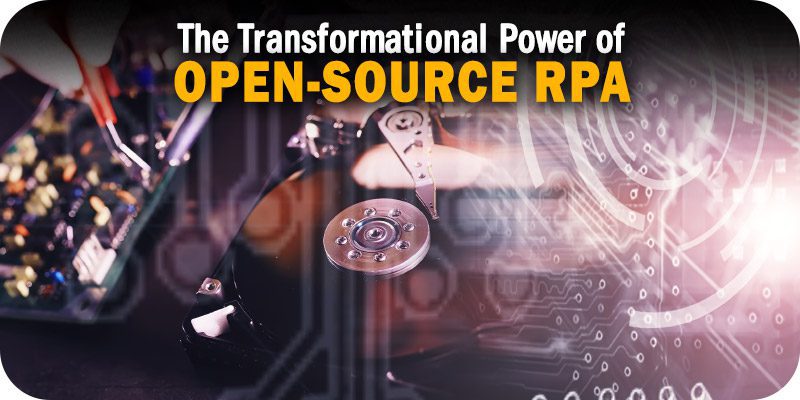 As part of Solutions Review's Expert Insights Series—a collection of contributed articles written by industry experts in enterprise software categories—Sampo Ahokas, the Co-Founder and VP of Engineering at Robocorp, delves into the "transformational" power that open-source RPA technologies can provide to companies.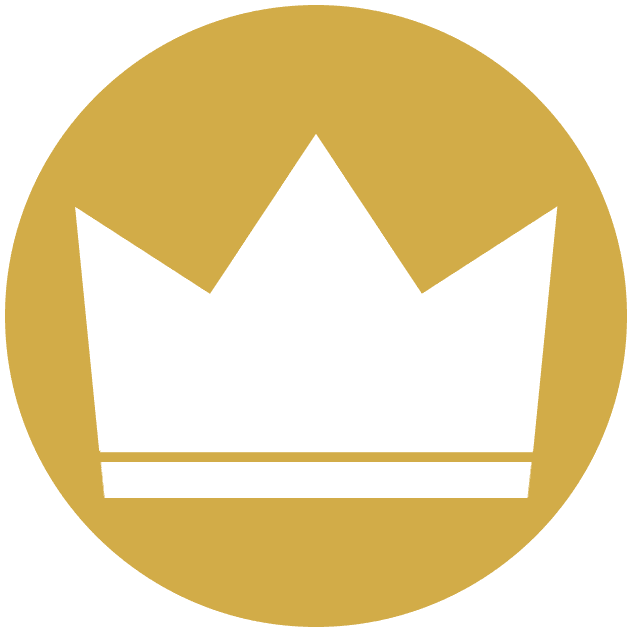 Today, automation is practically non-negotiable for enterprise operations. And as AI rapidly advances, businesses will seek effective methods to stay agile, address challenges, boost revenue, and minimize costs. Open-Source Robotic Process Automation (RPA) stands at the forefront of this transformation. 
Open-source RPA, by providing adaptability, cost-effectiveness, and smooth integration with cutting-edge technologies, enables organizations to harness the full potential of automation, fostering innovation and success throughout their operations. Further, when combined with the power of AI and machine learning, RPA presents organizations with the ability to automate large-scale mission-critical business processes with greater flexibility, efficiency, and ROI. 
In this article, we'll investigate the emergence of open-source RPA, delving into its benefits compared to traditional RPA, its AI integration, and its extensive automation capabilities.
What is Open-Source RPA?
Open-source RPA is an advancement in traditional intelligent automation that combines open-source flexibility with AI, machine learning, and robotic process automation. This innovation allows teams to develop enterprise-wide automations more efficiently and on a larger scale.
Open-source RPA offers developer-focused and flexible tooling that aligns with modern software development practices, giving users access to a broad, ever-growing set of libraries and keywords for common bot functions that wrap up Python code. This gives customers a composable way to build automations that are not solely reliant on UI-based automation and, when possible, interact at the API or data layer to build less fragile bots. In addition, since the underlying code is Python-based, automations are fully extensible and customizable to customers' needs.
Open-source RPA is code-native, so developers can deploy automations through GitHub, which offers a modern way to create reusable bot functions with full auditability and traceability, so customers can securely monitor the bots as they change over time. In fact, open-source software is already used by more than 95 percent of organizations worldwide—including in IT, analytics, DevOps toolchains, and artificial intelligence, just to name a few.
Why is Open-Source RPA Better?
Open-source RPA automates virtually any process – with exceptional speed and elasticity—with no licensing fees and consumption-based pricing. It empowers rapid AI adoption and complements your existing technology investments.
Open-source RPA can be based on different languages, but one of the most popular programming languages is Python due to its ease of use, simplified syntax, and emphasis on natural language. It interfaces with any legacy or modern technology quickly and seamlessly, opening up a new world of automation possibilities. 
With hundreds of libraries containing thousands of keywords, the open-source ecosystem not only gives users access to a wide variety of tools and use cases from developers around the world but also gives them a greater opportunity to create sustainable and scalable solutions personalized to their unique needs.
Orchestrating open-source RPA is based on consumption pricing so customers can design automations for maximum efficiency without worrying about licensing and infrastructure constraints. Enterprises only need to pay for the bot's actual usage, which gives them the scalability they need to tackle unpredictable workloads. Plus, it uses a "Bot Swarm" approach to processing, so multiple bots work together to crush work items in a fraction of the time and never waste resources.
Finally, recent advancements in artificial intelligence offer endless possibilities for companies to improve product delivery, customer engagement, and internal support services. Because these technologies speak the same language as most AI/ML models, it simplifies AI adoption, which can be a real game changer as you look to future-proof your business.
How to Implement Open-Source RPA
Using open-source has many benefits, but where should you start? First, it is vital to ensure that all stakeholders are involved so communication is open and you can avoid errors. Next, department heads, process owners, and heads of RPA centers of excellence will provide insights into the business processes that need to be automated. Finally, solution architects will help design the new open-source RPA environment and ensure it meets the organization's technical requirements.
A Future with Open-Source RPA
As automation tools like RPA continue to grow and become increasingly popular, ensuring that you're utilizing technology solutions that are flexible, powerful, and accessible is critical. Open-source RPA checks all these boxes to create an elevated experience for developers and helps drive innovation and success for companies.
---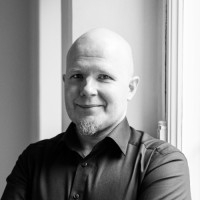 Latest posts by Sampo Ahokas
(see all)