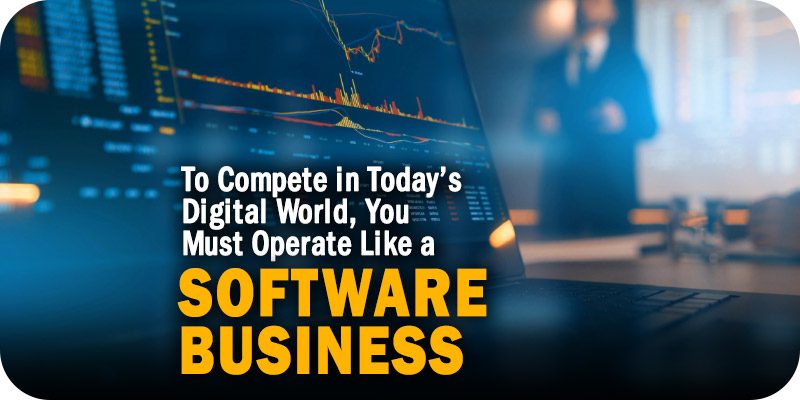 As part of Solutions Review's Expert Insights Series—a collection of contributed articles written by industry experts in enterprise software categories—Razat Gaurav, the CEO of Planview, makes the case that companies should operate like a software business to improve how they compete in a digital world.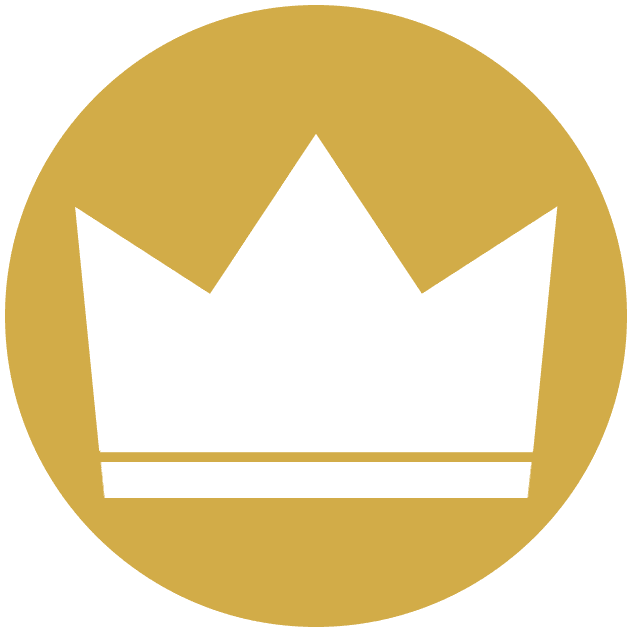 At the heart of your company's survival and growth is digitalization. Across the globe and in all industries, sizes, and ages of companies, business leaders are urged by their boards to prioritize and accelerate digital innovation investments to drive revenue and profitability. This trend isn't slowing down. In fact, according to IDC, digital transformation spending is forecast to reach $3.4 trillion in 2026.   
Organizations need to start thinking and acting like a software business to compete in a digital world, which means adopting a framework for surviving in the age of digital disruption. Per McKinsey, in December 2022, the pressure to evolve into a software business is due to the accelerated adoption of digital products and the increased value derived from software in products and services. The report claims that nearly 70 percent of top-performing companies plan on using their software to differentiate.  
But as the first few months of 2023 have made painstakingly clear, the efforts over the past few years to accelerate digital transformation efforts, the pandemic-driven focus on digital products, and the demand on organizations to operationalize digital processes, have all been insufficient.  
I've talked with executives and board members from companies of all sizes about how leaders must focus on digital initiatives now that will help them thrive in the economic downturn and emerge stronger. Many executives implement transformation efforts but in a piecemeal way. These efforts don't reach into the company's management ethos or operating systems, which can make a fundamental difference in these efforts succeeding. 
The shift from project to product is critical to upping the odds that your digital transformation efforts will be successful. This approach revolutionizes organizations that have relied on outdated management and operating models. The shift from project to product is often poorly or incompletely understood, even at the highest levels of leadership. On this front, I am on a mission to build the digital future of connected work so that digital transformation efforts do not continue to be wasted.  
C-Suite Guide on Project to Product 
Mastering the shift from project to product is a multi-year initiative that requires sustained effort across all organizational levels, spearheaded by executive team sponsorship.  
A 2018 Gartner survey of software business leaders found that 85 percent of respondents had either adopted or had plans to adopt product-centric models, motivated by a desire for faster delivery and the need to support their organization's transformation to digital maturity. However, five years later, according to Planview's independently commissioned 2023 Project to Product State of the Industry Report, most organizations (92 percent) are still in the early stages of that shift—either just starting, experimenting, or expanding.  
While the data shows progress is underway, the lack of teams operationalizing or approaching maturity signifies much more work. With an uncertain economy and no miracle cures, the scramble to make transformation efforts work has reached a fever pitch, especially with a customer base battered by inflation and an increasingly complex environment for business financing.  
The current reality has necessitated a shift in priorities for many organizations, placing greater emphasis on cost-cutting measures. Investors and boards have become increasingly focused on positive cash flow, requiring the organization to develop a strategy that controls costs while allowing growth. To achieve this, you need to gain visibility to know what initiatives and priorities drive value and de-risk your strategic bets. 
Putting Insights to Action for Digital-Connected Work
Business leaders believe IT teams in charge of transformation efforts can deliver 10x more than their actual capacity, which often translates to employee burnout and poor organizational morale (not to mention missed commitments to customers and the board). Be aware that a disconnected workforce might fracture into islands of knowledge and data—leading to damaging ramifications of inefficiency. A product model can offer a pathway to greater operational efficiency, but not if it's imposed as a bureaucratic edict to have teams run their own pet projects independent of a larger strategy. 
Only 8 percent of what's planned by IT and software development teams get delivered, an inefficiency that can no longer be ignored given today's cost and performance pressures. Projects and initiatives must be reconciled and not just as a one-time effort. This can make a significant difference in keeping teams in sync and connected.  
Like the criticality of sharing data across teams, assessing how work is shared across the organization is essential. We've seen success when businesses—even those in traditional "analog" industries like automotive, industrial manufacturing, and retail—start to work on operating models based on cross-functional build-and-run teams, learning cycles, and feedback loops. Ninety-two percent of businesses do not have the foundation for a product-oriented model, causing their digital transformation efforts to fail.  
Experts may talk about "agile" methodologies and bring in a textbook of new phraseology that managers need to learn. But technical jargon is not the solution, nor even a helpful shortcut. Above all, agility depends upon cross-functional alignment across teams, goals, incentives, and, most of all, leadership. Forty percent of digital innovation work from IT and engineering teams is wasted due to shifting priorities at the C-suite level.   
To ensure the successful transition of your company's digital portfolio to a product model, create a stepwise roadmap with the end goals in mind. Empower your teams to measure, monitor, and use a data-driven approach to keep the transformation on track, maximizing the team's potential and avoiding wasted efforts. By understanding the shift from project to product, you can create the right conditions to ensure success for years to come.
---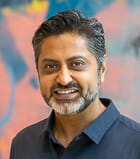 Latest posts by Razat Gaurav
(see all)