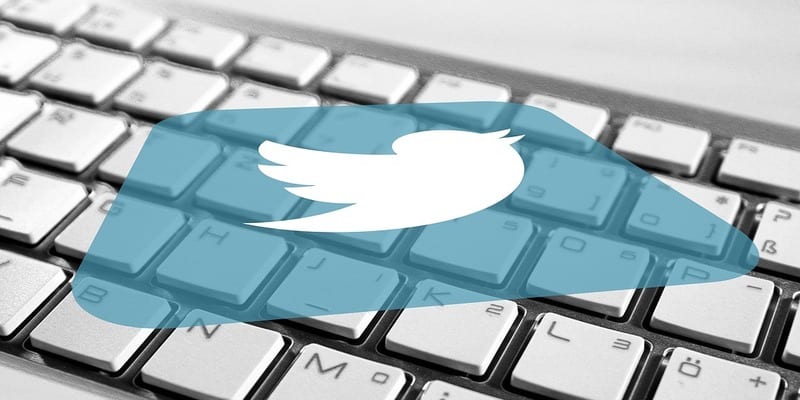 Believe it or not, Twitter can be used for a lot more than sending out controversial tweets in the dead of night. If you're looking for an Business Process Management (BPM) system for your business, or perhaps if you're in the business yourself, be sure to check out this list of the top thought leaders in the BPM industry that you should follow on Twitter.
Rated as the #1 Most Influential Thought Leader in Business Process Management (BPM) by independent research, Nathaniel is recognized as one of the early originators of BPM, and has led the design for some of the industry's largest-scale and most complex projects involving investments of $200 Million or more. Today he is the Editor-in-Chief of BPM.com, as well as the Executive Director of the Workflow Management Coalition, as well as VP and CTO of BPM, Inc
For over a decade Denis has been a driving force in the majority of international BPM standards in use today. He is a member of the Workflow Management Coalition (WfMC) Steering Committee and chair of the Business Process Simulation Working Group (BPSWG). As a member of the Business Process Model and Notation (BPMN), Gagné is the driving force behind www.BusinessProcessIncubator.com, a free online resource providing access to BPM, Change Management, Process Improvement, Lean and Six Sigma resources.
Malcolm currently serves as Vice President and Director of Product Management at Appian Corporation – a leading provider of Business Process Management (BPM) software. Malcolm has been directly involved in the implementation and development of enterprise software solutions for over 20 years. He is a frequent speaker and writer covering the application of BPM technology to solve real-world business problems.
John joined Enterprise Management Associates in 2011 as Senior Analyst of Business Intelligence (BI). In this role, John delivers comprehensive coverage of the business intelligence and data warehouse industry with a focus on database management, data integration, data visualization, and process management solutions. John has years of experience working in areas related to business analytics in professional services consulting and product development roles.
Jim has over 45 years of experience in the IT industry and is considered to be one of the industry's thought leaders. As CEO of Flueresque, an independent digital business consultant, leveraging business processes, policies, the IoT, mobile, social, cognitive computing for better business outcomes, he has years of experience in the BPM space. His specialties include: Event Management, Process Management, Decision Optimization, Business Intelligence and Policy Management.
As co-founder and CEO, Gero is responsible for Signavio's overall strategic direction. He is a BPM expert and passionate about product innovation. Before creating Signavio, he worked for SAP and McKinsey. Gero holds a PhD in Business Process Management from Hasso-Plattner-Institute.
Bradford is a consultant and thought leader on process innovation, helping organizations that must make faster changes to their products, services, and systems to compete with startups and leading software companies. He focuses on Artificial Intelligence (AI) and emphasizes the power it has to digitally transform organizations worldwide. Bradford also sustains attention to improvement, strategy execution, business reengineering, customer experience management, and BPM.
Editor of PEX (Process Excellence Network), an online news source and global community for process professionals, business leaders and executives who want to improve their businesses through process and operational excellence, Diana is a top thought leader with special focus on BPM, Lean and Six Sigma. PEX Network coverage includes: BPM, Lean, Change Management, Operational Excellence, Data Analytics, Innovation, Six Sigma & Quality, Performance Management, Information Technology Trends and Customer Experience.
Neil Ward-Dutton @neilwd
Over the past 12 years as the Research Director at MWD Advisors, Neil has gained invaluable experience working with clients across many industries, learning about what works and where people come unstuck in trying to drive business change with technology. He is passionate about helping organizations get real business benefits from the investments they want to make in IT. Neil specializes in BPM, digital transformation, Robotic Process Automation (RPA) and low code applications.
As managing editor at BPM.com, Peter oversees the BPM.com Forum as well as other content and social media initiatives. He has considerable knowledge of BPM trends, industry insights and best practices. Peter is a top thought leader and known worldwide for his views and contributions to BPM. Peter has over 15 years experience in various enterprise IT fields, including serving as Director of Marketing for email security company Message Partners.
---
Looking for even more? Download our BPM Buyer's Guide for free to compare the top 24 BPM software vendors head to head! The guide also includes 4 key capabilities to consider while selecting a new BPM solution and 10 questions to ask yourself and the software vendor before purchasing.And don't forget to follow us on Twitter, LinkedIn and Facebook for all the latest in Work Tech!

Latest posts by Elizabeth Quirk
(see all)