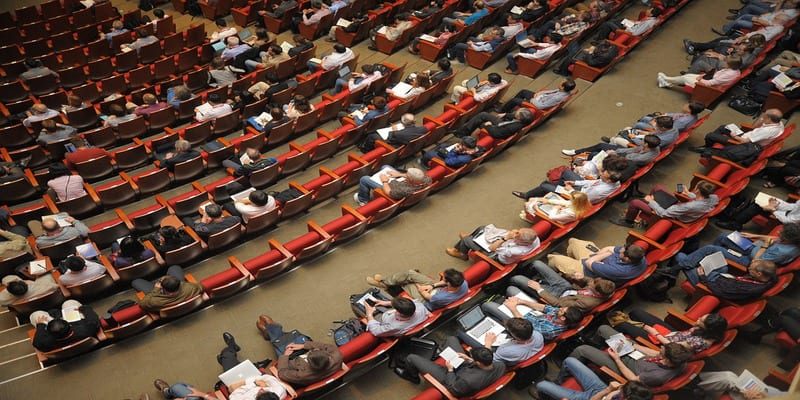 Business Process Management (BPM) is a vast and complex subject. Today, businesses need to adopt solutions that are able to streamline workflows and business processes in order for business leaders to focus on the bigger picture. Even if you're constantly surveying the web for the latest in BPM news, you're still bound miss some major stories.
Here at Solutions Review, we do our best to provide IT professionals with the top BPM best practices, news and buyer's guides, but sometimes you need a little extra push, the kind you can only get in person.
We get it, and that's why we've created this list of the top BPM events and conferences to attend in 2018. If you're looking for top-notch speakers, vendor demos, and networking opportunities, these should be on your calendar, so check them out:

1. IQPC OPEX Week: Transformation World Summit
When: January 22-26, 2018
Where: Orlando, FL
"This coming January, you will learn from 100+ of the most influential experts from the world's leading brands and most innovative companies. You'll have a front-row seat as they share real case-studies from the full spectrum of process, technology and people – Together you will explore the most effective strategies to help you ascend to the future of exponential growth. Your one-stop destination that covers everything you need to accelerate your business transformation."
---

2. bpmNEXT
When: April 17-19, 2018
Where: Santa Barbara, California
"bpmNEXT remains the definitive showcase of the next generation of Business Process Management software – covering Advanced Analytics, Blockchain, Decision Management, Digital Transformation, Robotic Process Automation, AI, the Internet of Things, Process Mining, and the next generation of BPMS platforms. This is no typical "how to" conference aimed at BPM newcomers. It is designed specifically for those already chest-deep in BPM and wanting to get in early on the next generation of process innovation technology – touch it, see it, and influence it."
---
3. Gartner Application Architecture Development & Integration Summit
When: June 4-5, 2018
Where: London, UK
"Application leaders have a unique perspective, with a comprehensive view of their enterprise, and an innate understanding of technology and the art of the possible.  Now is the time for application leaders to use their expertise to unleash the power of digital business within their organizations. Hear the latest tactics and best practices across applications, take a look ahead at Chat Bots, Cognitive Computing and advances in Blockchain, Cloud, Mobile and IoT. Experience unbiased, leading-edge research covering Agile, DevOps, Blockchain and Chatbots and much more."
---

4. International Conference on Business Process Management (BPM 2018)
When: September 9-14, 2018
Where: Sydney, Australia
"BPM 2018 is the 16th conference in a series that provides the most prestigious forum for researchers and practitioners in the field of Business Process Management. Over the past decade, the conference has built its reputation by showcasing leading-edge research of the highest quality together with talks, tutorials and discussions by the most renown thought leaders and innovators in the field. The BPM conference series embraces the diversity and richness of the BPM field and serves as a melting pot for experts from a mix of disciplines including Computer Science, Information Systems Engineering, and Management."
---

5. 2018 Process & Performance Management Conference
When: October 1-5, 2018
Where: Houston, TX
"There is a growing sentiment that times have changed and business process and performance management needs to adjust to keep up. Organizations require fast paced changes that incorporate or at the very least integrate with new technologies and opportunities. Join more than 200 process practitioners and business professionals at the 6th annual APQC Process and Performance Management Conference, October 1-5, 2018. Equip yourself with the tools and tactics to communicate the value of process management, advance process and improvement initiatives, and sustain behavior change so that it becomes part of your organization's DNA."
---
Looking for more? Download our BPM Buyer's Guide for free to compare the top 24 BPM software vendors head to head! The guide also includes 4 key capabilities to consider while selecting a new BPM solution and 10 questions to ask yourself and the software vendor before purchasing.
And don't forget to follow us on Twitter, LinkedIn and Facebook for all the latest in Work Tech!

Latest posts by Elizabeth Quirk
(see all)