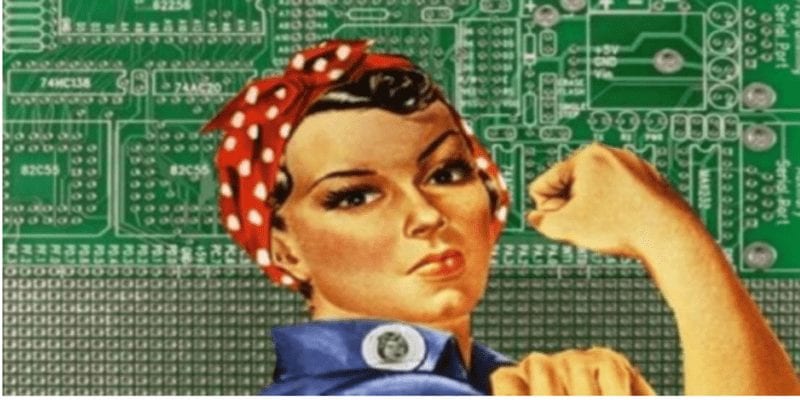 Business Process Management (BPM) technology is a broad term with an even broader marketplace. Generally speaking, BPM is the practice of aligning business goals and processes as companies and organizations evolve. BPM software helps organizations define the steps required to carry out a business task, mapping these definitions to existing processes, and then streamlining or improving these processes so that the steps taken to complete them are more efficient.
To keep up with the ever-changing BPM landscape, and in honor of National Women's History Month and International Women's Day, we have listed the top women influencers in the BPM space you can find on Twitter or LinkedIn.
Editor of PEX (Process Excellence Network), an online news source and global community for process professionals, business leaders and executives who want to improve their businesses through process and operational excellence, Diana is a top thought leader with special focus on BPM, Lean and Six Sigma. PEX Network coverage includes: BPM, Lean, Change Management, Operational Excellence, Data Analytics, Innovation, Six Sigma & Quality, Performance Management, Information Technology Trends and Customer Experience.
Sandy Kemsley @skemsley
Sandy has a 30 year history of software design and application architecture in several technology areas, combined with a deep understanding of business environments and how technology can impact them. She blogs weekly about digital transformation, BPM, social enterprise and other intersections of business and technology.
Connie is the Senior Vice President, Research at Digital Clarity Group, a research and advisory firm that helps organizations deliver world-class customer experience through partnerships with best-fit technology vendors and digital partners. She has deep experience in the business technology research industry; widely acclaimed expertise in both business process and information management technologies and best practices; and strategic planning and organizational change management experience.
Lang is the Senior Vice President of Strategy at Appian and has 20 plus years of experience helping companies and people achieve their potential through technology. She serves as advisor to the CEO and work with executives to effectively deliver Appian's strategy. By working with other executives to develop, communicate, execute and sustain strategic BPM initiatives, Lang is adept at combining people, processes and technology to positively drive global corporate change.
Hazel is a results focused business process improvement consultant, lean six sigma transformation expert focusing on operational excellence at Pearl Operational Design. She collaborates with SME's to solve complex business problems in order to achieve operational excellence and works closely with her clients to implement solutions through effective process redesign, change management, mentoring & training.
Rachel is an innovative marketing leader with 15 plus years of enterprise software expertise. Prior to working as the director of product marketing at OutSystems, Rachel has built, directed, measured, prioritized, and motivated the global product marketing team for TIBCO's portfolio of business-focused products and services. She has a broad range of experience in enterprise and SaaS products and services including business process management.
As the CEO and Founder at bpm'online, a global business software company leading in the space of business process automation and CRM, Katherine strongly believes that moving fast matters. As an effective leader, problem-solver, and team-builder, Katherine Kostereva made the vision a reality. Throughout more than 15 years of operation under Kostereva's strong leadership, the company has grown from a start-up of five people to a leading enterprise business process automation and CRM software company that helps businesses transform and better engage with customers.
---
Looking for more? Download our Business Process Management Buyer's Guide for free to compare the top-24 products available on the market with full page vendor profiles. The guide includes four key capabilities to look for in a BPM platform, plus questions to ask before purchasing. It's truly the perfect resource for anyone looking to find the right BPM for their business/organization, or those looking to replace an existing one.
And don't forget to follow us on Twitter, LinkedIn and Facebook for all the latest in Work Tech!

Latest posts by Elizabeth Quirk
(see all)