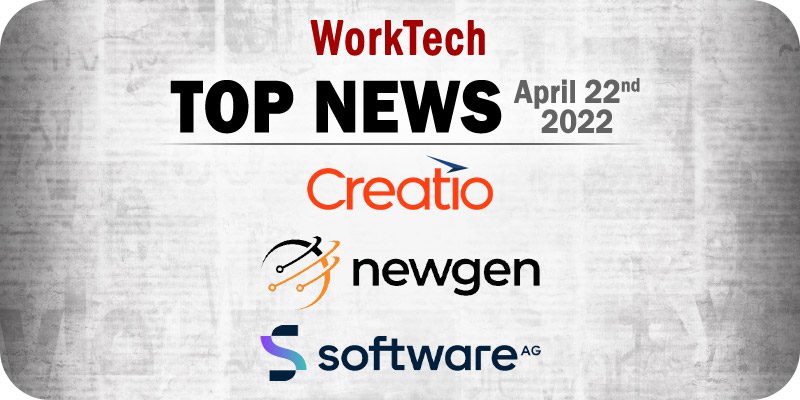 The editors at Solutions Review have curated this list of the most noteworthy WorkTech news from the week of April 22nd. This roundup covers new announcements and updates for companies like Creatio, Newgen Software, Shipwell, Laiye, Software AG, and more.
Keeping tabs on all the most relevant ERP and BPM news can be time-consuming. As a result, our editorial team aims to summarize the week's top headlines in the enterprise technology marketplace. The Solutions Review editors will compile a weekly roundup of vendor product news, mergers and acquisitions, venture capital funding, talent acquisition, and other noteworthy WorkTech information.
Top WorkTech News from the Week of April 22nd, 2022
---
CloudBees, a software delivery platform for enterprises, has launched the CloudBees Feature Management Community Edition, a free tier of its solution that makes its feature flagging capabilities available to development teams. CloudBees' feature flag tools for releasing software can help users increase development productivity, reduce risk, and test new functionalities with live customers. The Community Editions of its Feature Management solution equips teams of up to 15 developers with tools for flag approvals, a relay proxy, webhooks, flag lifecycling, flag scheduling, and access to the software development kits CloudBees offers.
---
Creatio has announced that it is expanding its go-to-market relationship with Amazon Web Services (AWS) and recently added its Sales Creatio solution to the AWS marketplace. The expansion builds on the existing partnership between AWS and Creatio and can help clients improve their bottom line with Sales Creatio's sales process automation platform. "We recognize the impact of powerful services AWS provides to its clients around the world and are happy to offer Sales Creatio to a large audience out there," said Alex Donchuk, Senior Vice President, Global Channels at Creatio.
---
Laiye, a global intelligent automation company, has completed a $160 million Series C funding round led by enterprise technology-focused private equity firms. These include lead investor HOPU Magnolia and co-leads Youshan Capital and VMS Group, with participation from existing shareholders Lightspeed Venture Partners and Lightspeed China Partners. The company will use the new capital to accelerate its expansion efforts in the Americas, APAC, and EMEA regions.
---
Newgen Software, the global provider of a digital transformation platform, has recently launched the newest version of its mobility framework. Titled Enterprise Mobility Framework 5.0, the updated version, provides features to help organizations develop secure mobile apps with document handling, advanced imaging, and offline support. Some of the core features in the 5.0 update include upgrade notification management, new user interface templates, improved data synchronization, device licensing management, enhanced OCR capabilities, and upgraded document support tools.
---
Shipwell, a cloud-based shipping and logistics service provider, has announced the release of its all-in-one Shipper Mobile Application, which equips users with a transportation management system (TMS) and visibility solution that can be accessed via mobile devices. Shipper Mobile is a native, exclusive app providing its users with free and simultaneous access to a TMS and visibility tool. The app is free to download from the Apple Store and Google Play Store. All active Shipwell customers will have default access to its functionalities, which they can use to respond to customer inquiries, address problems in real-time, and track shipments.
---
Software AG recently announced that it had closed its acquisition of StreamSets, a SaaS subscription business and enterprise-grade data integration platform. The acquisition will enable users to capture additional value from the data that moves between their on-premise applications, SaaSapplications, legacy data stores, data stream, and cloud data platforms like Redshift, Databricks, Snowflake, and Amazon. StreamSets' technology will be added to Software AG's existing hybrid integration portfolio and go-to-market strategy.
---
For consideration in future WorkTech news roundups, send your announcements to wjepma@solutionsreview.com.
---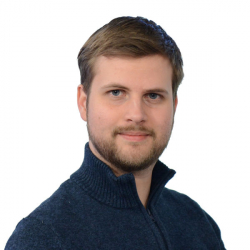 Latest posts by William Jepma
(see all)