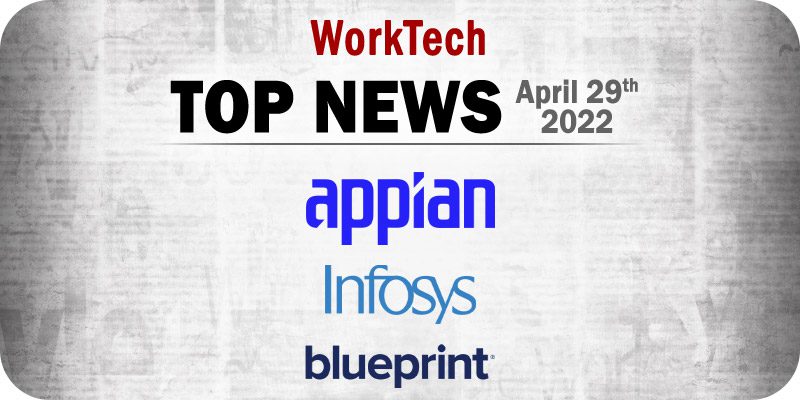 The editors at Solutions Review have curated this list of the most noteworthy WorkTech news from the week of April 29th. This roundup covers new announcements and updates for companies like Appian, Infosys, Blueprint Software Systems, Wipro, Salesforce, and more.
Keeping tabs on all the most relevant ERP and BPM news can be time-consuming. As a result, our editorial team aims to summarize the week's top headlines in the enterprise technology marketplace. The Solutions Review editors will compile a weekly roundup of vendor product news, mergers and acquisitions, venture capital funding, talent acquisition, and other noteworthy WorkTech information.
Top WorkTech News from the Week of April 29th, 2022
---
Appian has announced details on #lowcode4all, a new problem that focuses on providing access to low-code certifications and education to help low-code developers advance their careers. The free program will teach eligible participants about low-code technology. Upon completing the Appian Certified Associate Developer exam, learners will receive a Low-Code Ready Badge that's shareable on LinkedIn. Appian's #lowcode4all is initially available to current undergraduate and graduate students, students who have paused their education, the military veteran population, and individuals who are unemployed and undergoing career changes.
---
Blueprint Software Systems, a provider of cloud-based solutions for improving business processes, has announced a new re-platforming solution to help address "RPA platform buyer's remorse." The solution enables organizations to strengthen existing automations from legacy RPA platforms and seamlessly redeploy them to a new RPA platform without manual recoding. Currently, the new capability is capable of re-platforming automations from Automation Anywhere and Blue Prism instances to Microsoft Power Automate or UiPath. The platform also helps users analyze automation ecosystems, consolidate automation estate details into a central tool, identify automations that can be retired, optimize automated processes, and reduce the effort it takes to re-platform a solution.
---
Infosys, a global provider of digital consulting services, has launched Infosys Cobalt Financial Services Cloud, a new industry cloud platform designed to help enterprises accelerate business value and innovation across the financial services industry. The software is a secure, vertical cloud solution with capabilities like built-in regulatory compliance, reusable frameworks, low-code apps for citizens developers, machine learning models, cloud migration tools, pre-built services, automation templates, an alliance partner ecosystem via Infosys Cobalt Cloud, and tools for creating an integrated ISV and developer marketplace.
---
Nintex, a global provider of process intelligence and automation solutions, has announced the launch of over fifty new process templates for its Nintex Gallery. The gallery—an online, interactive portal featuring automation templates, workflows, process maps, and connectors—helps global businesses streamline how they digitize their work. The new capabilities include direct integration with Nintex Workflow Cloud and templates for Nintex Kryon RPA, Nintex AssureSign, Nintex Forms, and Nintex Drawloop DocGen.
---
Sage—a global provider of financial, accounting, HR, and payroll technology for small and mid-sized businesses—has announced a brand refresh, including a new logo and updated brand identity. To coincide with the updated branding, Sage also announced several new experiences to help clients improve decision-making. These include new digital network services, partnerships, and the debut of a Sage Membership, which offers insights to Sage customers.
---
Salesforce and Slack recently introduced the Salesforce Platform for Slack, a new toolkit designed to help developers create custom Slack apps that pull critical functionalities from Salesforce into Slack. With the Salesforce Platform for Slack, Salesforce developers can build time-saving Slack applications natively on Salesforce with familiar coding languages and tools. Additional functionalities include Flow in Slack, Apex SDK in Slack, and beta versions of Sales Cloud, Marketing Cloud, and Service Cloud applications for Slack. The news was announced at TrailblazerDX '22.
---
Wipro—a global technology, consulting, and business process services company—recently announced its acquisition of Rizing Intermediate Holdings, a global SAP consulting firm. Rizing will become an extension of Wipro's existing SAP Cloud practice and FullStride Cloud Services and help expand its capabilities as a strategic SAP partner. Together, the companies can improve their SAP cloud implementation services and broaden their presence in the manufacturing, oil, gas, and consumer industries.
---
For consideration in future WorkTech news roundups, send your announcements to wjepma@solutionsreview.com.
---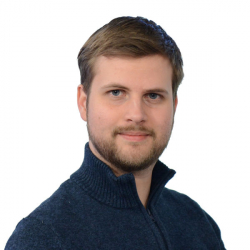 Latest posts by William Jepma
(see all)