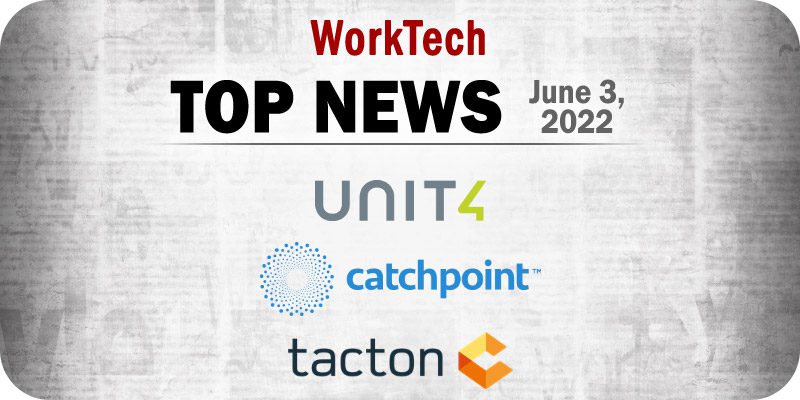 The editors at Solutions Review have curated this list of the most noteworthy WorkTech news from the week of June 3rd. This roundup covers new announcements and updates for companies like Catchpoint, Tacton, Unit4, and more.
Keeping tabs on all the most relevant ERP and BPM news can be time-consuming. As a result, our editorial team aims to summarize the week's top headlines in the enterprise technology marketplace. The Solutions Review editors will compile a weekly roundup of vendor product news, mergers and acquisitions, venture capital funding, talent acquisition, and other noteworthy WorkTech information.
Top WorkTech News from the Week of June 3rd, 2022
---
Catchpoint, a digital experience monitoring (DEM) platform provider, has announced an expansion for its WebPageTest platform, an open-source web performance testing suite. The expansion introduces new Opportunities and Experiments features, which will help WebPageTest users code with confidence by testing performance tweaks, eliminating blocking scripts, optimizing image renders, minimizing layout shifts with zero code changes, and more. Alongside the new Experiments and Opportunities functionalities, WebPageTest also introduces new enhancements for its platform. All existing API users of the platform can access the new features and improvements today.
---
MFGx, a software development company that works within the manufacturing industry, has launched a new manufacturing platform on the Acumatica Marketplace. The new platform, titled Fuuz, is a no-code/low-code applications platform that connects enterprise software systems with smart devices, machines, and the people who use them. Fuuz is a built-for-Acumatica solution that integrates with Acumatica's Cloud ERP solution and provides out-of-the-box functionalities for discrete and process manufacturers. Those functionalities include configurable operator interfaces, IIoT solutions, label solutions, industrial equipment connectivity, and more.
---
Tacton—a Configure, Price, Quote (CPQ) SaaS provider for industrial manufacturing companies—has expanded its partnership with Scandinavian Digital, a business consulting business that works alongside engineering organizations. The expanded partnership means Scandinavian Digital will sell and deliver Tacton's Design Automation solutions to companies in the Nordics and DACH regions. As a result, more design and manufacturing companies can optimize their design and engineering processes with software, training, and manufacturing business solutions.
---
Unit4, an enterprise cloud application provider for mid-market organizations, has announced its plans to acquire Scanmarket, a global vendor of cloud-based Source-to-Contract software. With Scanmarket's solution suite, Unit4 will extend its transactional procurement functionality (P2P and introduce additional capabilities in strategic procurement. These include sourcing, supplier management, spend analytics, and contract lifecycle management. Once the transaction is finalized, Unit4 can provide organizations with a unified Source-to-Pay journey that builds on its existing Procure-to-Pay and ERP offerings.
---
For consideration in future WorkTech news roundups, send your announcements to wjepma@solutionsreview.com.
---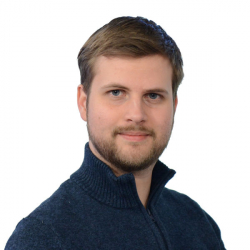 Latest posts by William Jepma
(see all)