The editors at Solutions Review have curated this list of the most noteworthy WorkTech news from the week of May 6th. This roundup covers new announcements and updates for companies like Accenture, Pega, SAP, Priority Software, and more.
Keeping tabs on all the most relevant ERP and BPM news can be time-consuming. As a result, our editorial team aims to summarize the week's top headlines in the enterprise technology marketplace. The Solutions Review editors will compile a weekly roundup of vendor product news, mergers and acquisitions, venture capital funding, talent acquisition, and other noteworthy WorkTech information.
Top WorkTech News from the Week of May 6th, 2022
---
Accenture and SAP have announced a new joint offering to help large enterprises migrate to the cloud and deliver continuous innovations. The offering combines the RISE with SAP solution with services available via SOAR with Accenture and expands them with new features encompassing Accenture's suite of transformation services. These include proprietary intelligent tools and customized cloud services delivered by an as-a-service model. The new joint offer will be showcasing the RISE with SAP and SOAR with Accenture offering at SAP Sapphire, an event hosted by SAP in Orlando from May 10-12, 2022.
---
Epicor recently released a new episode for its behind-the-scenes video series with Scuderia AlphaTauri, the Italian Formula One racing team. As the official ERP partner of Scuderia AlphaTauri, Epicor's experience in the manufacturing industry will help the Formula One team track the integrity of thousands of car components across their lifecycle, eliminate unplanned costs, and empower team members with the tools they need to improve performance on the track. Learn more by checking out the new video.
---
Pega has announced details on new templates, training courses, and services for its Pega PlatformTM solution offering. With these new templates, citizen developers can create low-code applications faster and more effectively, which helps reduce IT backlogs while limiting risk via effective governance. The new features for Pega PlatformTM include new application templates for the Pega App Factory, the Low-Code Maker Mission educational training course, and the Low-Code Factory Accelerator, which offers additional training for managers and developers.
---
Priority Software, an end-to-end ERP solution provider, has announced its acquisition of SoftSolutions, a Priority ERP-based mobile applications, web portals, and a Warehouse Management System (WMS) provider. The transaction will help Priority expand its business management offering with ERP service accessibility, advanced web portals, an intuitive user interface, mobile app generators, and enhanced warehouse management capabilities. Sagive Greenspan, the CEO of Priority, says, "SoftSolutions' offering will become an integral part of our platform, in both cloud and on-prem, and enhance our business management solutions portfolio, helping companies accelerate digital transformation."
---
SAP and Google Cloud have expanded their partnership by announcing new integrations between Google Workspace and SAP's cloud-based ERP solution, SAP S/4HANA. With these native integrations, customers can connect their SAP software with the collaborative capabilities of Google Sheets and Google Docs. Customers will also be able to streamline the process of application data sharing and export and import data between the SAP software and Google Cloud applications. The features will be included as standard functionality in SAP S/4HANA later in 2022.
---
For consideration in future WorkTech news roundups, send your announcements to wjepma@solutionsreview.com.
---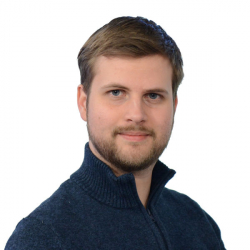 Latest posts by William Jepma
(see all)