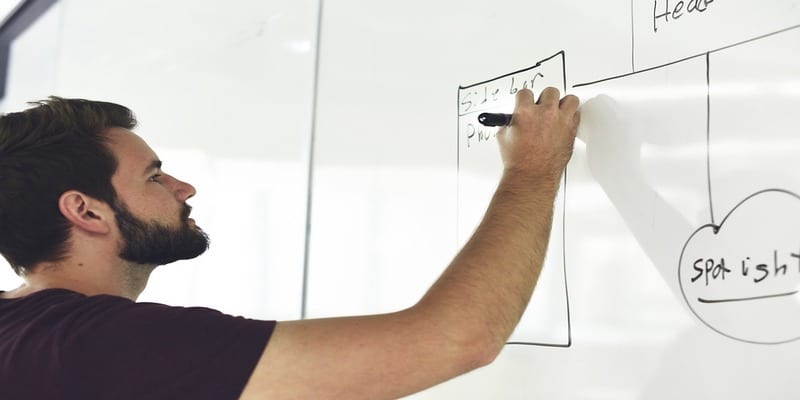 In order to remain competitive in today's advanced marketplace, businesses have to continuously build on their processes and operations. Improving a company's business strategy is all about how to respond to what's happening in the market and what their competitors are doing. So, if you want to grow quickly and successfully, you'll need a plan that positions you well in the market and makes you stand out – giving you plenty of business opportunities.
That being said, the use of Business Process Management (BPM) software is something all companies should be taking advantage of when coming up with their overall company-wide strategies, missions and goals. Before starting any of your  business operations, it's a smart idea to identify the different areas of your business that can be made more efficient with the use of business software. After, all, it's better to be safe than sorry! A good practice to anticipate all your business needs is to prepare for them beforehand instead of looking for a software solution when you absolutely need it, or when you think you need it.
The idea is: as you develop your business strategy, it's better if you've already decided on whether or not you are going to use software for a specific undertaking, because software use is more effective when it is part of the strategy, and not just a contingency.
The advantages a company can see almost immediately after implementing a BPM solution, for instance, are too compelling to ignore:
Efficiency: Arguable the most important reason why businesses should consider investing in the use of business software. Many aspects of business operations become easier when there is software involved: from marketing to inventory management, accounting, and reporting.

Quick Access: Using BPM software means having digitized data that is easier to access, analyse, and use for making reports or presentations.

Faster Transactions: With e-commerce software, for example, transactions can be quickly completed, which is advantageous to the business AND customers.

Automation: Many aspects of business operations can be automated with various business software and/or BPM software. Expense, inventory, sales, salary, overhead, and various other information can be automatically compiled and turned into reports or financial statements. Sharing these important documents and data across different business software is a possibility as well.

Better Glimpse of Business Operations: The use of BPM software provides a comprehensive look of business activities, something that can help managers or business owners in coming up with more strategic plans and decision-making.
With all the benefits from a BPM solution, it's kind of a no-brainer to implement some sort of business software and include it with any upcoming business strategies. BPM software, in particular, is your best choice. Along with the advantages listed above, BPM software also allows businesses to streamline their workflows, build data into everyday processes, create a positive end-user experience on diverse device types, and get apps/services out to employees and customers as quickly as possible.
All in all, BPM software is a powerful tool that has been able to transform businesses into all-purpose hubs to drive business success, profitability and efficiency.
---
Looking for more? Download our BPM Buyer's Guide for free to compare the top 24 BPM software vendors head to head! The guide also includes 4 key capabilities to consider while selecting a new BPM solution and 10 questions to ask yourself and the software vendor before purchasing.
And don't forget to follow us on Twitter, LinkedIn and Facebook for all the latest in Work Tech!

Latest posts by Elizabeth Quirk
(see all)