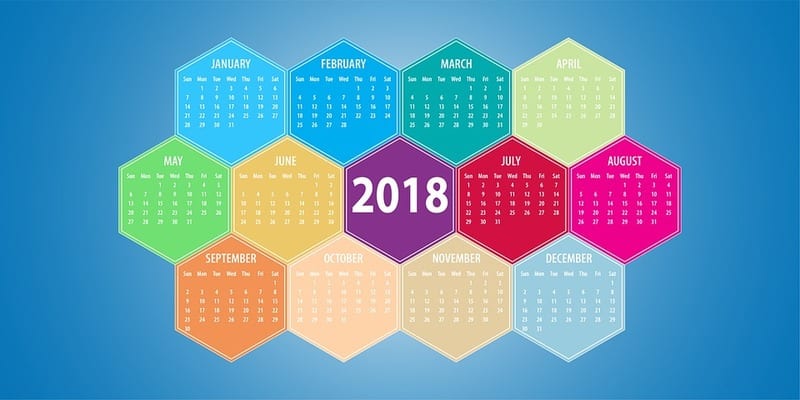 Every year, analysts and the editorial board at BPM.com compose annual "What's Next" articles with a sense of hope and the idea that this will be "THE YEAR" for the Business Process Management (BPM) market.
"In 2017 we were perhaps the most enthusiastic we've ever been, seeing green shoots of a true digital transformation driven by BPM. Last year was perhaps the most exciting of my career, with nearly each week bringing new validations of the work that we in the BPM industry have dedicated years, and in many cases our entire careers bringing to life. 2017 gave us the first BPM billionaire and top IPO of the year." explains Nathaniel Palmer, contributing editor, BPM.com.
Palmer provides top predictions from the industry-leading BPM experts for 2018 in this years "What's Next" piece. For this article, the editors at Solutions Review have pulled just a few from his article, available here.
From Gero Decker, Co-founder and CEO at Signavio
"Facts and feelings will be the two key drivers behind continued growth in BPM for 2018. Traditional subjective analysis approaches will be increasingly supported by objective analysis from Process Mining/Process Discovery Technology. This fact-based analysis will also be used in accelerating ERP transformations and to elevate Robotic Process Automation to a strategic level. The feelings aspect will come from a renewed focus on the customer, and broader use of customer journey maps to better understand how our business really works and how to transform operations to meet the demands of a changing marketplace. We are already seeing customers replacing top-level value chains with customer journey maps, and rethinking what an end to end process should really look like. Thinking from the customer's point of view reveals gaps, roadblocks and insights that traditional process modelling approaches fail to catch.
Signavio has already started on our own journey to address these two key drivers. Redesigning Signavio Process Intelligence and adding a class leading Customer Journey Map capability, both of which have been very well received. We see that the combination of process modelling, decision modelling driven by customer journeys, will continue to help drive market penetration."
From Malcolm Ross, Vice President, Product at Appian
"The future of coding is less code: The demand for new digital solutions is growing at an amazing rate, and the reality of today is that traditional development just can't keep up. In the immediate future, the market will see an increased adoption of low-code platforms to accelerate development and creation of digital solutions. In the not so distant future, code will be generated by AI driven algorithms that create new digital solutions on the fly.
Lines between business and IT operations blur: As development becomes more efficient and automated, IT professionals will shift to more direct interaction with business operations. The most successful organizations will move their most skilled IT pros into testing future, bleeding edge technology, while business managers will blend with low-code developers to quickly create and change digital operations and customer experiences."
From Gene Rawls, VP of Delivery at CapitalBPM
"BPM has become Digital Process Automation (DPA). Robotic Process Automation continues to be a primary discussion with our customers. A CIO left one of our clients and was replaced with a CDO (Chief Digital Officer). The words "digital" and "automation" seem to permeate the air around BPM. And those of us who have been working in this industry for the past few decades wonder, are we facing a real change or just re-labeling the same ideas?
Today we are seeing no-code solutions, bots, and automation enable the business to better define and address their needs. Yes, the tools are changing, providing greater power to address the needs of the business. As practitioners of BPM, I believe we still have the opportunity and responsibility to ensure process automation is built upon a solid foundation of well designed processes based on strong metrics."
We encourage you to read the full article and more expert insights here.
---
Looking for more? Download our BPM Buyer's Guide for free to compare the top 24 BPM software vendors head to head! The guide also includes 4 key capabilities to consider while selecting a new BPM solution and 10 questions to ask yourself and the software vendor before purchasing.
And don't forget to follow us on Twitter, LinkedIn and Facebook for all the latest in Work Tech!

Latest posts by Elizabeth Quirk
(see all)