Solutions Review lists five top cloud managed service providers, according to the CRN 2021 Managed Service Provider 500 list. 
IT news and analysis outlet CRN recently released its 2021 Managed Service Provider 500 list, a ranking of managed technology service providers that solution providers should be aware of. Though the list is aimed at highlighting software vendors for the purposes of solution provider partnering, Solutions Review is most interested in highlighting the vendors that offer unique products and platforms for enterprise organizations. As such, we've read through the complete CRN rankings, available here, to analyze the cloud managed service providers we think matter most.
Note: Companies are listed in alphabetical order.
---
2nd Watch is a cloud-native managed service provider with an emphasis on managed and professional services for AWS. The vendor has been an AWS audited managed service provider since 2015, helping clients deploy and manage IaaS and PaaS solutions. Specific solution areas include mass migration, cloud-native agile applications, mission-critical apps, automation, cloud optimization, security and compliance, and DevOps modernization. 2nd Watch also offers other cloud modernization solutions in the form of consultancy and management services.
---
Mission is an AWS managed service provider formed in 2018 when IT solutions and consultancy providers Reliam, Stratalux, and G2 Tech Group merged together. The company provides managed services for AWS deployments, AWS migration planning and implementation, AWS disaster recovery, and AWS consultancy services. Mission also offers cloud spend and performance optimization strategy planning, as well as delivering managed DevOps, managed cloud security, and managed application performance monitoring.
---
Onica is an AWS managed service provider that was launched by CorpInfo as its AWS managed services division. The vendor has specific services for cloud adoption, application modernization, and managed cloud operations. Onica is an AWS Premier Consulting Partner and Managed Service Provider, advertising over 500 AWS certifications across their board. In addition to managed cloud, the vendor offers DevOps-focused automated workload functionality for AWS deployments, with delivers continuous testing, integration, and monitoring.
---
TierPoint is an IT services and managed service provider for Microsoft Azure. The company offers a managed Azure solution that provides an integrated approach to planning and implementation, reducing the complexity of moving to the cloud. The vendor owns over 40 data centers within 20 markets and eight cloud pods, all connected via a coast-to-coast network. TierPoint's solution portfolio includes private, managed hyper-scale, and hybrid cloud environments, alongside network services and disaster recovery.
---
Trianz has multiple AWS competencies including MSP, DevOps, Database Migration, and Public Sector. Trianz offers professional services on AWS including strategy, assessments and roadmap, application and database migration, big data solutions, cloud managed services, disaster recovery and back-up services, machine learning and AI, native pipelines, auto-scaling frameworks, and security services. The vendor enables clients to leverage the benefits of the cloud through best-in-class strategy and predictable execution.
---
Looking for a managed service provider for your cloud solutions? Our MSP Buyer's Guide contains profiles on the top managed cloud service providers for AWS, Azure, and Google Cloud, as well as questions you should ask vendors and yourself before buying. We also offer an MSP Vendor Map that outlines those vendors in a Venn diagram to make it easy for you to select potential providers.
Check us out on Twitter for the latest in Enterprise Cloud news and developments!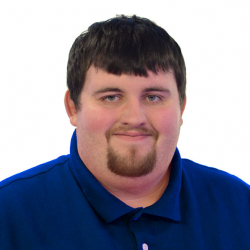 Latest posts by Daniel Hein
(see all)