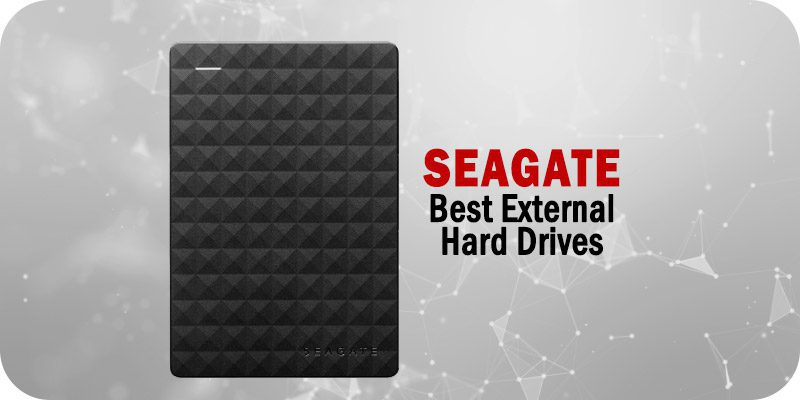 The editors at Solutions Review curated this list of the best Seagate external hard drives to consider right now.
If you're in the market for an external hard drive, Seagate is one of the most reputable brands to consider. Seagate offers a variety of external hard drives to suit different storage needs, from basic storage to high-performance gaming and content creation. However, before making your final decision, there are a few things you should know.
One of the most important factors to consider when choosing a Seagate external hard drive is its capacity. Seagate offers drives with capacities ranging from a few hundred gigabytes to multiple terabytes, so it's important to choose a drive that can accommodate your current and future storage needs. Consider the types of files you'll be storing and how much space they'll take up, as well as any future storage needs.
Another key consideration when choosing a Seagate external hard drive is the type of connection it uses. Seagate offers drives with different connection types, including USB-A, USB-C, and Thunderbolt. The connection type you choose will depend on your computer's available ports and the level of performance you need.
Seagate also offers a range of features to enhance your storage experience, including password protection and hardware encryption to keep your files safe, as well as backup and disaster recovery options in case of a drive failure or other data loss event. These features can be particularly important for those who rely on their external hard drive to store important files and sensitive information.
When choosing a Seagate external hard drive, you should consider the overall cost of ownership. While Seagate drives are competitively priced, it's important to factor in the cost of any necessary accessories, such as cables and mounting hardware. You should also consider the ongoing costs of maintaining the drive, including any necessary software updates and replacements for failed components.
Seagate external hard drives offer reliable and high-performance storage solutions for various needs. By considering your storage needs, connection requirements, security features, and total cost of ownership, you can choose the right Seagate external hard drive and rest easy knowing that your data is safe and easily accessible.
The Best Seagate External Hard Drives
OUR TAKE: Seagate Secure models provide hardware-based security to help protect data-at-rest. While
PowerBalance feature optimizes IOPS/Watt, the Helium sealed-drive design with no porosity and uniform density.
Description: Seagate's Exos drives are built off the platform that's shipped millions globally and deployed in leading cloud service provider solutions—making them the most sought-after drives in Seagate's datasphere. Designed with the highest rack-space efficiency and protected with Seagate Secure, Exos offers extreme market-leading capacity options as well.
GO TO AMAZON
OUR TAKE: Ironwolf internal Hard drives are the ideal solution for up to 24-bay, multi-user NAS server environments. It touts little to no noise/vibration, no lags or downtime, increased file-sharing performance, and lower power consumption than competitors.
Description: IronWolf Pro drives are engineered to deliver 24×7 performance, reliability, and dependability in multi-bay, multi-user commercial, and enterprise RAID storage solutions. Total peace of mind with a five-year limited warranty, complimentary three-year Rescue Data Recovery Services, and IronWolf Health Management.
GO TO AMAZON
OUR TAKE: This unit is custom-built for surveillance applications with Image Perfect firmware for crisp, clear, 24×7 video workloads. Rotational vibration (RV) sensors help maintain performance in RAID and multi-drive systems as well.
Description: Leverage up to 8TB for 24×7 workloads with SkyHawk video drives enhanced with ImagePerfect™ —the faster, more efficient, quieter drive designed for DVR and NVR systems. Designed for AI video analytics, SkyHawk AI supports up to 64 HD cameras and 32 additional AI streams while offering capacities up to 20TB.
GO TO AMAZON
Solutions Review participates in affiliate programs. We may make a small commission from products purchased through this resource.