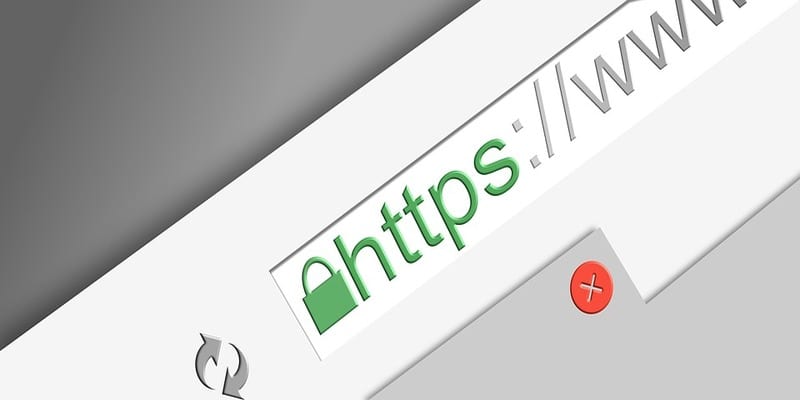 The editors at Solutions Review have compiled this list of the best data storage news sites and blogs on our reading list.
Data storage solutions act as a central repository for information, commonly offering data management, protection, and sharing. Because enterprises are increasingly handling massive amounts of business-critical data, they require storage systems that are highly scalable, offer unlimited connectivity, and support multiple platforms. There are several approaches to enterprise data storage, including Storage Area Networks (SANs), Network-Attached Storage (NAS), Direct-Attached Storage (DAS), and cloud storage.
There's a seemingly endless torrent of new research, white papers, and analyst reports for data storage practitioners. That entails a lot of reading, and keeping up with the deluge of content is no easy task, nor is figuring out which sources to read and which to skip past. With that in mind, Solutions Review has compiled this collection of the best data storage news sites, blogs and researchers we're reading to keep tabs on the marketplace. These outlets cover a wide range of topics, from opinion to best practices, and include some of the top minds in the field.
Consult our data storage best practices page for more.
Note: Blogs are listed in no particular order.
Architecting IT (formerly The Storage Architect) is a blog that covers storage, virtualization, cloud and other technologies used to deliver IT to business. The aim of the site is to produce fair and unbiased commentary on the IT industry. Architecting IT was originally storage-centric, but has since evolved its focus to include the integration of servers, networking and applications. The site features a podcast called Storage Unpacked as well.
---
Data Center Knowledge features a daily stream of news and analysis surrounding the data center industry. Areas of coverage include advancements in power and cooling technology, processor and server architecture, networks, storage, and developments in hyper-scale data center space. The site employs a dedicated group of editors, analysts and industry professionals as well. Data Center Knowledge also offers daily email updates, an RSS feed, and companion social media channels so you can always stay up-to-date.
---
Enterprise Storage Forum provides storage professionals with in-depth technical and business insights by focusing on the information needs of data storage professionals. The site relies on the expertise of its editorial staff and the knowledge of industry experts that include independent analysts, consultants and storage industry associations who provide lab reviews, opinions and new product coverage. Enterprise Storage Forum is part of the eWEEK Network and is managed by James Maguire.
---
IDG's Network World provides deep domain expertise on the modern enterprise data center, including the latest on networking, storage, servers, and virtualized technologies. The site is focused on the decisions faced by data center managers who must build out agile infrastructure and extend their networks. In addition to data storage news, reviews and videos, Network World also offers an expansive resource library, a newsletter, and exclusive access to IDG research.
---
SearchStorage is a data storage blog offering commentary of the storage industry, as well as a behind-the-scenes look at developments in storage management, SAN, NAS, backup, disaster recovery and storage strategy. SearchStorage is a part of the TechTarget network, with popular topics including cloud storage, flash memory, long-term archiving, object storage, and storage market research reports. This blog offers perhaps the largest collection of content of any listed in this directory.
---
The Register is an online technology publication with core audiences in England and the United States. It covers hardware, software, AI and technology services, as well as "off-duty" articles on science, tech culture, and feats of engineering. The outlet is best known for its snarky commentary on the state of enterprise security, but we also follow The Register for its coverage of the broader data center space.
---
eWeek is an enterprise IT resource that delivers technology news, in-depth analysis of trends, and reviews of new products. Originally called PC Week, the publication was one of the first to provide perspectives on the industry specifically for IT administrators and professionals working for large companies that were beginning to build out their infrastructures. eWeek is the flagship publication of QuinStreet Enterprise, a B2B publisher for IT decision-makers.
---
Storage Newsletter is published by Micro-Journal and specializes in IT media. The outlet offers a 16-page monthly newsletter that monitors the rapidly growing and changing data storage industry. The blog's strength lies in its international scope based on a wide range of information sources. Storage Newsletter's main page features a rolling forum-like interface that outlines storage news and trends. Readers can toggle between different storage categories, and the More Resources section provides additional detail for storage practitioners old and new.
---
StorageReview offers detailed coverage of the enterprise storage market, including news and in-depth reviews of the latest flash storage, hard drive, NAS, ans SAN units, as well as high-speed networking equipment. The publication's emphasis is on storage solutions for mid-market and the enterprise, with limited coverage of core brands that offer client storage solutions. The blog features a number of different areas of focus, a leaderboard of the best products, and reference guides if you are just getting started.
---
Spiceworks is a professional network for the information technology industry. Its Data Storage, Backup & Recovery Blog features a number of different groups based on what kind of information you are looking for. Group titles include data backup, recovery, storage, disaster recovery planning, file sharing, and SSDs. The site also provides user reviews which can be toggled by category.
---
InfoStor provides IT storage and channel professionals (systems/storage integrators, VARs and OEMs) with decision-making information to evaluate, specify, purchase, integrate and manage enterprise storage products and technologies. A part of the eWEEK Network, InfoStor's content is organized by Topic Centers (SAN, NAS, storage management, backup and recovery, and disk arrays).
---
Datanami is a news portal dedicated to providing insights and analysis surrounding emerging trends and solutions in the big data marketplace. The outlet covers all of the cutting-edge technologies currently disrupting the space, including networking, storage and applications, and how they're impacting business, industry, government, and research. The site is set up via drop-down navigation bars for features, sectors, applications, technologies, and vendors. Datanami also offers a cross-section of whitepapers from many sources, as well as their own events directory.
---
Blocks & Files is a storage news, information and analysis site covering storage media, devices from drives through arrays to server-based storage, cloud storage, networking and protocols, data management, suppliers and standards. The outlet publishes news, views, opinions and analysis of storage industry events and developments, aiming to keep storage users, developers, consultants, marketeers, salespeople, support staff, analysts and everyone else involved in IT storage up to date with what's going on.
---
File Storage Technologies is a blog and data storage news site by Philippe Nicolas. The site features a rolling feed of news content, as well as a collection of links to other industry publications and resources. This is a great blog to bookmark or add to an RSS feed so you can keep tabs on all the vendor news in the industry. The blog also includes a Continuous Data Protection sub-section for those interested.
Latest posts by Timothy King
(see all)