The 16 Best Primary Storage Arrays to Consider for 2023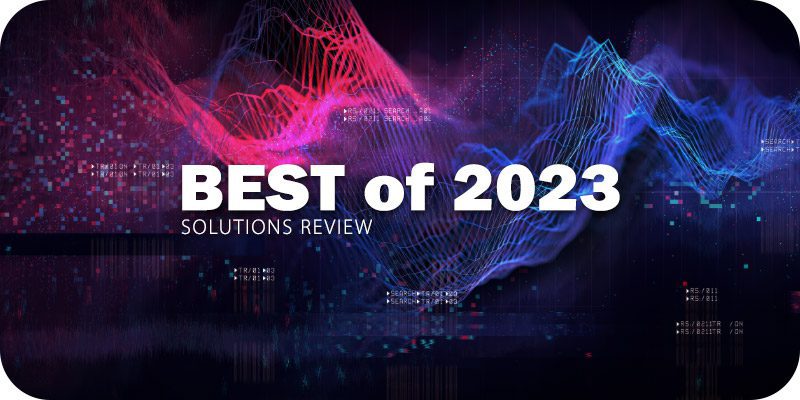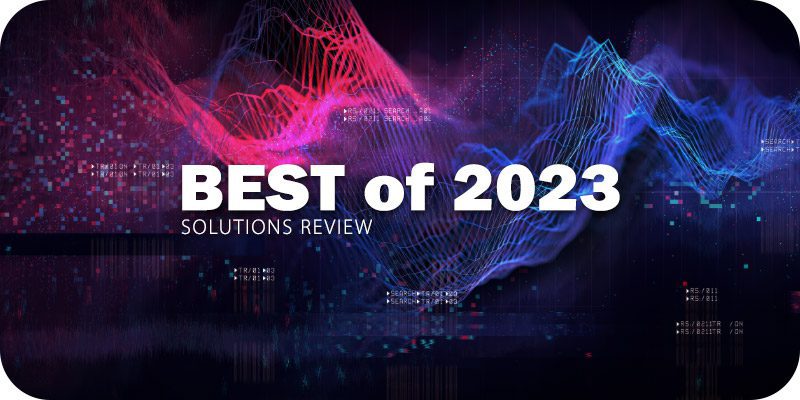 Solutions Review's listing of the best Primary Storage Arrays is an annual mashup of products that best represent current market conditions, according to the crowd. Our editors selected the best Primary Storage Arrays based on each platform's Authority Score, a meta-analysis of real user sentiment through the web's most trusted business software review sites, and our own proprietary five-point inclusion criteria.
Vendors offering primary storage arrays provide dedicated solutions or product lines for solid-state arrays (SSAs), hybrid storage arrays, or both. SSA tools are completely solid-state technology-based systems that cannot be combined or expanded with hard-disk drives (HDDs). Conversely, hybrid storage arrays include both solid-state drive (SSD) and HDD configurations. These platforms offer a range of data services designed to conserve capacity utilization, protect against data loss, and enhance recovery through local and remote replication.
The main purpose of a primary storage array is to support response time and input/output per second (IOPS)-sensitive structured data workloads. Primary storage arrays can be utilized for mission-critical workloads including IBM Db2, Microsoft SQL, Microsoft Exchange and SharePoint, Oracle Databases, SAP HANA, and in-house-developed transactional applications. The architecture can be scale-up or scale-out, and host interface protocols can be block-based, file-based, or a combination of block and file protocols. Additionally, for SSAs, the host interface can be nonvolatile memory express over fabrics (NVMe-oF).
Selecting the best primary storage arrays to use can be a daunting task, and we're here to help. That's why our editors have compiled this list of the best primary storage arrays to consider if you're looking for a new platform.
Check out our online data storage best practices section for even more guides, advice, and how-to content.
DataDirect Networks (DDN) is a provider of scalable storage and processing solutions, as well as professional services.  Organizations have the ability to use a range of DDN storage platforms to capture, store, process, analyze, collaborate, and distribute data, information, and content at a large scale. DDN recently acquired the IntelliFlash product line from Western Digital, expanding its product portfolio of SFA and DDN Tintri tools. Though DDN is well-established in the high-performance computing (HPC) storage market, the vendor's IntelliFlash and Tintri product lines also enable the company to address the more general-purpose storage needs of enterprises. 
Dell EMC enables digital transformation through hybrid cloud and big data solutions built on a data center infrastructure that brings together converged infrastructure, servers, storage, and cybersecurity technologies. Dell EMC PowerMax, Dell EMC PowerStore, Dell EMC Unity XT, Dell EMC SC Series, and Dell EMC XtremIO are the vendor's external enterprise storage arrays. Dell Technologies has been focused on streamlining multiple enterprise storage products targeting the primary storage market since its 2016 acquisition of EMC. The vendor also offers file and object storage solutions. Additionally, Dell EMC recently released its PowerScale solution for unstructured data.
Fujitsu is a Japanese information and communication technology company that offers a range of technology products, solutions, and services. Fujitsu's product portfolio is comprised of the Storage ETERNUS AF SSAs and Storage ETERNUS DX hybrid array systems. The provider launched new models of the ETERNUS AF and DX series in November 2019, delivering enhanced performance and scalability. Fujitsu also provides all-flash and hybrid storage, hyper-scale storage, storage management software, and storage for backup and archive. 
Hitachi Vantara assists enterprises with storing, enriching, activating, and monetizing their data. The provider's storage portfolio is made up of the VSP G series, VSP F series, and the recently launched VSP 5000 series and VSP E990.  The VSP 5000 series is available in both SSA and hybrid configurations, and the VSP E990 is a midrange storage array. Additionally, the VSP 5000 series supports storage-class memory (SCM) as media, the VSP E990 is SCM-ready, and both products support NVMe SSDs. The vendor is a wholly-owned subsidiary of Hitachi, Ltd., and also offers backup and disaster recovery solutions.
Hewlett Packard Enterprise (HPE) is an industrial technology company with a portfolio that includes cloud, data centers, and workplace applications, among others. The vendor also offers an advanced intelligent AIOps data platform based on InfoSight. HPE's storage portfolio is comprised of HPE Primera, Nimble Storage, 3PAR, and XP series. Nimble Storage is positioned as a midrange storage array, whereas the HPE Primera product line is a high-end storage array targeting Tier 1 mission-critical workloads. HPE recently added support for NVMe media and peer persistence on HPE Primera, as well as SCM support on Nimble Storage.
Huawei Technologies is a telecom solutions provider that offers infrastructure application software and devices with wireline, wireless, and IP technologies. Regarding storage, Huawei provides all-flash storage, hybrid flash storage, cloud storage, Hyperconverged Infrastructure (HCI), and data management. The vendor offers a portfolio consisting of the OceanStor F V5 series and OceanStor Dorado V6 series SSAs, and the OceanStor V5 hybrid storage systems, all of which address midrange and high-end storage array requirements. Huawei also manufactures its own SSDs and SSD controllers, enabling it to optimize flash memory usage and performance.
IBM offers various technology and consulting services, including predictive analytics and software development. The provider offers a range of storage options, including flash storage, Software-Defined Storage (SDS), data protection software, hybrid storage arrays, Storage Area Networks (SAN), and tape storage. IBM offers the FlashSystem SSA and hybrid array portfolio, as well as the high-end DS8900F SSA products, which cover primary storage workloads from the mainframe to general-purpose storage environments. To improve its position in the primary storage market, IBM is providing advanced engineering platforms, expanding security features, and improving public cloud affinity.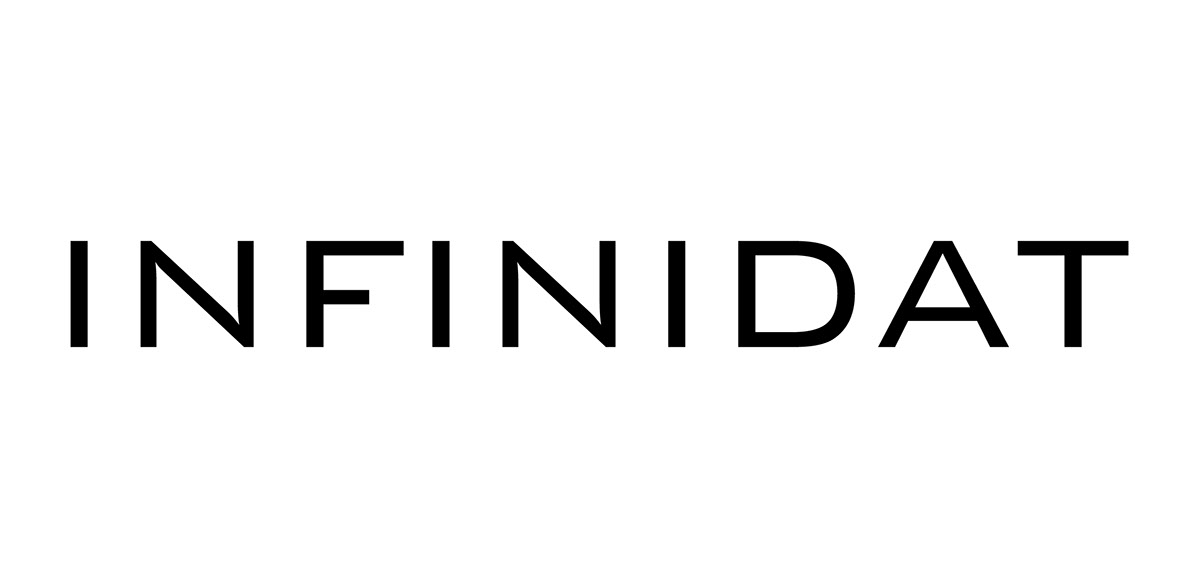 Infinidat provides data storage software designed to store and protect petabytes of data. The provider specializes in storage, big data, cloud, NAS, SAN, and object storage. Infinidat's primary storage portfolio is made up of InfiniBox, which offers high-capacity, performance capabilities, and resilient storage architecture. in the last year, Infinidat has made enhancements to its operating system, including the introduction of active-active replication, concurrent three-site replication, security improvements, and a new Kubernetes CSI drive.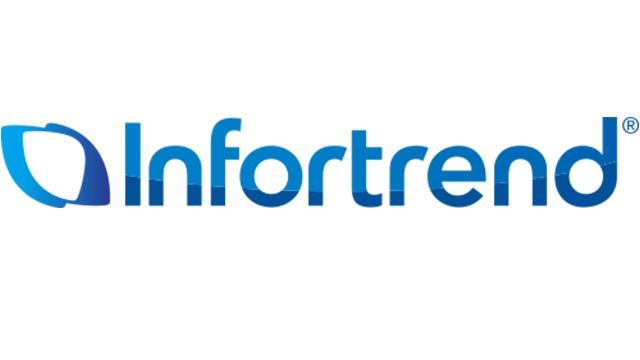 Infortrend provides high-performance networked storage platforms with a focus on quality and reliability. The vendor's core tools include the ESVA, EonStor, and EoNAS product lines. Infortrend offers a range of storage options, including scale-out shared storage, shared media storage, all-flash storage, hybrid cloud storage appliances, unified storage, SAN, and NAS. The provider also recently upgraded its software to optimize the lifespan of its SSD.
Inspur provides big data services, cloud data centers, cloud services, and smart enterprises. The provider offers the HF and AS series, which together address a variety of mid-range and high-end storage array requirements. The Inspur AS series uses dual-port storage-class memory with cache acceleration and an algorithmic-optimized I/O path engine as a zero-storage tier. This addresses low-latency and high-performance application requirements. The vendor's Inview AIOps 2.0 can also self-adapt in response to environment changes and workloads by predicting disk, capacity, and performance issues in advance. 
NetApp is a storage, cloud computing, information technology, and data management solution provider. In addition to on-prem storage infrastructure, the provider also specializes in hybrid cloud data services that facilitate the management of applications and data across environments in order to accelerate digital transformation. The vendor's product portfolio is comprised of the AFF, FAS, SolidFire, E-Series, and EF-Series. NetApp recently updated its portfolio with new models and enhancements to its storage operating systems. Additionally, NetApp offers end-to-end NVMe technologies, delivering a scalable next-generation infrastructure.
Oracle offers a broad range of enterprise IT solutions, including SaaS, PaaS, and IaaS platforms. The Oracle ZFS Storage Appliance ZS7-2 is engineered to provide integration with the Oracle Database and Oracle Cloud Infrastructure. The appliance is available in all-flash and hybrid configurations. Oracle's appliances are also typically deployed alongside Oracle-engineered systems such as Oracle Private Cloud Appliance and Oracle Exadata. Additionally, the Oracle ZFS Storage Appliances support block, file, and object protocols.
Pure Storage is an all-flash enterprise storage provider that enables the broad deployment of flash in data centers. The company offers two NVMe-based solutions: FlashArray//X and the lower-performance FlashArray//C. The latter is aimed at application consolidation, as well as long-term data retention use cases. The vendor primarily caters to the enterprise market, across all verticals. Pure Storage also enables users to adopt next-generation technologies, including artificial intelligence and machine learning, to maximize the value of their data. In 2020, Pure Storage acquired Portworx for $370 million.
Silk, formerly Kaminario, provides all-flash storage and was founded by storage professionals from Dell EMC, NetApp, and IBM. The provider's data platform delivers real-time analytics, data center automation, and assured data access, allowing users to protect their digital ecosystem. Silk's flagship solution is now in its sixth generation. The platform provides scale-out and scale-up architecture, which enables organizations to grow in capacity based on their needs. The vendor works with a network of resellers and distributors on a global scale.
Synology provides high-performance and versatile NAS servers, surveillance solutions, and routers. The vendor develops next-generation Network Attached servers for the international market, offering a secure approach to storing and sharing digital content. Synology's product portfolio consists of the FS Series, SA Series, XS+/XS Series, Plus Series, Value Series, and J Series. The provider offers NAS and IP SAN for small and midsize businesses, as well as enterprises.
Western Digital (WD) provides data storage solutions to enable organizations to manage and preserve their digital content. The provider offers Hard Disk Drives (HDDs) and Solid-State Drives (SSDs) for desktop and notebook personal computers, as well as the performance enterprise and capacity enterprise markets. Additionally, Western Digital offers HDDs used in consumer electronics such as DVRs, security surveillance systems, and gaming consoles. The vendor's storage technology offers two-site asynchronous replication and the ability to deploy selected Docker containers on the platform itself.