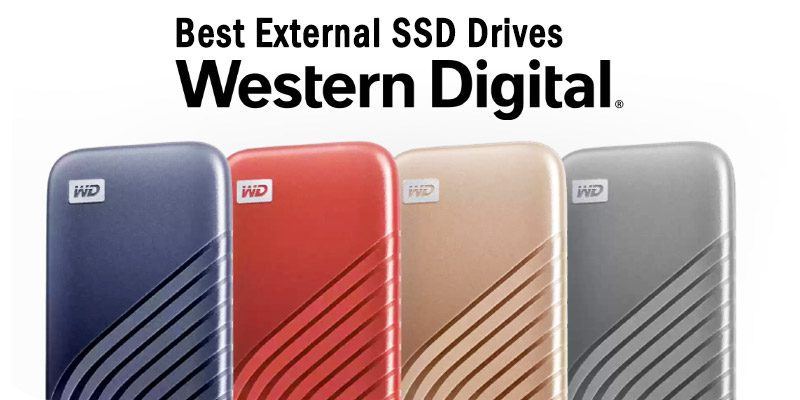 The editors at Solutions Review curated this list of the best Western Digital external SSD drives for portability.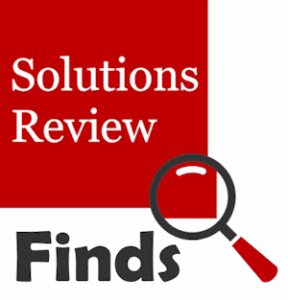 Western Digital (WD) offers data storage solutions that enable individuals and organizations to manage and preserve their digital content. The company markets Hard Disk Drive (HDD) and Solid-State Drive (SSD) products for desktop and notebook computers, as well as high-capacity performance drives for enterprise use cases. Western Digital is also a manufacturer of hard drives used in popular consumer electronic brands and products like DVRs, security surveillance systems, and gaming consoles.
Whether you're looking for one of the best Western Digital external SSD drives for personal or professional use, there is sure to be an option for you. The company has recently begun to branch out its product line to offer solutions for a wider variety of devices (like next-gen gaming) and personas (like color combinations and construction materials). It's with these things in mind that Solutions Review editors assembled this list of the best Western Digital external SSD drives to consider.
Note: The best Western Digital external SSD drives represent WD's current line of options in this product category.
The Best Western Digital External SSD Drives
OUR TAKE: WD's flagship portable SSD line offers four capacities (500GB, 1TB, 2TB, 4TB), comes in five different colors, and includes some protection from common damage, making it an interesting personal or professional backup option.
Description: The My Passport SSD lets you save, access, and protect the content that matters to your most by offering read speeds up to 1050MB per second and write speeds of up to 1000MB per second. The product line also features password-enabled 256-bit AES hardware encryption and simple backup. My Passport SSD has a metal, shock, and vibration resistant design, as well as drop resistance from 6 feet.
GO TO AMAZON
OUR TAKE: The WD Elements SE offers USB A connectivity and works with PC or Mac. This model comes in four different capacities ranging from 1TB to 5TB. Several reviewers report great compatibility with gaming consoles as well.
Description: The WD Elements SE SSD offers high-performance and a pocket-size design, as well as speeds that are up to three times faster than the comparable HDD version. It touts read speeds up to 400MB per second so you can move large files fast and includes plug-and-play functionality that makes it easy to integrate into your current workflow.
GO TO AMAZON
OUR TAKE: WD's My Passport Go is an Amazon's Choice and popular option for portable, secure, and reliable content backup. It's available in a storage-only model up to 2TB and a storage + 4TB hard drive option.
Description: My Passport GO is a tough SSD drive designed specifically for travel, featuring a rubber protective bumper on the outside and a built-in cable. It's drop-resistant up to 2 meters and has no moving parts. Whether using a PC or Mac computer, your My Passport Go drive works easily right out of the box and includes automatic backup software for Windows and is also Time Machine compatible for Mac backup though formatting is required.
GO TO AMAZON
OUR TAKE: The WD_BLACK portable and external SSD game drive is available in three capacities: 500GB, 1TB, and 2TB. It's an Amazon's Choice for its class as well and is available for all major gaming consoles.
Description: The WD_BLACK D30 game drive SSD  offers optimized speeds up to 900MB per second. This model also touts compatibility with an array of game consoles including PlayStation 5 (play and store PS4 games/archive PS5 games) or Xbox Series X|S (play and store Xbox One games/archive Xbox Series X | S games).
GO TO AMAZON
Solutions Review participates in affiliate programs. We may make a small commission from products purchased through this resource.
Latest posts by Timothy King
(see all)