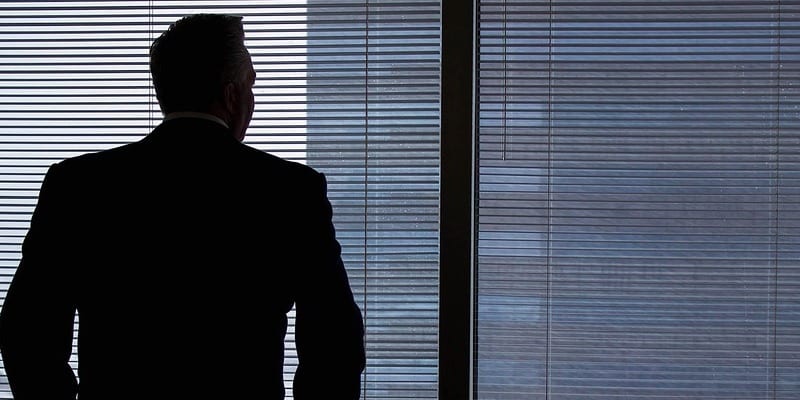 The chief executive officer (CEO) is the highest-ranked executive in a company. The CEO has many responsibilities, ranging from setting strategy and direction to configuring the company's culture, values and behavior. The chief executive is also responsible for building an executive leadership team and allocating funds to match the company's goals and priorities. Some CEOs have even more on their plate, especially those at the head of startups. Oftentimes they are responsible for more than just the traditional duties, and can include anything from brewing coffee to marketing their product.
Solutions Review has compiled this list of the 12 coolest chief executives in enterprise data storage CEOs based on a number of factors, including the company's market share, growth trajectory and the impact each individual has had on its presence in what is becoming an incredibly competitive global software market. Some of the coolest chief executives have been with their respective companies since day one while others are serial entrepreneurs. One thing that stands out is the diversity of skills that these chief executives bring to the table, each with a unique perspective that allows their company to thrive.
Michael Tso, Cloudian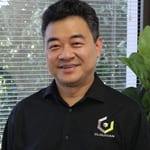 Michael Tso is co-cofounder and CEO of Cloudian. Prior to Cloudian, he co-founded and led Gemini Mobile Technologies, a pioneer in wireless messaging, providing mission-critical infrastructure software that today powers services at some of the world's largest telcos. At search engine pioneer Inktomi, Michael led engineering for an e-commerce search engine, and designed a network congestion control system for KDDI which later became an industry standard. Michael holds 36 patents. He graduated from MIT with an MS in Computer Science and Electrical Engineering, BS in Computer Science, BS in Electrical Engineering, and a minor in Economics.
Mohit Aron, Cohesity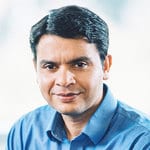 Mohit Aron has more than 15 years of experience building high-performance distributed systems, and has been attributed as the father of hyperconvergence. Aron founded his current company, Cohesity, in 2013 and co-founded Nutanix in 2009. Prior to that, Aron was at Google as a lead developer on the Google File System engineering project. Among many prestigious awards Cohesity has received since its inception, the company was named by the World Economic Forum as one of the world's 61 most promising Technology Pioneers 2018. Aron graduated with a Ph.D. in Computer Science from Rice University.
Bill Richter, Qumulo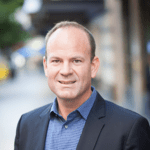 Bill Richter is President and CEO of Qumulo, where he brings over 20 years of leadership experience to his role. Prior to Qumulo, Bill was a Venture Partner at Madrona, where he invested in and advised emerging businesses across multiple categories. Before joining Madrona, Bill was President of the Isilon Storage Division of EMC, where he grew the business to $1.5 billion in annual revenue in 2014. After Isilon, Bill served as COO of EMC's $4 billion Midrange Storage business. Bill holds a BA in Business Administration from the Foster School of Business at the University of Washington.
Ron Nash, Pivot3
Ron brings senior leadership and experience as the chairman and CEO of Pivot3. He has held numerous leadership roles at both startup and enterprise information technology companies including ExoLink (acquired by Alliance Data Systems), Advanced Telemarketing (now Aegis Global) and Rubicon (acquired by Cerner), Perot Systems (now Dell Services) and EDS (now HP Enterprise Service). More recently, he served as a partner at InterWest Partners, investing in successful breakthrough technology companies like Pivot3 and Lombardi Software (acquired by IBM).
Charles Giancarlo, Pure Storage
Charles Giancarlo is Chairman and CEO of Pure Storage. Before joining Pure, Charles served as Senior Adviser at Silver Lake Partners until 2015, and previously, Managing Director and Head of Value Creation. Prior to Silver Lake, Charles served in expanding senior executive roles at Cisco Systems, including Executive Vice President and Chief Development Officer. He currently serves on the boards of Arista Networks and Zscaler, is a Trustee of Brown University, and an adviser to the UC Berkeley School of Engineering. He is a former board member of Accenture, Netflix, and ServiceNow.
Matt Medeiros, StorageCraft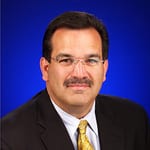 Matt Medeiros was named StorageCraft Chairman and CEO in January 2016. At StorageCraft, Matt is responsible for developing the vision and strategy that guides StorageCraft as the company enhances its brand, strengthens its partnership programs and relationships, and expands its presence throughout the global IT channel. Prior to joining StorageCraft, Matt served as Chief Executive Officer and President of SonicWALL, a position he held from 2003 until it was acquired by Dell in 2012. In total, Matt has more than 35 years of PC manufacturing, operations, and materials management experience. Matt received his bachelor's degree in business administration from the University of San Francisco.
Dani Golan, Kaminario
Dani Golan oversees strategy, go-to-market and overall company operations at Kaminario. Previously, Dani served as President and General Manager of Performix Technologies, acquired by NICE Systems in 2006. Prior to Performix, Dani was an executive responsible for leading new ventures at EMC. Dani holds a B.Sc. in Electrical Engineering (Summa Cum Laude) from the Technion Institute of Technology, and an MBA from the Kellogg School of Management, Northwestern University. Prior to his professional career, Dani served as a fighter pilot and an officer in the Israeli Air Force.
Dheeraj Pandey, Nutanix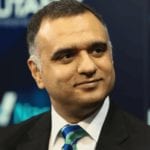 Dheeraj is the Founder, CEO and Chairman of Nutanix. Prior to founding Nutanix, Dheeraj was the VP of Engineering at Aster Data (now Teradata), where he helped build the product and its engineering team from the ground up. At Oracle, he managed the storage engine group for Oracle Database/Exadata, and co-authored numerous patents in the area of distributed databases. Dheeraj's entrepreneurial spirit has been recognized with a number of prestigious awards including Dell's Founders 50 and the E&Y Entrepreneur of the Year, Silicon Valley. Dheeraj is also on the Board of Directors at Adobe.
Kevin Jones, Rackspace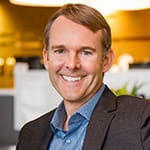 Kevin Jones is the Chief Executive Officer at Rackspace. Prior to joining Rackspace in April 2019, Kevin was the Chief Executive Officer of MV Transportation, the largest privately-owned transportation contracting firm in the United States. Kevin has held global leadership roles at Electronic Data Systems (EDS), Hewlett-Packard, Dell, Hewlett Packard Enterprise (HPE), and most recently, DXC Technology. Kevin is married and has two teenage sons. He holds a BBA from James Madison University and is a Certified Management Accountant. Kevin also serves as a board member for Rackspace, the North Texas Food Bank and the World Affairs Council of Dallas.
Tony Barbagallo, Caringo
Tony Barbagallo is CEO and President at Caringo. Throughout his 30-year career, Barbagallo has leveraged his extensive experience to establish and grow hardware, software and service organizations. He has held a mix of leadership roles at small and large companies, including VP of Marketing and Product Management at Skyera, WildPackets (now Savvius), and EVault, VP of Marketing and Sales at Dantz (acquired by EMC), and senior management positions at Microsoft, Mentor Graphics, Sun, and GE. He holds a BS in Computer Science from Syracuse University and has also completed the Stanford University Executive Program.
Alex Bouzari, DataDirect Networks
Alex Bouzari is a visionary IT leader with over twenty five years of experience in founding and managing profitable, high growth technology companies. Prior to co-founding DataDirect Networks – which is now the world's largest, privately held storage company, with over 1,000 customers and 600 employees in 20 countries – Alex served as CEO of Personal Writer, Inc., and was a co-founder of MegaDrive Systems, Inc. Alex holds Bachelor of Science degrees in Engineering and Economics from the California Institute of Technology (Caltech), with graduate studies in Engineering at the Massachusetts Institute of Technology (MIT) and Stanford University.
Mark Lewis, Violin Systems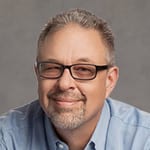 Mark Lewis is the Executive Chairman and CEO at Violin Systems. He most recently served as Chairman and CEO of Formation Data Services, developers of a cloud software storage platform to replace traditional arrays. Mark previously worked in various executive capacities at EMC, where he was instrumental in helping transform the business from a single-product hardware company to a leading IT solutions provider. Before EMC, Mark was Vice President and General Manager of Hewlett-Packard/Compaq/Digital's Enterprise Storage Group. He is currently a board member at Ciber Corporation, a leading provider of IT services. Mark has been granted more than 10 U.S. patents for hardware and software technology as well.
Latest posts by Timothy King
(see all)