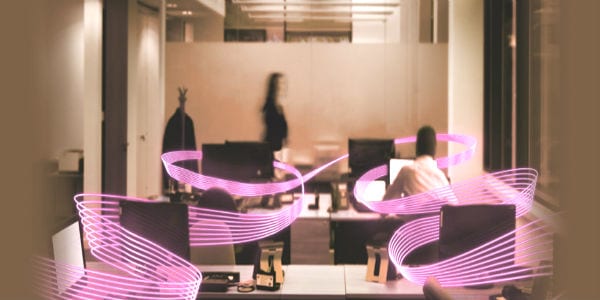 It's hard to ignore the statistics. In 2016, 82% of IT spending in businesses is allocated to cybersecurity efforts, and 52% of cyber crimes targeted commerce and healthcare organizations in 2015. Having excellent endpoint protection ensures that your business, large or small, does not become a statistic.
Your business must take a holistic approach to managing security. Teams must adapt to new practices, both technical and preventative. Staff must undergo training and professional development about the multifaceted endpoint security product and how to best implement and maintain it. Finally, you as a buyer must be informed about key features that a next-gen security product includes to ensure the protection of your data in 2016, and all of its current cyber threats.
Defining 'Endpoint Security', best practices, and best products
Searchsecurity.com defines Endpoint security management as, "a policy-based approach to network security that requires endpoint devices to comply with specific criteria before they are granted access to network resources. Endpoints can include PCs, laptops, smartphones, tablets and specialized equipment such as bar code readers or point of sale terminals."
Endpoint security is a security system that consists of security software, located on a centrally managed and accessible server or gateway within the network, in addition to client software being installed on each of the endpoints or devices.
Webopedia.com explains the transaction:
"The server authenticates logins from the endpoints and also updates the device software when needed. While endpoint security software differs by vendor, you can expect most software offerings to provide antivirus, antispyware, firewall and also a host intrusion prevention system (HIPS)."
Endpoint User Education
An educated endpoint user is a safer one. You must ensure that your users understand the basics of safe computing, no matter how obvious it may seem. There are several resources online that offer training but many endpoint security products include this in their package- and if not- ask for it. Consider it a professional development opportunity and conquer!
Familiar tips include: not giving passwords to anyone or storing them in an easily accessible location, (physical or electronic). Not opening unexpected email attachments from known or unknown sources. Not clicking on unknown URLs. It's important to provide your users with documentation, internal training, or periodic seminars to raise awareness of the ramifications of a security breach.
Choosing a product for key features
The following outlines minimum criteria for what you should look for in an endpoint protection product, and offers best practices surrounding the implementation of your new endpoint protection solution. Being proactive about protecting your business requires some know-how and a little grit. Get ready to roll up your sleeves and adopt an offensive mentality about your defensive solutions. AlienVault.com explains why moving from a "hunted" mentality to that of a hunter is an absolute necessity.
"It is prudent to assume any sufficiently large enterprise has active compromise somewhere across its endpoint and network landscape. The compromises your traditional security tools detect (i.e. previously seen attacks) may not be the highest risk threats you face, in fact they may be diversions. Adopt an active hunter mindset to explore for signs of undetected compromise that poses the greatest risk from highly skilled targeted attack organizations."
Features
Next-gen security breaches in 2016 include motivations like, cybercrimes, hacktivism, cyberespionag! Cyberwarfare!? You need 24/7 monitoring and recording of all events across your infrastructure- It's just not an option anymore. There are many great endpoint solutions that offer this, and you can learn more about what makes them unique in our 2016 endpoint security solutions buyer's guide. Going without a product that offers this security capability would be like driving at night without headlights. Just… No.
Additionally, Endpoint compliance is mandatory for avoiding endpoint compromise. Security products must continuously verify that system and data security agents and mandated configuration settings are complied with across your endpoint population.
Context and content, in endpoint protection, are like peas and carrots. You'll see the relationship between the two discussed a lot and it's important to understand why. Content is referred to as, information gathered by your systems that tell you that your endpoints have been compromised. Context is the ability to respond to what you see in a way that enables you to fully understand and address the problem quickly- before severe damage occur. A culmination of both can give you the visibility needed to rapidly resolve a network alert, and there are several endpoint solutions that include code and patches to content that will help keep your endpoints secure and provide enhanced visibility.
Don't Get Hacked. 
Compare Top Endpoint Security Providers with the 2016 Endpoint Security Buyer's Guide.
24 Vendor Profiles and Capabilities References
10 Top Questions for Buyer's
Complete Market Overview
Download