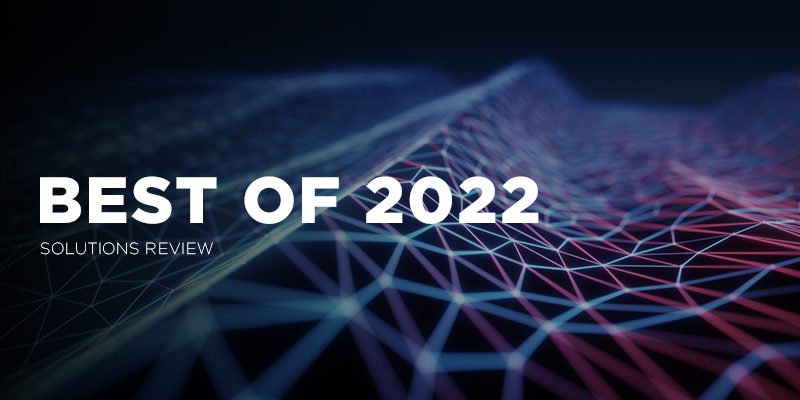 Solutions Review's listing of the best endpoint security vendors and solutions is an annual look into the software providers included in our Buyer's Guide and Solutions Directory. Our editors gathered this information via online materials, reports, product demonstrations, conversations with vendor representatives, and free trial examinations.
Endpoint security occupies an exciting space in the cybersecurity market. The traditional digital perimeter—the former prime area of protection for endpoint security software—no longer exists. Identity and authentication have now almost wholly subsumed the perimeter of enterprise IT environments. Yet, the typical IT environment has grown far beyond what any expert could have predicted even a few years ago. Not only are more enterprises migrating to the cloud and facing the security issues that come with the subsequent decentralization, but they are also expanding the endpoints connecting to their networks.
Endpoint security solutions have to provide more than antivirus capabilities, though. These solutions must also extend visibility over mobile and IoT devices, scan for dwelling threats on devices through endpoint detection and response (EDR), and control how data can move both into and out of your network and within its various databases. To help companies find and implement the best endpoint security vendors and software, the editors at Solutions Review have compiled this list of the best endpoint security vendors in the marketplace worth knowing about in 2022 and beyond.
Note: Companies are listed in alphabetical order.
The 22 Best Endpoint Security Vendors and Solutions
---
Information security company Bitdefender's GravityZone Enterprise Security is a modular solution delivering centralized management and deployment for a range of endpoints: cloud providers, servers, desktops, laptops, and mobile devices. Updates to the endpoint security suite emphasize protecting anti-ransomware attacks and anti-exploit technology. Recently released products include GravityZone Ultra Suite. Additionally, Bitdefender continues to innovate its cloud workload security and browser isolation tools and capabilities. 
---
Cylance built its reputation on the back of proactive and preventive antivirus technology based on proprietary artificial intelligence, machine learning, and algorithmic science. Cylance was founded by a team of recognized and respected security industry professionals and scientists with the goal to "redefine the endpoint standard of protection by preventing threats from ever executing." Acquired by Blackberry in 2018, in 2019, they expanded CylanceProtect to mobile devices. Blackberry has pushed Cylance to improve its unified endpoint management capabilities. 
---
Broadcom's Symantec Cyber Security offers a deep bench of endpoint security technologies spanning a range of prevention, detection, and remediation capabilities. Cloud-based, Broadcom is regarded as a comprehensive anti-malware solution globally. Before its acquisition in 2019, Symantec announced a new Managed Endpoint Detection and Response solution. They have been recognized as a Leader in Data Security Portfolio Vendors by the Forrester Wave. In its new form, it focuses on emerging and evolving threats.  
---
California-based Check Point Software provides an endpoint security solution that combines data and network security with threat prevention technologies, including remote access VPN for Windows and Mac software. Check Point's Harmony Endpoint, formerly known as SandBlast Agent, is a solution designed to prevent potential security threats at the initial stages, which can help prevent significant damage before it occurs. Check Point also offers anti-bot technology to block command and control technologies and a managed security service option. 
---
CrowdStrike Falcon offers visibility in real-time and detects attacks within your enterprise software. Falcon Host integrates into your current environment and enables your IT security team to detect and block suspicious activity to prevent damage to your business. It covers Windows desktop and servers and Mac computers and combines EDR and anti-malware into a single agent. In 2020, CrowdStrike enhanced its platform's visibility, detection, and response capabilities across Windows, macOS, Linux operating systems, and new customization capabilities.  
---
Cynet is a provider of the world's first end-to-end, natively automated extended detection and response (XDR) platform – Cynet 360 AutoXDR – backed by a 24/7 MDR service. Its mission is to make it easy and stress-less for any organization to be safe and secure from cyber threats. The platform was purpose-built to enable small security teams to achieve comprehensive and effective protection regardless of their resources, team size, or skills. It does this by managing day-to-day security operations so teams can focus on managing security rather than operating it. The complementary 24/7 MDR service provides organizations with monitoring, investigation, on-demand analysis, incident response, and threat hunting.
---
Druva inSync is a unified data protection and information governance solution that delivers a single pane of glass for protecting and managing dispersed data across endpoints and cloud applications, ensuring that data is protected and governable by IT. With inSync, customers can dramatically increase the availability and visibility of business-critical data while reducing costs, risk, and complexity. It combines SaaS application and endpoint backup to protect end-user data and provide data protection.  
---
GoSecure leverages big data and behavioral analytics with a next-generation endpoint security solution called GoSecure EDR. This uses EDR, machine learning, and behavioral analysis to recognize threat context and increase endpoint visibility. This allows their solution to catch threats missed by legacy signature-based detection methods. GoSecure software distinguishes between unknown and known threats via signatureless scanning and responses to both proportionally so that malware diversion tactics will not fool it. 
---
Ivanti, headquartered just outside Salt Lake City, combines the technologies of Heat Software and LANDesk. More specifically, Ivanti seeks to combine Heat's cloud solutions with LANDESK's IT systems management to deliver simplified service management processes, real-time visibility across enterprise services and infrastructure, and facilitate productive interactions in your business. Its solution can also implement application control for all your endpoints that does not disrupt users in their work. Its solutions thus balance endpoint security with business process facilitation.
---
Kaspersky is renowned for its threat intelligence software and its network of security experts worldwide. Its mission statement dedicates them to fighting cyber-crime and innovating new techniques to stop attacks. It focuses on internal innovations rather than on acquisitions. They possess an industry reputation for accurate malware detection and management for the layperson. Kaspersky appeared in the 2019 Magic Quadrant for Endpoint Protection Platforms as a Visionary and the Forrester Wave for Endpoint Security Suites as a Strong Performer.  
---
LogMeIn Central is a cloud-based endpoint management solution designed to help IT professionals effectively monitor, manage, and secure their endpoint infrastructure. Their expertise in remote technologies supports enterprises with remote employees or endpoints scattered across the globe, allowing for centralized management. In addition, LogMeIn Central provides IT organizations with actionable security and workflow insights that can help increase productivity, reduce IT costs, and mitigate risk. Central also allows security teams to monitor the health of each LogMeIn host. 
---
First founded in 1987, the Santa Clara-based security giant promotes its McAfee Endpoint Security solution. With this platform, the company is signaling a transition away from the signature-based malware detection they helped innovate to one oriented to more machine learning, behavioral analysis detection, and prevention endpoint security methods with low user impact. McAfee offers machine learning behavioral analysis, real-time scanning, cloud analytics, application containment, and automated EDR. McAfee's research has uncovered recent surges in malware attacks and ransomware.  
---
Technology giant Microsoft should need no introduction to either the layperson or the technical expert. In addition to their PCs and operating systems, Microsoft also offers Microsoft Security, a software endpoint security suite. This provides an integrated set of solutions designed to work smoothly with Microsoft's operating system without interrupting workflow with a complex deployment. It even provides a cloud-based management system. Microsoft has received high customer approval rates, as evidenced by their position as Leader in the 2019 Magic Quadrant for EPP. 
---
Massachusetts-based NetWitness offers a variety of endpoint security and response solutions, including NetWitness EDR and XDR. NetWitness Endpoint monitors activity across all your endpoints—on and off the network—providing deep visibility into their security state, and it prioritizes alerts when there is an issue. NetWitness Endpoint drastically reduces dwell time by rapidly detecting new and non-malware attacks and cuts the cost, time, and scope of incident response. NetWitness empowers security teams to rapidly detect today's targeted and sophisticated attacks with unparalleled visibility.
---
Palo Alto Networks has combined network, cloud, and endpoint security into one integrated platform that delivers automated prevention against cyber-attacks. Palo Alto's Cortex solution focuses on the attacker's core techniques. When the attacker's path becomes known, the program blocks advanced attacks originating from executables, data files, or network-based exploits. It is multimethod and completes a platform-centric approach to prevention.  
---
SentinelOne provides an integrated endpoint solution with behavior-based anti-malware, anti-exploit, and EDR capabilities. The solution, Singularity XDR, incorporates prevention, detection, and remediation capabilities in one program, which can be deployed on-premises or via the cloud. SentinelOne offers real-time forensics to deliver investigative capabilities and multiple behavior detection methods. It can predict malicious behavior across multiple threat vectors and close vulnerability gaps. 
---
Headquartered in the United Kingdom with offices around the globe, Sophos released Sophos Intercept X — a set of signatureless detection and prevention technologies designed to protect against endpoint attacks —in 2016. Intercept X targets exploit applications and operating systems and provide specific countermeasures to ransomware. Since the release, Sophos has continued to be an enterprise-driven endpoint protection solution globally. In 2019, Sophos acquired Rook Security for their Managed Detection and Response capabilities. 
---
Formerly FireEye, Trellix ENS (Endpoint Security) enables customers to respond to and manage the threat defense lifecycle with proactive defenses and remediation tools. Automatic rollback remediation returns systems to a healthy state to keep users and administrators productive. This saves time that you might otherwise spend waiting for system remediation, performing recovery, or reimaging an infected machine. Global threat intelligence and real-time local event intelligence are shared between endpoints and Trellix Endpoint Detection and Response (EDR) to collect threat event details, detect and prevent threats attempting to evade detection and map them to the MITRE ATT&CK framework for further investigation.
---
Trend Micro, Inc.'s endpoint security solutions ensure mobile and desktop protection against everything from traditional threats to the latest sophisticated, targeted attacks. Focusing on multi-layered security, exploitation protection, and machine learning, Trend Micro offers a full suite of EDR and EPP solutions. It has received praise for its fully-featured Apex One endpoint security solution, which features adaptive preventative capabilities, patching functions, and managed detection services. Trend Micro also offers its team of security threat experts and researchers who identify millions of threats and secure the Internet of Things.
---
VMware Carbon Black Cloud's endpoint security software, Cb Defense, offers streaming malware protection and EDR to detect and prevent bad actors from attacking your organization in real-time. Cb Defense consistently records all endpoint activity, making it easy to track potential security threats and determine their root causes. VMware Carbon Black offers custom APIs, giving IT teams the ability to integrate security capabilities from various solutions. Cb LiveOps builds off the Carbon Black Predictive Security Cloud for real-time threat remediation.
---
Webroot's EPP Solution—SecureAnywhere Business Endpoint Protection—utilizes behavioral analysis, machine learning, and contextual threat intelligence. It allows Webroot to protect enterprises' networks while remaining lightweight and unobtrusive to business processes. Its solution provides multi-vector protection for all stages of endpoint attacks, mitigating long-term damage. Its cloud-based architecture classified a majority of the Internet—no small feat—for risks to evaluate browser safety for both on and off-premises devices.
---
Xcitium rebranded from Comodo Security right before the company launched a new zero threat endpoint platform, Xcitium Zero Threat, to combat an increase in ransomware and other malware across all industries. Zero Threat utilizes patented Kernel API Virtualization to prevent all unknown ransomware and other malware from accessing critical systems and resources without any impact on the user experience and to reduce false-positive alerts. When cyber-attacks are increasing exponentially, leaving both enterprises and governmental agencies vulnerable to losing millions, Xcitium's suite of solutions is even more vital to prevent the damages these threats continue to cause.
---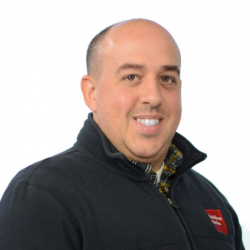 Latest posts by Mike Costello
(see all)