The Best Udacity Nanodegree Programs for Cybersecurity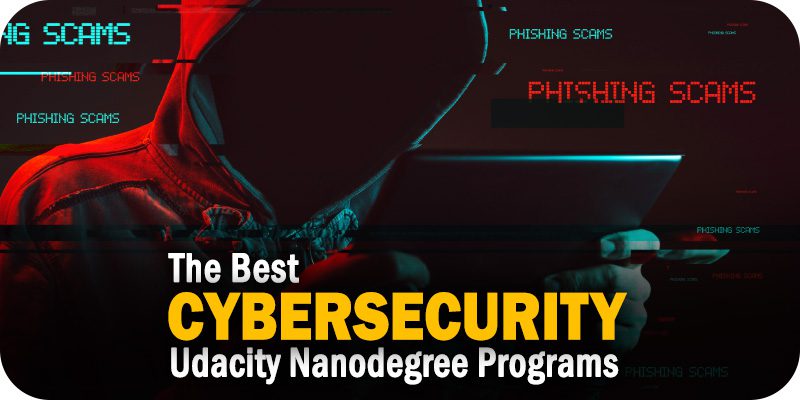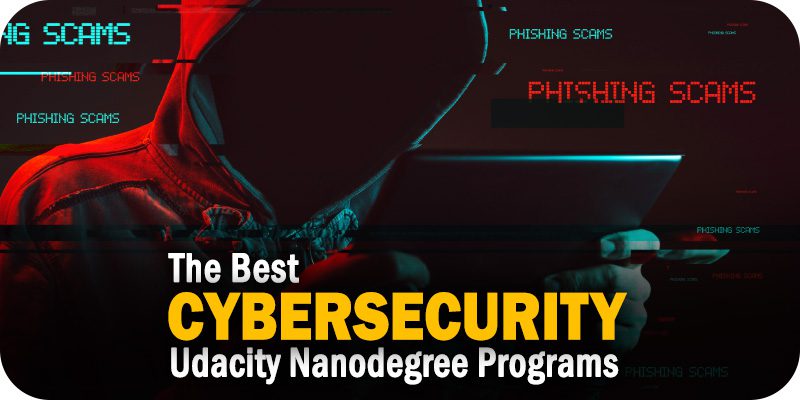 A directory of the best Udacity Nanodegree programs for cybersecurity, compiled by the editors at Solutions Review.
Cybersecurity is only finally becoming a mainstream conversation outside of IT meetings, and for good reason; hackers have become emboldened, initiating more devastating and more costly strikes against businesses of all sizes. Millions of users around the world already suffer from the consequences of data breaches, and enterprises feel the wrath of these disgruntled individuals. A majority of people are reluctant to shop or work with businesses that demonstrate carelessness (whether real or perceived) with their data. With a vast swatch of cybersecurity jobs left unfilled, the time has never been better to find a role in an IT security team.
With this in mind, the editors at Solutions Review have compiled this list of the best Udacity Nanodegree programs for cybersecurity. Udacity is perfect for those looking to take multiple courses or acquire skills in multiple different areas, or for those who want the most in-depth experience possible through access to entire course libraries or learning paths. In sum, Udacity is home to more than 160,000 students in more than 190 countries.
The Best Udacity Nanodegree Programs for Cybersecurity
Our Take:
Conducted by a team of cybersecurity professionals and featuring personalized feedback, unlimited submissions, and feedback loops, this is a solid beginner's course.  
Description: Take your first step toward a career in cybersecurity and learn the skills required to become a security professional with the Introduction to Cybersecurity Nanodegree program. In this program, you will learn how to evaluate, maintain, and monitor the security of computer systems. You'll also learn how to assess threats, respond to incidents, and implement security controls to reduce risk and meet security compliance goals. Lessons include cybersecurity foundations, incident response, and governance. 
---
Our Take:
The team of instructors includes long-standing security analysts in the field, allowing newcomers to learn from experience directly.  
Description: You'll master the skills necessary to become a successful Security Analyst. Learn to identify, correct and respond to security weaknesses and incidents. Plus, get hands-on experience monitoring network traffic, analyzing alert and log data, and following incident handling procedures. Lessons include Fundamentals of Defending Systems, Analyzing Security Threats, and Assessing Vulnerabilities, and Reducing Risk. 
---
Our Take:
This course provides tips and best practices from actual security engineers, allowing those interested in the field to learn from the best.   
Description: You'll master the foundational skills necessary to become a successful Security Engineer. This program will focus on how to protect a company's computer systems, networks, applications, and infrastructure from security threats or attacks. Lessons include Security Engineering Fundamentals, Application Security, and Infrastructure Security. 
---
Our Take:
Through hands-on projects and experienced professional instructors, this course can show you the ins and outs of ethical hacking.  
Description: You'll master the skills necessary to become a successful Ethical Hacker. Learn how to find and exploit vulnerabilities and weaknesses in various systems, design and execute a penetration testing plan, and report on test findings using valid evidence. Lessons include Penetration Testing & Red Teaming Operations. 
Those are Solutions Review Finds: The Best Udacity Nanodegrees for Cybersecurity. For more on cybersecurity, check out the Endpoint Security Buyer's Guide.
Solutions Review participates in affiliate programs. We may make a small commission from products  purchased through this resource.