2016's Top Conferences and Events For IT Security Pros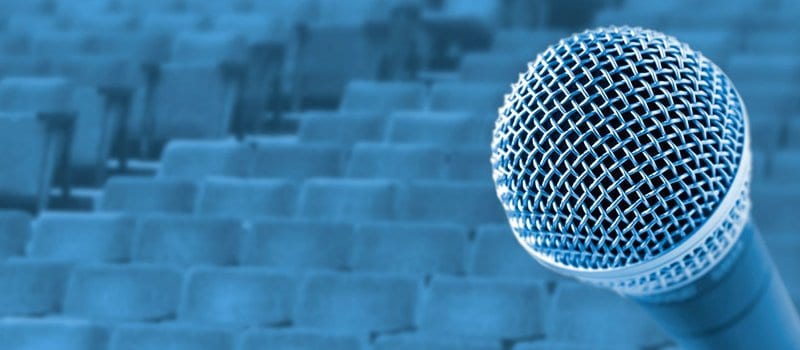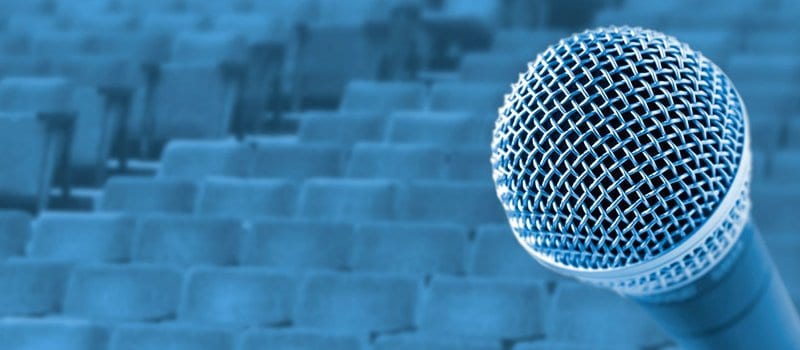 Information security is one of the most important areas in enterprise IT today, and it's only becoming more prominent as large-scale breaches of corporate networks continue to shake consumer trust and incite ever-increasing government regulation.  Worldwide spending on information security grew 5% to $75.4 billion in 2015, according to IT research and analysis firm Gartner, Inc.,  and there's no sign of a spending slowdown in 2016.
Here at Solutions Review, we do our best to provide IT professionals with the top endpoint security best practices, news and buyer's guides, but sometimes you need a little extra push, the kind you can only get in person.
We understand, and that's why we've created this list of 2016's top Cybersecurity conferences and events for IT security pros. If you're looking for top-notch speakers, vendor demos, and networking opportunities, then these should be your go-to, must-attend events, so check them out.
Need a quick fix? Brush up on your Endpoint Security vendor news and updates before your event with our 2016 Endpoint Security Solutions Buyer's Guide.
---
Cyber Security Summit
Dates: April 6th – October 27th, 2016
Summit Locations: 04/06 – Atlanta, Georgia,  05/03 – Dallas, Texas 06/30 – DC / Metro, Virginia 08/25 – Chicago, Illinois 09/21 – New York, New York 10/27 – Los Angeles, California
Description: Cyber Security Summit connects C-suite executives with leading cyber solution providers. Upcoming events are happening in Atlanta, Dallas, Boston, and other cities throughout the U.S. Attend a Cyber Security Summit to learn how to protect your company from cyber attacks, acquire the tools you need to protect your enterprise and more.
---
Miami Hackathon
Date: Fri May 13th – Sun May 15th
Location: Miami Beach, FL 33141
Description: The fourth-annual HACKMIAMI Conference brings together hackers and information security professionals from around the globe. This event is known for uniting the brightest minds in the information security industry and the digital underground under one roof. This year's event will aim to look "at the start of H/P/V/A/C/W culture, its evolution, and the current direction of the internet underground as a tool of control, surveillance, terror, and liberation."
---
37th IEEE Symposium on Security & Privacy
Date: Mon May 23rd – Wed May 25th
Location: San Jose, California, 95113
Description: The IEEE Symposium has been the premier forum for presenting developments in computer security and electronic privacy since 1980. Recognized for bringing together researchers and practitioners in the field, the 37th IEEE Symposium on Security & Privacy features an impressive session lineup encompassing topics such as Research for Insider Threat; Mobile Security Technologies; Privacy Engineering; Bio-inspired Security, Trust, Assurance, and Resilience; and much more.
---
Cisco Executive Summit
Date: (various dates through 2017)
Locations: Atlanta, Boston, Calgary, Charlotte, Chicago, Cincinnati, Cleveland, Connecticut, Dallas, Denver, Detroit, Houston, Indianapolis, Memphis, Miami, Milwaukee, Minneapolis, Montreal, New Jersey, New York, Orlando, Philadelphia, Phoenix, Pittsburgh, San Francisco, Seattle, Southern, California, St. Louis, Toronto Vancouver, BC, Washington, DC
Description: CISO Executive Summits are exclusive leadership communities created by CISOs, for CISOs. These invitation-only gatherings are designed to minimize commitments while maximizing the depth of a true peer-to-peer engagement in an intimate setting.
---
Secure World 
Location and Dates: CHARLOTTE: Feb 11 BOSTON: Mar 29, 30 PHILADELPHIA: Apr 20, 21 KANSAS CITY: May 4 HOUSTON: May 11 ATLANTA: Jun 1 – 2 PORTLAND: Jun 9 CINCINNATI: Sep 8 DETROIT: Sep 14 – 15 DALLAS: Sep 27 – 28 DENVER: Oct 5 ST. LOUIS: Oct 18 – 19 BAY AREA: Oct 27 SEATTLE: Nov 9 – 10
Description: Cyber threats. They're everywhere.
It's an ongoing battle, but you don't have to face it alone. Our resources are as multi-dimensional as the threats, linking you to the larger forums, articles, webcasts and gatherings that spark conversations… and solutions.
---
InfoSecurity Europe 2016
Date: June 7-9, 2016
Location: Olympia, London, UK
Infosecurity Europe is  is Europe's number one information security event, featuring a large and comprehensive education program, and over 315 exhibitors showcasing a diverse range of products and services to 12,000 visitors. The 21st edition of the event will take place at Olympia in London, 7-9 June 2016.
---
Gartner Security and Risk Management Summit 2016
Date: June 13-16, 2016
Location: National Harbor, MD
Gartner is the biggest name in enterprise IT analysts, and their  summits live up to that reputation. Gartner Security and Risk Managment 2016 provides you with best practices and strategies so you can maintain cost-effective security and risk programs in order to support digital business and drive enterprise success. Gartner Security & Risk Management Summit was designed for individuals in the following roles:  CIOs, CSOs, CISOs, CROs, CPOs and their teams, business continuity and IT disaster recovery managers, governance, risk and compliance consultants,  network security manager, security executives and directors.
---

Which Endpoint Solution is Right for You? Find out in our Buyer's Guide:
Complete and comprehensive rundowns of the top Endpoint Security vendors and what their solutions include
Bottom line descriptions of each solution and their strengths
Important questions to ask yourself and potential vendors when considering a solution
Market overview of the current Endpoint Security space
Download Now
---
Black Hat USA 2016
Date: July 30–August 4, 2016
Location: Mandalay Bay, Las Vegas, NV
Black Hat – built by and for the global InfoSec community –  is returning to Las Vegas for its 19th year. The six-day event begins with four days of intense training for security practitioners of all levels (July 30 – August 2) followed by the two-day main event including over 100 independently selected Briefings, Business Hall, Arsenal, Pwnie Awards, and more (August 3-4).
---
BSides Las Vegas 2016
Date: August 2-3, 2016
Location: Tuscany Suites, Las Vegas, NV
"Our speakers don't talk at you, they converse with you"
BSidesLV is a non-profit organization designed to advance the body of Information Security knowledge, by providing an annual, two-day, open forum for discussion and debate for security engineers and their affiliates. BSides produces a conference that is a source of education, collaboration, and continued conversation for information technologists and those associated with the Infosec field. The technical and academic presentations at BSidesLV are given in the spirit of peer review and advanced knowledge dissemination. This allows the field of Information Security to grow in breadth and depth and continue in its pursuit of highly advanced scientifically based knowledge.
---
it-sa 2016
Date: October 18-20, 2016
Location: Exhibition Centre Nuremberg, Nuremberg, Germany
it-sa is the only IT security exhibition in the German-speaking region and one of the most important worldwide events. Whether cloud computing, IT forensics, data security or hosting, the exhibition is a unique platform for IT security officers, developers and providers of products and services for IT security. it-sa opens its doors in Nuremberg from 18 – 20 October 2016.
---
SANS Summit Series
Date: February 3-November 9, 2016
Location: Various
SANS Summits are two-day events dedicated to connecting users of security technology and thought leaders of the industry in a venue for exploration and discussion of the needs, problems, and solutions to the changing issues in the current technology environment. Various events such as "Cyberthreat Intelligence" and "Security Awareness" summits focus on the most current topics in computer and IT security. User Panels, Debates, Vendor Demos and short talks by industry experts help you get the most up-to-date security solutions in the least amount of time.