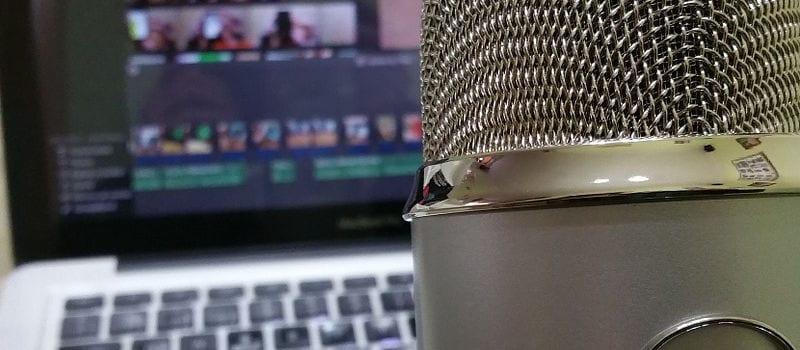 Sometimes listening is just more fun. My morning commute wouldn't be half as enjoyable as it is, were it not for my favorite podcasts. Below is a list of Cyber Security podcast that stand apart from the rest, crafted to keep us informed about news, and often to provide us with new perspectives about the ever-changing world of information security.
---
Sophos Security Chet Chat
Description: Sophos experts get to grips with news, opinion, advice and research in these easily-digested, professionally-presented and informative podcasts.
"Enjoy our weekly Chet Chat, where our resident experts take 15 minutes to give you "the news you can use," talking you through the latest issues in a way you can learn from them. Learn more about specific topics in our Techknow series, where our experts explore, explain and hopefully help you to understand all sorts of security issues, from SSL to two-factor authentication."
---
Defensive Security
Description: The Defensive Security podcast is an attempt to look at recent security news and pick out lessons we can apply to the organizations we are charged with keeping secure. This podcast is hosted by Jerry Bell (@maliciouslink) and Andrew Kalat (@lerg). This podcast and web site are not affiliated with the employers of Mr Bell or Mr Kalat.
---
Down the Security Rabbit Hole
Description: Security. Some assembly required. Security is HARD, and 'real security' is a compromise between usability and security while knowing you're still accepting risk. This podcast alternates between interesting interviews and news analysis every other week – tune in, subscribe and join the conversation on REAL security issues relevant to your enterprise.
---
Paul's Security Weekly
Description: Get the Inside Scoop! The Security Weekly podcast  will provide you with information and updates on Security Weekly webcasts, blogs, training and more!
---
Hacker Public Radio
Description: A unique collection of topics contributed by listeners. "We started producing shows as Today with a Techie 10 years, 6 months, 0 days ago. Our shows are produced by listeners like you and can be on any topic that "are of interest to Hackers". If you listen to HPR then please consider contributing one show a year. If you record your show now it could be released in 7 days."
---
2 Minute Cyber Security Briefing
Description: A two minute cyber security briefing! Weekly!
---
ThreatPost Digital Underground
Description: Kaspersky Lab's podcast, featuring news and guest interviews with people from the industry. The Kaspersky Lab security news service, is an independent news site which is a source of information about IT and business security.
---
The Standard Deviant Security Podcast
Description: From the creator:  "We tend to be a little insular and forget that risk management has been around for hundreds of years (in the form of insurance, actuarial science, and economics) and wasn't invented when someone decided to do a security risk assessment. Vulnerability disclosure, justifying security expenditures and botnet markets are actually new versions of the same issues economists have been studying for a very long time. An expert on human behavior can probably tell you more about why a phishing campaign was successful than a security professional. I want to hear from those people."
---
The Southern Fried Security Podcast
Description:The Southern Fried Security Podcast is designed to fill the gap between highly technical security podcasts and Security Now. This is more of a "family friendly" podcast compared to Pauldotcom and Exotic Liability.
---
The Exotic Liability Podcast
Description: The Exotic Liability Podcast is perhaps the most entertaining security podcast out today, always packed with great information. Topics frequently discussed are penetration testing and social engineering. It should be noted that this particular podcast is NSFW.
---
For a detailed market overview of Endpoint Protection solutions, check out our free 2016 Endpoint Security Solutions Buyer's Guide here.