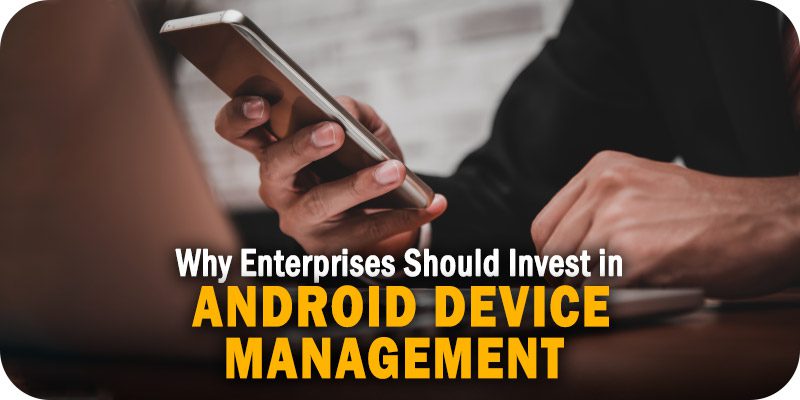 As part of Solutions Review's Premium Content Series—a collection of contributed columns written by industry experts in maturing software categories—  Apu Pavithran of Hexnode dials in the importance of including Android device management as part of your endpoint security strategy in the age of "BYOD."

Android is known as "the platform that's changing what businesses can do," and I wouldn't say that the claim is far off the mark. Accounting for 70 percent of smartphone usage, the modified version of Linux today enjoys about 2.5 billion active users. Today, the open-source platform that offers developers the flexibility to customize UI remains dominant in the market due to its cost and affordability.
While we weigh all these benefits on one side of the scale, it's hard to turn a blind eye to the security flaws faced by the OS. With every patch Android releases, the company also acknowledges the severity of the vulnerability. As a result, businesses have begun seeking refuge in solutions that would help them reinforce security apart from that offered by the vendor. I intend to focus on one of those solutions currently in the limelight– Android Device Management.
There is More to Management than Android Enterprise
Considering Android's global market share, it stands to reason that Android devices are deployed in organizations and enterprises too. Besides being used for business use-cases, they have also joined the BYOD (Bring Your Own Device) bandwagon. Android has been trying a fair hand in strengthening its enterprise presence by recommending devices that adhere to standards unique to businesses. Additionally, the growing prominence of UEM (Unified Endpoint Management) solutions has made the tech giant come up with an initiative that would help UEM vendors manage Android devices and apps.
To the relief of corporations, Google's endpoint management initiative, Google Workspace, offers primary endpoint and app management features. Along with providing basic passcode enforcement features, admins can approve or block a device, manage applications and wipe devices as required. However, it wouldn't suffice the security demands that are currently in need. That's where a dedicated UEM solution enters the picture.
A user gets to avail the features offered by a UEM by initially enrolling the device into the UEM portal. With many businesses favouring remote work amidst and post-pandemic, UEMs help admins enroll their device fleet remotely through Zero Touch enrollment and Samsung Knox enrollment. Although a business that has subscribed to Google's advanced mobile management program gets to avail the same, questions on how to manage devices at a more granular level remain unanswered. Similar to remotely enrolling devices, the ability to remotely monitor and manage them is what defines a robust UEM solution. While the pandemic scattered employees to diverse locations, with a UEM in hand, admins could remotely troubleshoot errors without needing access to the physical device.
Hand in hand with hybrid work culture, BYOD is another trend that has garnered attention. While the theory stood as a matter of scrutiny for decades due to security and privacy, the pandemic left businesses with no choice. However, to the relief of many CISOs, UEMs leverage Google's Android Enterprise Program to assist IT admins in containerizing corporate data from personal files. This visible demarcation of work from play and decreased risk of corporate data bleeding into personal space proves to be a win-win for both employees and enterprises.
Seeing The Bigger Picture
The big picture looks like:
Password Management: The primary defense mechanism for securing your device starts with a complex password. UEM solutions help IT admins configure the parameters of a password in terms of its length, age, history, and characters. Additionally, organizations can flag devices as non-compliant if they fail to meet the password policy.
App Management: The applications made available to your employee will help define their productivity. The app management feature of a UEM aids IT in setting up mandatory apps meanwhile restricting websites an employee can access. From apps within the play store to managed Google apps to in-house apps, the app inventory can be customized per the enterprise's need. When the occasion calls for it, devices can be locked down to specific applications converting the device into a kiosk.
Android Restrictions: Restricting device functionality ensures that users have access to resources necessary for the smooth sailing of their work while preventing third-party apps from accessing corporate data. Human error accounts for 95 percent of cyber-attack. It might be by connecting to a free network, transferring data through an O.MG cable, or clicking on a rogue website. By configuring connectivity and network restrictions, the likelihood of falling victim to such risks can be reduced.
Security Management: Take the instance of the 2017 WannaCry ransomware attack and the 2022 Apple vulnerability attack. Once patches to resolve the flaw are released in the market, attackers target audiences who haven't updated their devices with the released patches. IT admins could avoid such a scenario by pushing updates remotely through the entire device fleet without waiting for user interference.
Android device management is a huge business, and the possibilities are endless. Since the inception of Android Enterprise in 2018, the company has been offering a lot on the platter. While Android still has a long way to go in terms of security, its best bet would continue to be on security solutions like UEMs that will assist businesses in reinforcing their strategic positioning. There is no doubt about the security a UEM offers. However, as it remains the first step in setting up your secure cyber infrastructure, newer threats necessitate newer collaborations. As a result, UEMs have been converging their way into IAM (Identity and Access Management), ITSM (IT Service Management), ZTNA (Zero Trust Network Access), and XDR (extended Detection and Response) solutions. Out of umpteen cyber techniques, it all comes down to finding the right fit for your organization. After all, in a war, it's all about choosing the right weapon.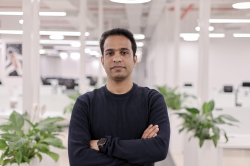 Latest posts by Apu Pavithran
(see all)