Accenture recently announced that it had acquired Cloudworks, a Toronto-based Oracle Cloud implementation service provider that works with companies across North America. This is the third acquisition Accenture Canada has made in the last year and the third Oracle-specific acquisition the company has made in 2021. Specifics of the transaction were not disclosed, but the deal will help Accenture expand its suite of Oracle services to North American clients.
Accenture is a global provider of professional services for organizations across 40 industries, including banking, health, communications, insurance, high-tech, life sciences, retail, travel, and others. Accenture's capabilities focus on the cloud, digital, and security verticals and include services for strategy, consultations, technology operations, analytics, AI-powered data, automation, and more, all powered by the company's worldwide advanced technology and intelligent operations centers.
Cloudworks was founded in 2016 and specializes in business, technology, and strategy consultations and is most known for its Oracle Cloud-based services for ERP, EPM, and HCM. The company focuses its efforts on transportation, manufacturing, healthcare, mining, retail, telecommunications, and other industries. With the acquisition, Accenture will bolster its Oracle business capabilities in North America and help Cloudworks provide its U.S. and Canada-based clientele with more services to help them improve resilience and realize the power of data, innovation, and the cloud.
Jeffrey Russell, president of Accenture in Canada, says, "As organizations across Canada continue to accelerate their technology transformation programs, we anticipate the demand for Oracle solutions to grow significantly. By acquiring Cloudworks, we add a highly talented team with industry-specific experience in combining the power of Oracle with the ingenuity of people to unlock new possibilities for clients."
Learn more about Accenture.
---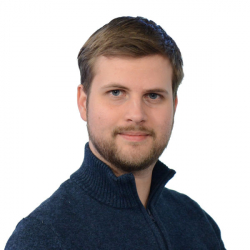 Latest posts by William Jepma
(see all)