Accenture recently announced that it had acquired Root Inc., a consultancy agency with experiencing helping Global 2000 companies activate business strategies and improve culture with creative methods that accelerate employee engagement and change management effectiveness. Root Inc. will join Accenture's Talent & Organization / Human Potential team and help increase their organizational change management capabilities.
Accenture is a professional services provider working with companies in industries like banking, communications, health, high-tech, insurance, life sciences, retail, travel, and more. The company's service offerings focus on the digital, cloud, and security verticals and provide strategy consulting, technology operations, AI-powered data, analytics, automation, and other services to its clients across the globe.
Root Inc.'s team of experts has experience collaborating with clients to create, share, and transform their business strategies in ways that connect with customers and drive lasting relationships. As part of Accenture's broader Talent & Organization team, Root Inc. will strengthen its change management abilities with various new and experiential digital assets specifically designed to engage audiences in an intellectual, emotional way. Root Inc. is the latest company to be acquired by Accenture and added to its Talent & Organization / Human Potential team with the intent of expanding offerings and developing new ways to provide valuable insight into client needs and market challenges.
Christie Smith, the global lead for Accenture's Talent & Organization / Human Potential, added the following statement: "At Accenture, we search for disruptive innovations and methodologies to guide and support our clients as they undertake transformation journeys. By adding Root's unique digital-based creative capabilities to ours, we will help companies go beyond change management design or measurement and toward activating transformational change at scale."
Learn more about Accenture.
---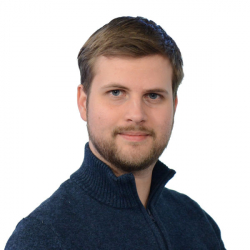 Latest posts by William Jepma
(see all)