Accenture has announced that it's agreed to acquire Blue Horseshoe, a supply chain management (SCM) and consulting firm offering integration services for fulfillment and distribution software solutions. Blue Horseshoe's 349 employees will be joining Accenture's Supply Chain & Operations group and help clients develop interconnected, innovative, and intelligent supply chains across industries. The specific terms of the acquisition have not been disclosed.
Accenture is a global provider of professional services for organizations across 40 industries, including banking, health, communications, insurance, high-tech, life sciences, retail, travel, and more. Accenture's capabilities focus on the cloud, digital, and security verticals and include services for strategy, consultations, technology operations, analytics, AI-powered data, automation, and more, all powered by the company's worldwide advanced technology and intelligent operations centers.
With its agreement to acquire Blue Horseshoe, Accenture is expanding its supply chain transformation capabilities with a team that has helped clients across industries. These include consumer packaged goods, retail distribution, food and beverage, logistics, and transportation companies. As part of Accenture's Supply Chain & Operations team, Blue Horseshoe will help companies optimize supply chain operations with cloud-based supply chain management, ERP, transportation management, and warehouse management solutions.
Renato Scaff, the North American lead of Accenture's Supply Chain & Operations, says, "To be competitive, companies need to transform their supply chains to deliver the innovative and hyper-personalized products, services, and experiences that are in high demand—and fulfillment is core to that transformation. Blue Horseshoe's deep fulfillment consulting experience and methodologies support Accenture's vision for building customer-centric, resilient and responsible supply chains that benefit people, society, and the planet."
Learn more about Accenture.
---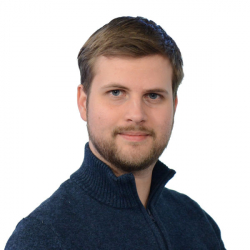 Latest posts by William Jepma
(see all)