Acumatica recently announced the release of Acumatica 2021 R2, the second of the company's biannual product updates. The new updates bring a suite of features to the ERP platform, including enhanced personalization, advanced business process functions, improvements to all of its industry-specific solutions, and integrations with leading software platforms Microsoft Teams and Adobe Document Cloud.
Acumatica provides cloud and browser-based business management software designed for small and mid-sized businesses. The Acumatica ERP solution offers clients a suite of integrated applications for financials, manufacturing, project accounting, retail, distribution, construction, and CRM that are all based around and powered by a single cloud-based platform. The company also has an extensive network of global partners and complementary applications that users can integrate into the Acumatica ERP solution.
With the launch of the Acumatica 2021 R2 update, users can take the configuration and customization of their ERP system a step further and adjust its software to meet their unique needs. The update will also help users automate complex business processes without programming, streamline administrative tasks, set up automatic notifications for critical activities, and more. Alongside the new integrations with Microsoft Teams and Adobe Document Cloud, the 2021 R2 update will introduce a suite of new and enhanced features for Acumatica's Financial, CRM, Payroll, Commerce, Distribution, Field Service, Manufacturing, and Construction industry editions.
Jon Roskill, the CEO of Acumatica, made the following comment in the press release announcing the news: "The functionality updates in 2021 R2 reflect our customers' requests for even more streamlined processes and greater efficiency. We purpose-built our ERP solution for the cloud from the very beginning, which enables us to add and enhance processes and features at a rapid pace."
Learn more about Acumatica.
---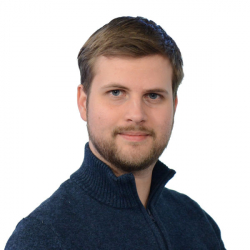 Latest posts by William Jepma
(see all)