Aktion Associates, Inc. recently announced that it had acquired Central Consulting Group (CCG), a Deltek solutions partner, to help the company expand its customer base and product offerings in the architecture, engineering, and construction markets (AEC) throughout North America. The acquisition became effective on June 30th, 2021.
Aktion Associates Inc. is a national ERP software reseller to companies in the construction, distribution, and manufacturing markets. The company also helps companies develop and launch industry-specific cloud and managed service IT strategies. Thanks to Aktion's various partnerships, it can also provide vertical-specific services for accounting, estimating, project management, service management, ERP, e-commerce, analytics, mobile, HR, inventory management, document management, and more. Aktion is an IT infrastructure provider for prominent companies like IBM, HP, Cisco, Microsoft, and other technologies.
With the acquisition of Central Consulting Group, Aktion will broaden its reach in AEC markets to implement, train, customize, and tailor services for the Deltek ERP software. As an additional result of the acquisition, existing CCG customers will have access to a full-service IT consulting team alongside a portfolio of services like network engineering, software engineering, and application and industry consulting.
Scott Irwin, the Aktion CEO, says, "This acquisition expands our customer base in the architecture, engineering, and construction markets (AEC) in North America.  The addition of the Deltek product line strengthens our product offerings in the AEC-specific industry sector. A key to this acquisition was onboarding the talented group of industry-focused consultants with deep-rooted Deltek expertise experienced in servicing their customer base. The combination of our existing CRE customer base and the new A&E makes Aktion the largest AEC VAR in North America."
Learn more about Aktion Associates, Inc.
---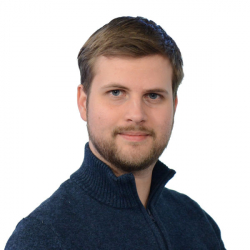 Latest posts by William Jepma
(see all)