Aptean has announced a new integrated customer relationship management (CRM) system for its food and beverage ERP products. The new functionalities will help Aptean's food and beverage clients integrate CRM and ERP products and view and manage orders, follow-ups, complaints, and timelines without having to leave their primary ERP system.
Aptean is a global provider of industry-specific software solutions for manufacturers and distributors specializing in over 20 markets. The company's ERP, supply chain, manufacturing execution, transportation management, product lifecycle, customer experience, warehouse management, and other products can help businesses of all sizes scale and succeed in their industry of choice. Aptean provides its products with both cloud-based and on-premises deployment options to meet the needs of each client they work with.
With the launch of this new CRM software, Aptean provides its clients in the food and beverage markets with new functionalities to help them keep customers satisfied and product shipments on time. The integrated CRM system works alongside Aptean's food and beverage ERP products to centralize customer interaction data and make it accessible to all stakeholders. The system can also improve the customer experience, streamline internal processes, boost productivity, consolidate third-party vendors and platforms, identify emerging sales opportunities, and more.
Nicole O'Rourke, the Chief Marketing Officer at Aptean, made the following statement to accompany the press release announcing the news: "We are pleased to bring our valued food and beverage ERP customers the option of an integrated CRM solution. With Aptean's focus on the Food and Beverage industry, customers can be certain that this CRM integration has been designed with their needs in mind."
Learn more about Aptean.
---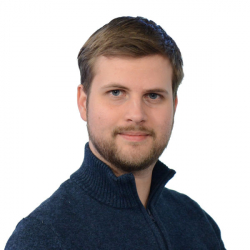 Latest posts by William Jepma
(see all)