Aptean recently announced the launch of a new integrated solution that combines its customer relationship management (CRM) software with the Made2Manage Edition of its Industrial Manufacturing ERP system. The integration will help Aptean customers centralize their data and decrease the risk of errors when switching between business management platforms.
Aptean is a global provider of industry-specific software solutions for manufacturers and distributors specializing in over 20 markets. The company's ERP, supply chain, manufacturing execution, transportation management, product lifecycle, customer experience, warehouse management, and other products can help businesses of all sizes scale and succeed in their industry of choice. Aptean provides its products with both cloud-based and on-premises deployment options to meet the needs of each client they work with.
The launch of an integrated, cloud-based CRM and ERP solution will help Aptean users in the industrial manufacturing sector collect customer and sales lead data in a single, centralized location and use it to improve customer service and nurture lasting relationships. Industrial manufacturers can also use the Aptean integrated CRM and ERP system to streamline internal processes, boost productivity, anticipate demand, maintain optimal inventory levels, track marketing campaign performance, create forecast schedules, and more.
Marianne Chikos, the Senior Vice President of Customer Operations at Aptean, says, "Growing and serving a manufacturing business requires unique processes and data. With this new integration between Aptean CRM and Aptean Industrial Manufacturing ERP Made2Manage Edition, we've delivered a much more efficient and effective way to help our customers in this important sector maximize efficiencies, gain holistic views of data and improve customer experience and service levels."
Learn more about Aptean.
---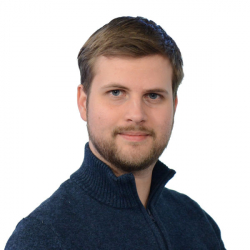 Latest posts by William Jepma
(see all)