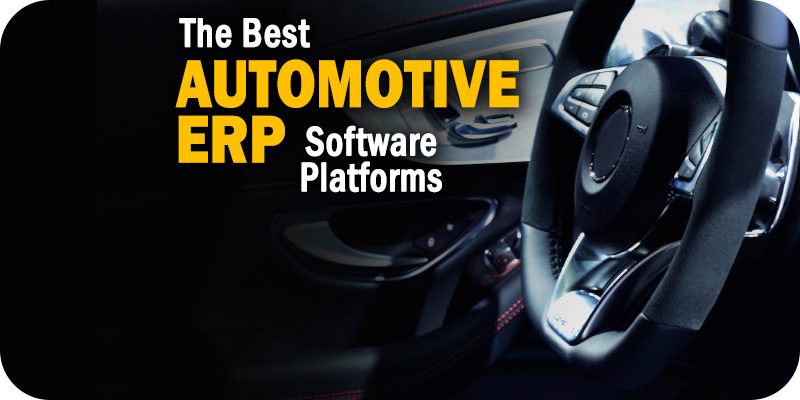 The editors at Solutions Review have compiled this list to spotlight some of the best automotive ERP software solutions that manufacturers, distributors, and other companies should know about.
Automotive ERP solutions are primarily used by manufacturers and distributors working in the automotive market. These solutions tend to include quality control, inventory management, Bill of Materials (BOM), compliance management, and production planning functionalities, alongside traditional ERP features for other business processes, like finances and human resource management. In most cases, an automotive ERP solution is used to research and develop new products and techniques to meet customer demands and market fluctuations.
Identifying the best automotive ERP software systems is easier said than done, especially considering how varied the automotive market can be. With this in mind, the editors at Solutions Review have compiled this list of leading providers. We've organized the list alphabetically since each solution offers different price points, customizability options, and capabilities.
10 of the Best Automotive ERP Software Solutions
---
abas ERP provides global organizations with flexible, easy-to-use ERP software solutions for mid-size manufacturers across multiple industries, including industrial machinery, automotive, electronics, fabrication and assembly, and custom manufacturing. The abas ERP solution can be tailored to the needs of automotive manufacturers with inventory management features, electronic data interchange (EDI) functionalities, automated procurement management, CAD integrations, product lifecycle management, and more.
---
DELMIAworks, formerly known as IQMS, provides manufacturing and ERP software systems for repetitive, process, and discrete manufacturing industries. Its automotive ERP and manufacturing solution can help users manage customer demands, keep up with evolving industry standards, meet compliance requirements, and remain lean. Its platform is equipped with fully automated EDI processing tools, a warehouse management system (WMS), detailed labeling capabilities, product lifecycle management (PLM), maintenance tracking, quality management, and more.
---
Epicor provides enterprise solutions for global companies in the manufacturing, distribution, lumber and building supply (LBM), retail, and automotive industries. The company has nearly 50 years of experience equipping its clients with analytics, CRM, data management, ERP, e-commerce, financial, HR, sales, and supply chain management tools. Epicor's automotive solution comes via Epicor CMS, outfitted with license plating/serialization, embedded EDI capabilities, shipping scheduling tools, material replenishment monitor, and "virtual factory" functionalities.
---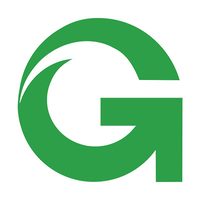 Global Shop Solutions is a family-owned and family-run ERP software provider that works with companies of all sizes and across over twenty industries. For manufacturers focused on the automotive sector, Global Shop Solutions' scalable ERP platform can be used to simplify the manufacturing process, improve efficiencies, and maximize profits with a suite of planning, scheduling, materials, and inventory functionalities. Global Shop Solutions' ERP is available as both an on-premise and cloud-based product.
---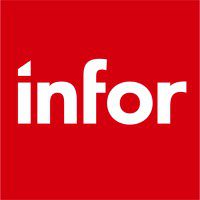 Infor CloudSuite Automotive is an always-on automotive ERP for companies looking to reduce their total cost of ownership (TCO), connect data across cloud and legacy applications, democratize analytics, scale their cloud services, and integrate cloud and on-premises applications with pre-built APIs. Other functionalities include warehouse automation, business intelligence (BI), mobile management, supply chain collaboration, pre-configured processes, implementation support, and more.
Plex offers a smart manufacturing platform to help process and discrete manufacturers connect, track, analyze, and automate every aspect of their organization to drive business transformation. The company's manufacturing platform can help companies meet compliance standards with tools and functionalities like Failure Mode and Effects Analysis (FMEA), Advanced Product Quality Planning (APQP), Statistical Process Control (SPC), Measurement System Analysis (MSA), Production Part Approval Process (PPAP), EDI support, and lean manufacturing principles.
---
Priority Automotive ERP is tailored toward automotive service center owners, parts suppliers, and parts suppliers. With real-time business insights, advanced customer management tools, integrated financial features, budget and cash flow management capabilities, and automated workflows, Priority's automotive ERP solution can help users simplify their operational processes and increase their bottom line. Other features include inventory control, customer invoice generation, material requirements planning (MRP), cost allocations, work order management, and customer management.
---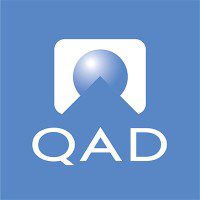 QAD provides "next-generation" manufacturing and supply chain management solutions for global companies in the life sciences, automotive, supply, consumer products, food and beverage, high tech, and industrial industries. The company's automotive ERP solution suite is geared toward automotive tiered suppliers and the automotive aftermarket. The product suite includes the QAD Adaptive ERP, Adaptive Applications, and Enterprise Platform. It helps companies stay on top of current trends and reduce the gap between their ERP, business, and users.
---
SAP is an enterprise application software provider with a global network of customers, employees, and partners from financial services, energy, consumer-centric, and service industries. With the SAP S/4HANA ERP solution, automotive businesses can accelerate time to market, streamline the development of new products, connect with stakeholders, manage compliance requirements, collaborate across departmental silos, and create new opportunities with mobility business models.
---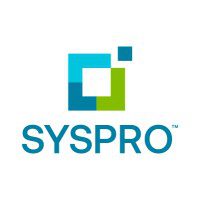 SYSPRO is a global provider of enterprise resource planning (ERP) software for companies of all sizes in the manufacturing and distribution markets. It offers an ERP solution for automotive component manufacturers and automotive parts distributors, each equipped with different, industry-specific functionalities. Automotive manufacturing features include inventory management, purchase control, warehouse management, traceability, and more. Meanwhile, its distribution features cover supply chain management, EDI, automated warehouse management, shipping management, among others.
---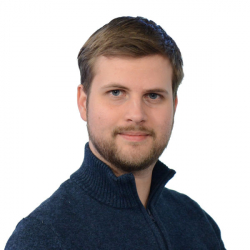 Latest posts by William Jepma
(see all)