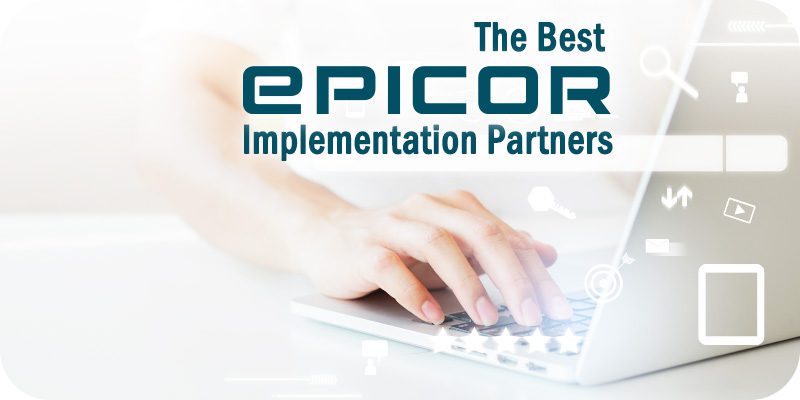 Our editors have compiled a list to spotlight some of the best Epicor implementation partners and consultants based on their overall reputation, service offerings, Epicor certification status, market share, and experience.
Selecting, implementing, and maintaining an ERP platform is one of the most important and valuable things an organization can do for itself. However, the onboarding process for new, company-wide hardware is rarely straightforward and can take several years to see through to completion. With that in mind, it's crucial to work with an implementation partner who understands the specifics of the hardware and has the technical experience to back it up.
This is why many businesses turn to vendor-specific implementers and consultants for assistance. If a company is looking to implement one of Epicor's solutions, it should consider the best implementation partners. To help, the editors at Solutions Review have compiled this list of the best Epicor implementation partners and consultants who are uniquely situated to support the onboarding process go as smoothly as possible. All businesses have been listed in alphabetical order for convenience's sake.
The Best Epicor Implementation Partners and Consultants
---

Description: Algorithm is a "close-knit" team of specialists with over thirty years of experience in the manufacturing and ERP marketplaces. The company is a Platinum Epicor Partner and Reseller specializing in Epicor Kinetic, an ERP solution built for manufacturers and available in on-premises, cloud-based, or hybrid models. With Algorithm's ERP expertise and a suite of implementation, upgrade, process evaluation, managed services, tech support, and custom application services, companies can update their existing systems or advance their business with a new one.
---
Description: Capstone Alliance Partners helps complex manufacturing, and distribution companies across North America optimize their business processes with the latest technologies and a "concept to delivery" service approach. The company has decades of hands-on industry experience that enables them to expedite time to deployment, deliver transactional integrations, consolidate legacy systems, and more. Capstone is a certified Silver-level Epicor Services Partner and can work alongside companies to select, implement, optimize, and integrate an Epicor solution in their processes.
---

Description: Clear Business Outcome is an authorized Epicor partner and reseller who works alongside engineering, automotive, distribution, medical device, aerospace, and manufacturing businesses looking to streamline processes and improve efficiency with an ERP software solution. The company was founded in 2010 by the former Vice President of Consulting at Epicor, and in the decade since has developed a team of dedicated Epicor experts. Their services include Epicor and Kinetic consulting, implementations, optimizations, ongoing support, training, and upgrades.
---
CompuData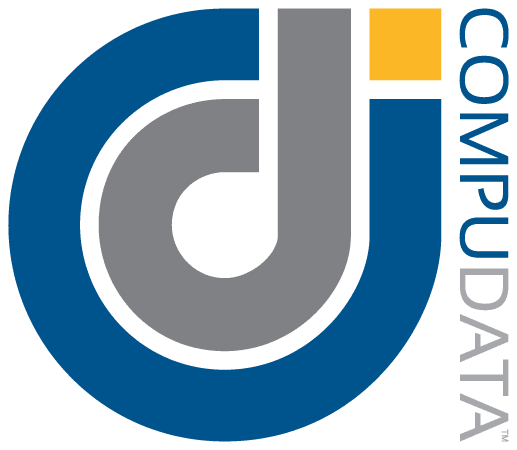 Description: CompuData is a technology solutions partner offering cloud hosting, IT security, Managed IT, and implementations services for accounting and ERP software. The company is a Silver-level partner with Epicor and focuses its services on Epicor's Kinetic platform and various ERP integrations. CompuData works with companies across industries, including the biotech, distribution, healthcare, financial services, manufacturing, non-profit, and technology verticals.
---

Description: ComTec Solutions offers a specialized selection of hardware and software integration, optimization, training, and configuration services for companies working with Epicor's Kinetic solution. The company is an Epicor Certified Platinum Partner that offers businesses of all sizes help with installations, software configuration, user training, administrator training, ERP implementations, migrations, and more. Additional services include disaster recovery, server virtualization, managed IT services, strategic planning, and cloud backups.
---

Description: Cre8tive Technology and Design offers a suite of ERP application consulting, integration development, implementation, industry compliance, customer care, custom integration, technical consulting, managed, hosted, and ongoing support services. The company primarily works with companies in the aerospace, engineer-to-order, woodworking, and general manufacturing sectors. Cre8tive Technology and Design has been an Epicor partner for over ten years, was given the 2020 US Regional Partner of the Year award, is a Platinum-level partner, and can provide clients with remote and on-premise support services.
---
Description: Encompass Solutions is an ERP consulting firm providing clients with professional services like project management, full-scale software implementations, business consulting, the renovation of existing systems, and more. The company is a certified Epicor Gold Partner and Value-Added Re-seller (VAR). Its industry experts offer various services, including remote and virtual consultations, training programs, patch management, and workforce augmentation. Encompass's pricing plans include weekly checkpoints, access to a 24/7 customer support portal, and "high priority" service.
---
Description: EpiCenter is an Epicor Reseller and Gold-level Partner. The company's founders used to own a manufacturing company that used Epicor's software but eventually transitioned into an ERP system software partner focusing on Epicor's solutions. EpiCenter works with companies across manufacturing, distribution, and other industries. The team's Epicor services include consultations, support, strategic process reviews, implementations, certified hosting, managed services, performance tuning, training, upgrades, business intelligence, integrations, installations, and custom developments.
---
Description: EstesGroup is an ERP and Managed IT consultancy firm that works with manufacturers, distributors, and businesses nationwide with a suite of implementation, optimization support, and managed technology services. The company is an Epicor implementation partner and ERP service provider offering services like process reviews, customized demos, software training, multi-company implementations, customizations, SQL Server Reporting Services (SSRS), optimizations, re-implementations, migrations, and hosted, cloud-based, and on-premises deployments.
---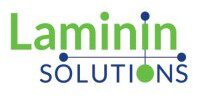 Description: Laminin Solutions offers information management software and document management consulting services to help clients improve their efficiency. The company also has over forty years of experience working with Epicor solutions and can provide companies with services for Epicor's ERP platform, Kinetic, and Epicor Enterprise. These services include business process reviews, upgrades, regular maintenance, custom design applications, implementations, customizations, integrations, training, custom reporting, and ongoing support.
---
Description: MIS is an Epicor Gold Partner that helps organizations improve their business performance by providing in-depth expertise on how ERP software solutions can improve efficiencies, productivity, and profits. The company has over thirty years of experience exclusively working with Epicor's software solutions and offers a suite of services for identifying requirements a company needs from their ERP, implementing the solution into company processes, training users, and more.
---
Description: Quartz Group is a dedicated Epicor Software consultant and implementer focused on helping its clients improve efficiency and profitability and get the most value out of their Epicor solutions. The company uses a multi-stage process for Epicor implementations, covering services like business process review, data migration, design, and development. Once the software is implemented, the team of Epicor experts at Quartz Group will continue to help its clients re-engineer their business processes to accommodate and capitalize on their new Epicor software.
---
Description: Six S Partners is a full-service ERP software training and consulting firm specializing in Epicor's solutions. The company is an Epicor Certified Platinum Partner and was the 2020 Global Partner of the Year. It helps distributors, manufacturers, and service firms across North America implement, optimize, and maintain their Epicor ERP, HCM, and MES solutions. Its team of tenured consultants offers services for business process consulting, migrations, upgrades, ERP training, support, implementations, hardware design, performance management, business intelligence, custom solutions development, and more.
---
Description: Teccweb is an Epicor Service Partner that offers customer-focused implementation services for companies worldwide in the manufacturing, financial, distribution, and IT industries. The company's team of Epicor-certified consultants works alongside each client's financial, production, and manufacturing teams to assess challenges, implement solutions, and maintain systems for peak efficiency. Teccweb can also help with software upgrades, maintenance, customization, and project recovery to help clients experience the business success they want.
---

2W Technologies is a technology service provider specializing in manufacturing, IT infrastructure, and Epicor solutions. The company is a highly-ranked Epicor-certified Channel Partner, value-added reseller (VAR), and employs a team of Epicor consultants can help clients acquire, configure, install, and manage Epicor software solutions. Specific services include business process reviews, process mapping, implementations, proofs-of-concept, upgrades, process redesigns, customizations, legacy system support, project management, reporting, ongoing support, and more.
---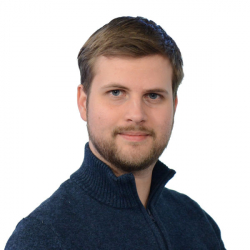 Latest posts by William Jepma
(see all)