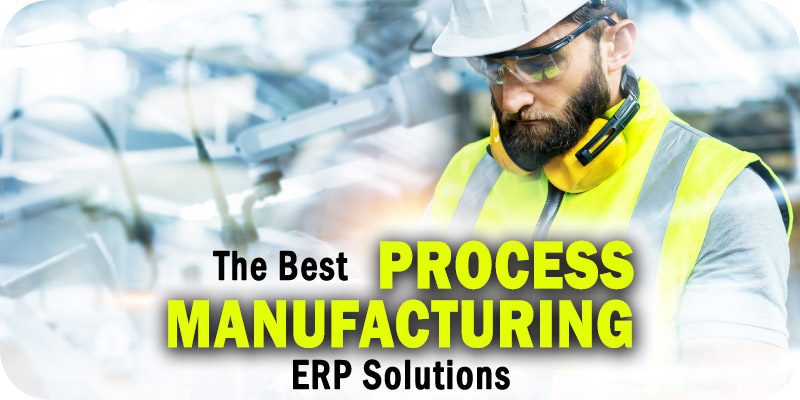 The editors at Solutions Review have compiled the following list to spotlight some of the best process manufacturing ERP solutions to consider in 2022.
Enterprise Resource Planning (ERP) solutions are closely related to the manufacturing and distribution industries. While there are different solutions for both verticals, many ERP platforms can be tailored to the industry-specific needs of manufacturing and distribution companies. ERP providers can get even more granular and offer solutions for process manufacturers, who have their own unique set of software requirements.
For example, since process manufacturers create goods divided into units (i.e., barrels and bottles), those businesses can't repurpose ingredients. This means that a process manufacturing ERP solution needs to be outfitted with features capable of closely monitoring and managing supply chains, productions, logistics, projects, assets, compliance standards, and more. With that in mind, the team at Solutions Review compiled the following list to spotlight some of the best process manufacturing ERP solutions that can help companies meet their goals, remain compliant with industry standards, and improve efficiencies.
Note: Companies are listed in alphabetical order.
The Best Process Manufacturing ERP Solutions
---

Description: Acumatica provides cloud and browser-based business management software designed for small and mid-sized businesses across industries. The company's manufacturing ERP solution can support discrete and batch process manufacturing methodologies. These, include make-to-order (MTO), engineer-to-order (ETO), make-to-stock (MTS), and configure-to-order (CTO). It also includes functionality for manufacturing management, CRM, inventory, order management, and financials. It also works alongside industrial machinery, equipment, metals, food, automotive, and more.
---


Description: Aptean is a provider of industry-specific software for specialized manufacturers and distributors across 20 worldwide markets. The company's process manufacturing ERP solution gives manufacturers a purpose-built platform equipped with real-time inventory management, regulatory reporting, lot traceability, data management, integrated testing processes, recall management, and other capabilities for improving transparency and elevating performance across an organization. Aptean also offers a Process Manufacturing OEE and Process Manufacturing EAM solution.
---

Description: BatchMaster Software is a developer and implementer of process manufacturing solutions for food beverage, chemical, life sciences, pharmaceuticals, personal care, and other process industries. Its end-to-end ERP solutions can support sales, financials, purchasing, customer, supply chain, and industry-specific process manufacturing processes, like production, regulatory compliance, quality management, lot traceability, mobile warehousing, planning, scheduling, and more. Alongside its ERP feature, BatchMaster's solutions can also work with Sage 100, Sage 300, Microsoft Dynamics GP, QuickBooks, and SAP Business One systems. 
---

Description: Deacom, an ECI Software Solution, is a comprehensive ERP platform equipped with a suite of capabilities and extensibility for growing distribution and manufacturing businesses. The company was founded in Jay Deakins, who owned a process manufacturing company of his own, in 1995, and has grown to become a software solution tailored to the needs of manufacturers and distributors across verticals. Its scalable and user-friendly platform includes features for accounting, general ledger, business intelligence, quality control, production management, MRP, inventory, warehousing, and more.
---
Description: Epicor Software Corporation provides enterprise solutions for global companies in the manufacturing, distribution, lumber and building supply (LBM), retail, and automotive industries. Its process manufacturing capabilities can help businesses improve the quality of recipe-based manufacturing, accommodate changing consumer trends, control stock, maintain production schedules, plan distribution, meet regulatory standards, predict demand-pull scheduling, and more. Epicor's manufacturing-specific solutions include Kinetic, Epicor Informance EMI, and Epicor Advanced MES.
---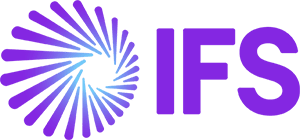 Description: IFS develops and delivers ERP software for customers worldwide who manufacture and distribute goods, maintain assets, and manage service-focused operations. IFS's products are user-friendly, flexible, and modular in design. With IFS Manufacturing, businesses maintain close control over their entire production process, from advanced make-to-order to simple make-to-stock projects and from discrete to process manufacturing. Capabilities can also help manufacturers reduce production costs, improve accuracy in forecasting efforts, maximize material availability, manage sustainability, and more.
---
Description: Infor is a global provider of cloud-based software solutions for the manufacturing, distribution, consumer products, public sectors, energy, healthcare, hospitality, and service industries. The business applications Infor offers are specialized by industry and are built to give users everything they need to run day-to-day operations and grow their business for the long term. Process manufacturers can use Infor's platform to improve productivity, reduce pipeline oversights, and benefit from an ERP solution built specifically for handling formula processing, automating calculation, and providing users with integrated product development tools.
---
Description: Oracle NetSuite is a global provider of cloud-based services for organizations in over 20 industries that need help growing, scaling, and adapting to changes in their industry of choice. The company's cloud-based manufacturing ERP solution is equipped with product data management, CRM, order management, production control, supply chain, planning, scheduling, procurement, quality management, and shop floor control functionalities for manufacturing companies across industries.
---
Description: ProcessPro, an Aptean company, is a mid-market ERP software provider working with the process manufacturing industry. The company's robust ERP solution includes manufacturing, financial, and inventory integrations covering the entire plant operation process, from order entry to inventory, manufacturing, packaging, shipping, and accounting. Its solutions can be used on-premises or in the cloud and contain sales management, reporting, compliance, and other functionalities.
---
Description: SYSPRO is a global enterprise resource planning (ERP) software provider for companies in the manufacturing and distribution industries. Companies can deploy the scalable SYSPRO ERP solution in the cloud, on-premise, or both. Companies can use SYSPRO ERP to access a suite of solutions, tools, and processes to manage data, extract business insights, and promote informed decision-making. With SYSPRO, process manufacturers can maintain quality control, improve operational efficiency, optimize inventory, boost profitability, manage complex production recipes, and connect all divisions and teams, from R&D to production, accounting, and beyond.
---

Description: TGI is an enterprise software solutions provider for small and mid-market manufacturing and distribution companies. Enterprise 21 ERP, the company's fully-integrated business management solution, equips process manufacturers across industries with a suite of features. These include production planning, scheduling, material planning, GMP support, scalable batches, multi-level formulations, backward-and-forward lot traceability, warehouse management, business intelligence, e-commerce functionalities, order management, business intelligence, and other capabilities to help businesses gain a strategic advantage in their market.
---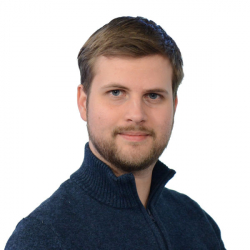 Latest posts by William Jepma
(see all)