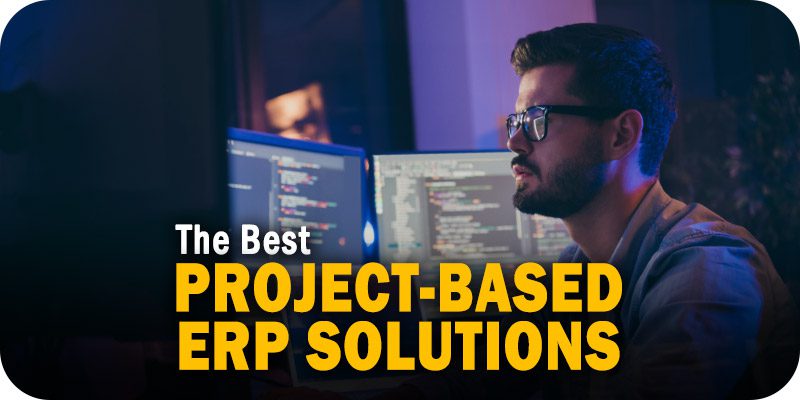 The editors at Solutions Review have put together a list to spotlight some of the best project-based ERP software solutions to consider.
The differences between a project-based ERP and a traditional ERP solution are subtle but crucial. Where traditional ERPs are built for managing extensive, repetitive processes across an organization, a project-based ERP is more focused on the project lifecycle. Project ERP solutions should cover all of the various business functions and processes a project-based organization relies on. Due to these differences, project-based businesses require an ERP platform with a suite of capabilities that can be tailored to their needs.
With that in mind, the editors at Solutions Review compiled the following list of top-rated ERP solutions for project-based organizations to consider implementing into their company. Our editors selected these software solutions based on each provider's Authority Score, a meta-analysis of user sentiment through the web's most trusted business software review sites, and our proprietary five-point inclusion criteria. The list is organized alphabetically.
The Best Project-Based ERP Solutions
---
Description: Acumatica provides cloud and browser-based business management software solutions for small and mid-sized businesses. The Acumatica ERP solution offers clients a suite of integrated applications for financials, manufacturing, project accounting, retail, distribution, construction, and CRM that are all based around and powered by a single cloud-based platform. The company also has an extensive network of global partners and complementary applications that users can integrate into Acumatica's solutions and expand its functionalities. 
---

Description: Deltek offers a collection of ERP, business development, professional services automation (PSA), project management, human capital management, information management, and small business software solutions. Deltek's ERP and PSA solutions are available as cloud-based or on-premises systems and can help companies streamline their core operations and boost departmental collaboration. Deltek offers several project-based ERP solutions for government contractors and firms operating in architecture and engineering (A&E). These solutions include Deltek Vantagepoint for government contractors, and Deltek Costpoint, for A&E and consulting firms.
---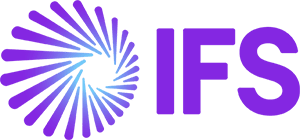 Description: IFS develops and delivers user-friendly, flexible, and modular ERP software solutions for customers worldwide. The IFS Applications business software provides increased ERP functionality, including CRM, SCM, PLM, EOI, enterprise asset management, and MRO capabilities. With IFS' Project ERP software, companies can improve project transparency, monitor projects across their enterprise with real-time updates, manage every stage of a project lifecycle, control budgets, streamline scheduling, and more. Functionalities include embedded contract management, billing tools, and tools for engineering, manufacturing, installation, service management, and maintenance. 
---

Description: JAMIS is a private ERP solution provider that exclusively tailors its solutions to the needs of government contractors. With JAMIS Prime, the company's agile project-based ERP solution, government contractors can connect with mobile workforces, customers, departments, and web-enabled devices across the organization. Its application suites include data dashboards, document management, analytics, advanced security tools, integration with Microsoft Office, inventory management, project accounting, contract management, business intelligence (BI), expense management, and more.
---

Description: Dynamics 365 goes beyond traditional ERP systems by bringing comprehensive enterprise resource planning functionality and the Office 365 apps you already know in a single, cloud-based service. With Microsoft Dynamics SL, construction, government contracting, engineering, and professional service companies can improve how they manage customer demands, deliver services on time, stay on budget, and keep up with compliance regulations. The solution combines project and financial management capabilities to provide users with end-to-end functionality across project management, job costing, data analysis, and material management.
---
Description: NetSuite is a global provider of cloud-based services for organizations in over 20 industries that need help growing, scaling, and adapting to changes in their industry of choice. With features for advanced financial management, supply chain planning, order management, procurement, inventory management, supply chain optimization, and warehouse management, NetSuite provides its users with the tools they need to accelerate growth and drive innovation. The company primarily works with healthcare, financial services, higher education, manufacturing, and retail. 
---

Description: Sage is a technology provider offering cloud business management solutions for worldwide small and medium-sized businesses across industries. Sage Intacct is the company's dedicated financial management and accounting solution. It includes real-time performance monitoring, multi-dimensional reporting, predictive analytics, payroll management, plug-and-play integrations, what-if scenario modeling, workforce management, automated accounting processes, and more. Intacct works with companies of all sizes and across industries.
---
Description: SYSPRO is a global enterprise resource planning (ERP) software provider for companies in the manufacturing and distribution industries. Companies can deploy the scalable SYSPRO ERP solution in the cloud, on-premise, or both. Companies can use SYSPRO ERP to access a suite of solutions, tools, and processes to manage data, extract business insights, and promote informed decision-making. Project-based organizations can use SYSPRO's ERP solution to enhance project control, improve process visibility, maintain compliance, educate stakeholders with regular status updates, and streamline progress with a holistic view of all their end-to-end processes.
---

Unanet provides project-based ERP and CRM solutions purpose-built for project-driven organizations, including government contractors and companies in architecture, construction, engineering, and professional services. The ERP and CRM offerings Unanet offers can help users improve decision-making, promote business growth, turn data into actionable insights, automate essential processes, and optimize how their company manages projects, customers, people, data, and operations.
---
Description: Unit4 provides next-generation enterprise solutions for people-centric, mid-market organizations worldwide. The company's cloud software brings together financial, project management, HR, procurement, and FP&A capabilities to a unified platform capable of sharing real-time information with users. Unit4's project management capabilities can help users streamline the project lifecycle with automated processes, manage global projects, optimize utilization, and hit revenue targets with 360° visibility into plans, schedules, resources, and budgets.
---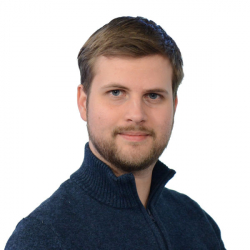 Latest posts by William Jepma
(see all)