Capgemini announced that it is expanding its Capgemini Invent offering with the integration of frog and Cambridge Consultants, two companies that joined Capgemini Group as part of the Altran acquisition in 2019. These new Capgemini Invent integrations will expand on three of the core capabilities included within Capgemini Invent—Customer First, Intelligent Industry, and Enterprise Transformation.
Capgemini is a global provider of consulting, technology, professional, and outsourcing services for companies looking to transform and manage their business. The company works with clients to address various business needs—including strategy, design, and operations—in the world of cloud, data, AI, connectivity, software, and digital engineering platforms.
The integration of the frog and Cambridge Consultants teams will help Capgemini Invent expand its Customer First, Intelligent Industry, and Enterprise Transformation capabilities and continue Capgemini's goal of turning ideas into prototypes and scalable solutions. With frog, Capgemini will gain access to a network of over 35 global design and innovation studios. Meanwhile, Cambridge Consultants brings a collection of physical, digital, and biological capabilities to the Capgemini Invent catalog.
Cyril Garcia, CEO of Capgemini Invent and Capgemini Group Executive Board Member, says, "In this transition to a low-carbon economy, Capgemini will be a key player in helping organizations to fully embrace digital opportunities and continually re-invent themselves for true, long-lasting value and impact. Lately, we have seen that the most exciting opportunities for transformation happen at the intersection of the C-suite agenda. These increasingly convergent needs and interests are at the crossroads of real-time marketing, enterprise transformation, and intelligent industry. Our unique mix of augmented capabilities position Capgemini Invent as the number one partner to shape clients' sustainable business growth."
Learn more about Capgemini.
---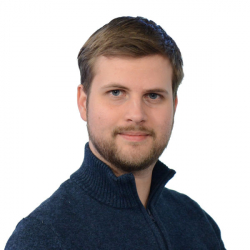 Latest posts by William Jepma
(see all)