Strategic advisory and analyst firm Constellation Research recently released the findings from its Constellation ShortList for Product-Centric Cloud ERP. The report, written by R "Ray" Wang, spotlights 10 solutions in the Cloud ERP market worth keeping an eye on. Constellation determines its Shortlist—which is updated at least once a year—through a combination of client inquiries, partner conversations, customer references, vendor selection projects, market share, and internal research.
According to the report, one of the most significant shifts that have occurred in the Cloud ERP market during the last 12 months has been the role of journey orchestration, automation, and artificial intelligence. Constellation Research evaluated over 25 solutions for its research. Every vendor listed on the ShortList had to meet 9 of the 14 criteria covering various industries and geographies.
With its Dynamics platform, Microsoft provides ERP software to businesses of all sizes. The Microsoft Dynamics portfolio started in 2001 with the acquisition of Great Plains Software and Soloman and continued to grow in 2002 with Navison and Axapta's acquisition. Microsoft's Dynamics platform currently consists of six products: Microsoft AX, GP, SL, NAV, CRM, RMS.
The Oracle ERP Cloud software is an end-to-end SaaS that runs off an Oracle technology stack located in its cloud centers. The software is available through public and private cloud implementation and supports hybrid deployments. Oracle Cloud ERP is designed to give organizations the ability to quickly adapt their business models and processes to reduce costs, improve forecasting, and promote innovation.
The Plex Manufacturing Cloud ERP solution is designed to help manufacturers meet marketplace challenges and successfully manage their evolving business. The ERP platform can operationalize procedures, handle front-office functions (i.e., supply chain planning, human capital management, supplier management, and financials), and creates a modern platform for the Industrial Internet of Things.
Sage's ERP software, titled X3, provides several features and functions designed to help manage the sophisticated processes, transactions, and relationships involved in maintaining an enterprise. The ERP solution can manage and maintain an organization's manufacturing, inventory, warehousing, purchasing, finance, customer relationship, and electronic document systems. The company also offers ERP software for small-and-medium-sized companies and manufacturers.
SAP S/4HANA Cloud software provides customers with a future-ready ERP platform featuring built-in intelligent technologies like AI, machine learning, and advanced analytics. The software runs on SAP HANA—the company's internal memory database—and can help businesses transform their processes with intelligent automation, real-time processing speeds, simplified data models, and a built-for-the-cloud architecture. SAP ERP currently supports businesses across 25 industries, 37 languages, and 45 locations.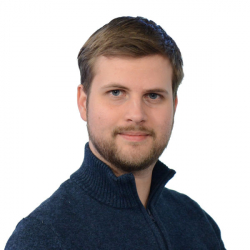 Latest posts by William Jepma
(see all)