Strategic advisory and analyst firm Constellation Research recently released the findings from its Constellation ShortList No Code/Low Code for SAP Systems. The report from Holger Mueller spotlights five no-code/low-code applications and SAP integration solutions worth paying attention to. Each Constellation ShortList report is updated yearly, although some reports can be updated after six months if deemed necessary.
To be eligible for the ShortList, each company has to have at least 500 customers, is active in two continents or more, and offers a cloud-based no-code/low-code solution. The solution also has to come equipped with multiple integration points with SAP systems, roadmaps for extending its SAP integration capabilities, and a plan for incorporating AI and machine learning tools into its application.
The Constellation ShortList for No-Code/Low-Code for SAP Systems evaluated 20 solution providers before selecting the 5 companies listed. Constellation used a combination of partner conversations, client inquiries, vendor selection projects, market share, customer references, and internal research to determine which vendors would be included in the report. Constellation also took client company size and marketing resources into consideration.
The 5 solution providers named in the Q3 2021 report are listed below in alphabetical order.
---
Appian uses its low-code automation platform to help organizations build apps, develop workflows, simplify global risk management, improve the customer experience, achieve operational excellence, and more. Its low-code platform is equipped with capabilities for enterprise workflows, including features for business process management, case management, robotic process automation (RPA), artificial intelligence, and enterprise data integrations.
---
Creatio is a global software company providing a low-code platform designed to help clients meet their process and customer relationship management needs. The company's low-code/no-code solution can help clients build processes of various complexities, manage and automate unstructured processes, detect bottlenecks, optimize overall processes, and more. Creatio's Marketplace also provides customers with many out-of-the-box integrative solutions, templates, applications, and connections.
---
Mendix is a global provider of an enterprise low-code platform capable of promoting collaboration between teams, accelerating application development, maintaining security standards, and generally helping companies embrace their digital futures. The "all-in-one" low-code platform includes features for app development, intelligent automation, data integrations, artificial intelligence, single-click deployments, and more. It's also one of the only low-code development platforms that run natively on the SAP Hana platform and takes advantage of its analytics, in-memory database capabilities, and scalability.
---
Neptune Software provides clients with a low-code, SAP-centric, and rapid application development platform to optimize business processes and interfaces. The Neptune DXP also offers a low-code SAP-certified app development platform with a drag-and-drop app designer, a centralized dashboard for increased efficiency, and capabilities for delivering custom SAP Fiori apps, reports, and microservices. Users can also embed the platform into an existing ABAP stack.
---
OutSystems is a cloud-native application platform designed to help enterprise architects, IT leaders, and developers with the capabilities they need to improve application lifecycles. The OutSystems Application Platform uses automation tools, cloud-native runtimes, and AI-powered services. Its SAP capabilities can also help organizations customize their SAP processes, streamline migrations to S/4HANA, improve overall operations, design intuitive user experiences, and more/
---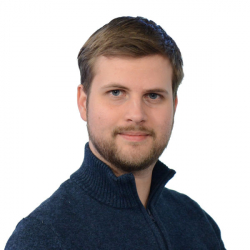 Latest posts by William Jepma
(see all)