Deacom, Inc. has announced the launch of new forecasting tools for its ERP solution. These tools will help the company's CPG and brand manufacturer clients predict future trends and make more informed business predictions by assessing market volatility, strategically weighing variables, measuring short-term demand, and applying various variables to a forecast, all from a single ERP platform.
Deacom, Inc. is a global ERP provider focused on helping growing distribution and manufacturing businesses resolve challenges, decrease TCO, and improve operational efficiencies with consolidated data forecasting capabilities to eliminate the need for third-party add-ons. The company's ERP platform, DEACOM ERP, is built on a .NET framework and comes equipped with built-in CRM, point-of-sale, warehouse management, forecasting, inventory management, formulation, lot traceability, direct-store-delivery, and e-commerce functionalities.
With the launch of these new Deacom manufacturing forecasting tools, DEACOM ERP users can take advantage of methods like straight-line forecasting, moving average forecasting, simple linear regression forecasting, and multiple linear regression forecasting. The company will also release exponential smoothing capabilities in the future, which will offer manufacturers a simpler way to perform short-term forecasts.
Scott Deakins, the COO of Deacom, says, "In a world where the supply chain is so volatile and black swan events become more common, this level of convenience and insight is critical for businesses to stay competitive, Recognizing the lasting effects of COVID-19 have driven supply chain managers to make decisions on projected demands rather than solely historical data, Deacom's new forecasting tools address these challenges by taking into consideration market volatility and provide companies with the ability to more accurately predict future trends and make stronger business predictions."
Learn more about Deacom.
---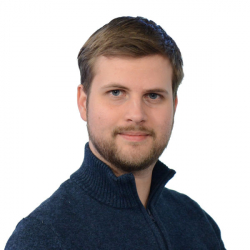 Latest posts by William Jepma
(see all)