E2open has announced plans to acquire BluJay Solutions in a transaction representing an implied enterprise value of $1.7 billion. The acquisition will enhance E2open's supply chain platform execution capabilities with BluJay's transportation management software and global trade functionalities. E2open held a public conference call and webcast to announce the news, which is available on the company's website.
E2open is a B2B provider of cloud-based and on-demand software for computer, telecom, electronics, and other supply chain markets. The company's collaborative platform collects real-time data from clients, distribution channels, suppliers, contract manufacturers, and logistics partners and allows users to access it from a single place. BluJay Solutions combines data, networks, and applications into a platform designed to streamline processes for manufacturers, retailers, distributors, carriers, and logistics service providers.
E2open's acquisition of BluJay Solutions will expand E2open's supply chain execution capabilities, specifically in the transportation management sector. BluJay Solutions will also help improve E2open's compliance and tariff capabilities with its complementary global trade management platform. Other benefits of the combination of these companies include an enhanced global reach, cross-sell opportunities, an expanded trade network, deeper analytics, new monetization opportunities, and more.
Michael Farlekas, president and chief executive officer at E2open, says, "I am thrilled to welcome the exceptional team and great customers of BluJay Solutions to E2open. Combining E2open's end-to-end platform and large trading partner network with BluJay's leading logistics execution software, we will provide more robust capabilities and value to our customers, unlocking a greater opportunity to accelerate our long-term growth. This transformative acquisition advances our strategy and is consistent with our approach to M&A over the last 5 years."
Learn more about E2open.
---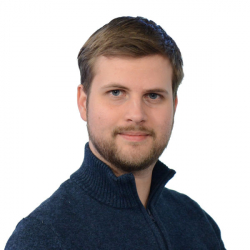 Latest posts by William Jepma
(see all)