ECI Software Solutions has announced the acquisition of INSEARCH, a cloud-based construction management solution. The company will join ECI's Residential Home Construction Group alongside other companies, including MarkSystems, Lasso CRM, LotVue, and other industry-specific software solutions. ECI will help INSEARCH grow by investing in its product development, customer success, and go-to-market strategies. The deal closed on November 9th.
ECI Software Solutions is a provider of cloud-based technologies and industry-specific business software solutions. For over thirty years, the privately-held company has served small to medium-sized manufacturing, wholesale, retail, distribution, construction, and field service organizations. Services include a suite of implementation, consultations, management, analytics, support, and product-specific training to help business owners streamline their day-to-day operations.
With INSEARCH's acquisition, ECI will expand its portfolio of Residential Home Construction software with INSEARCH's I.D.A. Pro Cloud solution, which provides users with a 2D and 3D visualization tool to provide homeowners with an interactive way to customize the home they're buying. The acquisition will also enable ECI to improve the preexisting integration between INSEARCH and MarkSystems, another company part of ECI's Residential Home Construction Group, with expanded functionalities.
Trevor Gruenewald, the CEO of ECI, says, "ECI's mission is to provide the best cloud technology to our customers so they can grow. We've always been impressed with INSEARCH's capabilities, which drove us to forge a strategic relationship with them in early 2021. After getting to know them better over the intervening months, we became even more confident that the INSEARCH team would be a valuable addition to our company and I.D.A. Pro Cloud would be a great complement to our other solutions."
Learn more about ECI Software Solutions.
---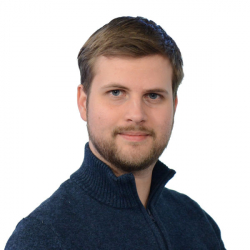 Latest posts by William Jepma
(see all)