Epicor has acquired KBMax, a provider of visualization and configure price quote (CPQ) software. KBMax's solutions will be marketed under the Epicor brand as an individual module in the company's productivity suite but will also support business continuity for KBMax's existing customers. The acquisition will provide Epicor customers with a bridge between sales and operation data and improve planning and production efforts.
Epicor Software Corporation is a global provider of enterprise solutions for organizations in the manufacturing, distribution, LBM, retail, and automotive industries. The company has almost 50 years of experience and offers modules for analytics, CRM, data management, e-commerce, financials, HR, sales, supply chain, and more.
KBMax's acquisition will help Epicor provide its users with more accurate sales quotes, reduce order mistakes, improve sales rep productivity, visualized sales information, and a centralized data hub delivering 360-degree views of customer order and fulfillment status. KBMax's CPQ capabilities will also expand Epicor's ability to reduce the time and cost of getting customers to respond to proposals.
Steve Murphy, the Epicor CEO, added the following statement: "Our customers are the essential businesses who make, deliver, and sell the things everyone needs. We knew we needed to move fast to enable them to be able to stay digitally competitive and build out scalable digital commerce capabilities. It's a perfect time for businesses to reach their customers in new and compelling ways. The integration of KBMax's technology into our platform will solve that challenge for our customers, enabling them to create an information-rich and immersive online buying experience. The integration of next-gen CPQ tools with our ERP system will enable vital connectivity points to our customers across inventory, costs, pricing, and customer data."
Learn more about Epicor.
---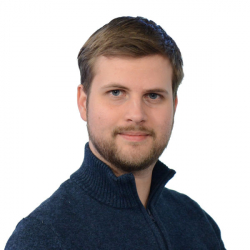 Latest posts by William Jepma
(see all)