Epicor recently launched the latest version of Epicor Prophet 21, its cloud-based productivity solution for distributors. The new release provides distributors with an enterprise cloud and future-focused module design to help them manage supply chain disruptions, navigate changing customer expectations, and scale their operations for the future.
Epicor Software Corporation provides enterprise solutions for global companies in the manufacturing, distribution, lumber and building supply (LBM), retail, and automotive industries. The company has nearly 50 years of experience equipping its clients with analytics, CRM, data management, ERP, e-commerce, financial, HR, sales, and supply chain management tools. Epicor also offers consulting, update, migration, education, cybersecurity, and implementation services to help its clients succeed.
The new version of the Epicor Prophet 21 platform introduces the Epicor Cloud Enterprise Services package, which is geared toward large distribution companies and can provide them with the control and flexibility they need to manage global operations from a single, scalable, and secure cloud platform. Other updates include an improved user experience, more database access, a customizable upgrade schedule, and a modular design to improve the way users can personalize and configure their Epicor Prophet 21 solution.
Himanshu Palsule, the President and CTO of Epicor, made the following statement to accompany the news, "Our latest release of Epicor Prophet 21 focuses on building cloud momentum, ensuring that both functionality and performance are at their peak as distributors embark on their digital transformation. Whether it's to drive efficiencies, find new ways to grow revenue, or make better, more informed strategic decisions, Epicor Prophet 21 allows customers to focus on what they do best to run their businesses."
Learn more about Epicor Prophet 21.
---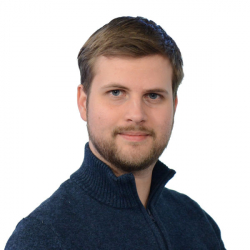 Latest posts by William Jepma
(see all)