Epicor recently announced its plans to acquire CBC Computer Systems and its Decor Fusion point-of-sale (POS) software for retailers. The acquisition will help Epicor retailers in the Paint and Decorating markets elevate performance, simplify processes, boost profits, engage customers, and transform their business with an industry-specific, one-stop solution. The Decor Fusion software will be offered as part of Epicor Retail's solution suite.
Epicor Software Corporation provides enterprise solutions for global companies in the manufacturing, distribution, lumber and building supply (LBM), retail, and automotive industries. The company has nearly 50 years of experience equipping its clients with analytics, CRM, data management, ERP, e-commerce, financial, HR, sales, and supply chain management tools. Epicor also offers consulting, update, migration, education, cybersecurity, and implementation services to help its clients succeed.
The acquisition of CBC Computer Systems and integration of Decor Fusion will help Epicor provide Paint and Decorating customers with an end-to-end solution outfitted with a suite of capabilities. These include enhanced CRM capabilities, industry-specific e-commerce tools, integration with manufacturer systems, extensive inventory management features, cloud delivery, and streamlined sales and purchase order processing. The acquisition will also support business continuity for all existing Decor Fusion customers.
Steve Murphy, the CEO of Epicor, says, "Retailers of all sizes have needed to quickly adapt to changing buying behaviors and supply chain challenges born out of Covid-19 to ensure they have the visibility and control to grow their businesses and delight customers. The integration of CBC Computer Systems and Decor Fusion software into our solution set will help our customers solve for those challenges today and ensure their operations are flexible and optimized for tomorrow."
Learn more about Epicor.
---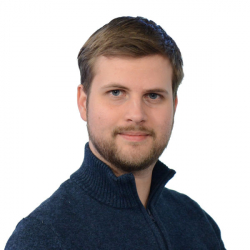 Latest posts by William Jepma
(see all)