ePROMIS has announced the release of FutureGen Enterprise Cloud, a new cloud-based, all-in-one software to help organizations manage and scale their business from a single platform. The FutureGen Enterprise Cloud platform can help large enterprises and growing companies modernize business processes, automate processes, reduce costs, manage operations remotely, improve decision making, improve workforce collaboration, and more.
ePROMIS Solutions is a global software development company that offers a suite of solutions addressing a spectrum of enterprise functionalities. Its ePROMIS platform is designed to be a simple-to-use, fully integrated ERP system with core modules for Procurement, Project Costing, Financial Accounting, Purchase, Inventory Management, Sales, HR, Asset Management, Transportation, Manufacturing, and more. ePROMIS products and services are designed to satisfy clients' needs from all sectors, from small and medium companies to full-fledged customizable business solutions for large enterprises.
The ePROMIS FutureGen Enterprise solution compiles ERP, HCM, CRM, EAM, CAFM, e-commerce, website building, marketing automation, project cost management, customer service, collaboration, and other tools on a single interface accessible from any device at any time. The new platform also introduces new functionalities for manufacturers and salespeople, including streamlined warehouse management tools and expanded prospect details to help users create personalized offers that increase conversions. ePROMIS offers customers a range of deployment options, so companies of all sizes can choose the option best suited to their needs.
Matthews Matthew—the founder and CEO of ePROMIS—made the following statement to accompany the announcement: "Started as a company to supply accounting software to small businesses, ePROMIS has now evolved to a leading enterprise management software provider catering to the needs of different industries, functions, and departments for medium, large enterprises, and conglomerates."
Learn more about ePROMIS.
---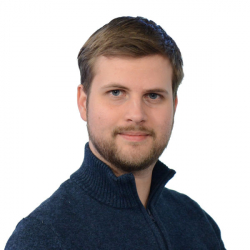 Latest posts by William Jepma
(see all)