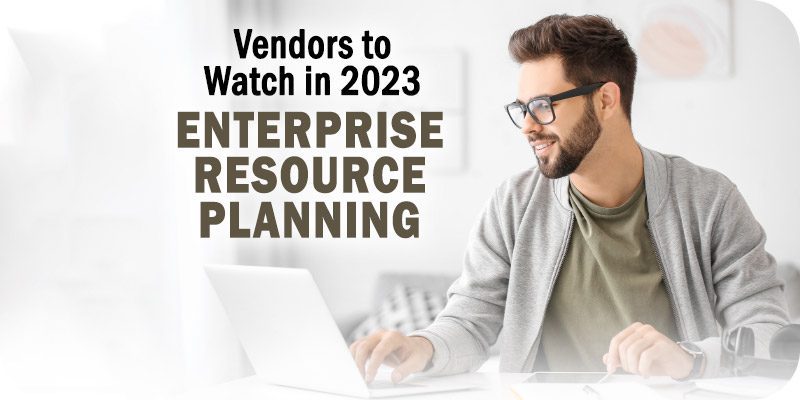 Solutions Review's ERP Vendors to Watch is an annual listing of solution providers we believe are worth monitoring in 2023 and beyond.
The process of searching, evaluating, purchasing, and deploying an Enterprise Resource Planning (ERP) solution is not as simple as it once was. There's no such thing as a one-size-fits-all approach to ERP software, especially since solutions come in various forms and each features a particular set of capabilities, strengths, and drawbacks.
To help you keep your finger on the pulse of the marketplace, we've turned our gaze to the future of ERP software. Whether it's inclusion in a recent analyst report, the release of an innovative new tool, or a bump in venture funding, these are the ERP vendors that have earned watch list status from Solutions Review for the year ahead. Companies are commonly included if they demonstrate a product roadmap aligning with our meta-analysis of the marketplace. Other criteria include recent and significant funding, talent acquisition, a disruptive or innovative new technology or product, or inclusion in an analyst publication.
ERP Vendors to Watch in 2023
---
Description: ERPNext is a free, open-source solution designed for the modern user. Designed for small and medium businesses, ERPNext is presented as a series of apps. It's based on the MariaDB database system and uses JavaScript and a Python-based server-side framework. The solution allows you to track inventory across multiple warehouses and is typically used for manufacturing setup, customer issue management, and managing numerous user roles simultaneously. ERPNext can also walk you through the process in a typical setup wizard style.
---
Description: My Office Apps offers a cloud-based, scalable, and configurable ERP system for growing and small-to-midsize companies. Known as Kechie, the company's ERP platform is built to grow alongside a company and improve processes with reporting tools, automation, and more. Its features can automate and synchronize inventory management, finance, manufacturing, supply chain management, procurement, sales order management, CRM, warehouse management, and other processes.
---
Description: Pronto Software is an Australia-based business management, analytics, and ERP software solutions developer. With Pronto Xi—a modular, scalable ERP and analytics solution with on-premises and cloud-hosted deployment options—companies can access integrated accounting, mobile, and operational features in a single system. The platform enables users to optimize business processes, boost productivity, maximize inventory accuracy, unlock actionable insights, and monitor every aspect of their business, from the top floor to the shop floor.
---
Description: RELEX Solutions is a unified supply chain and retail planning platform designed to help retailers and consumer goods companies optimize demand, supply chain, merchandise, and operations planning initiatives across end-to-end value chains. Companies can use the platform to maximize customer satisfaction, minimize operative costs, and drive profitable growth across sales and distribution channels. In 2022, RELEX Solutions expanded its capabilities by acquiring Formulate, a promotion planning and analytics company, and raising €500M in a funding round.
---
Description: Striven provides companies with an "all-in-one" business management software that combines CRM, project management, accounting, HR, inventory management, and other capabilities into a single system. Businesses can use Striven's solution to automate processes, modernize workflows, track company data in real-time, and more. Its platform can be tailored to companies in the manufacturing, logistics, retail, distribution, professional services,e-commerce, construction, and field services markets.
---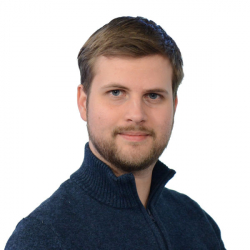 Latest posts by William Jepma
(see all)