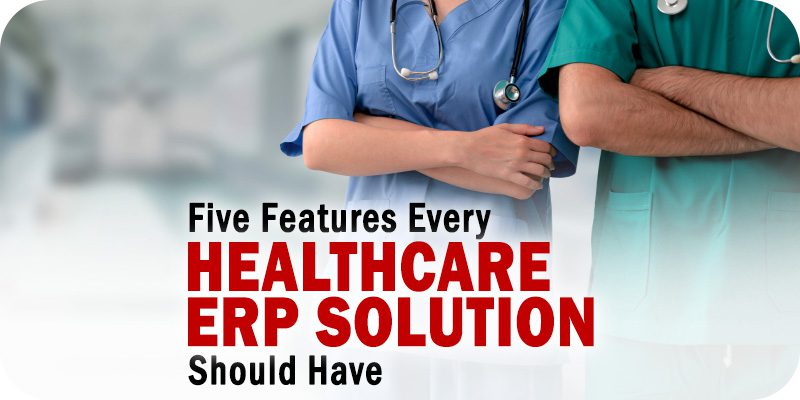 The editors at Solutions Review have compiled a list to spotlight some of the critical features a healthcare ERP solution should include, why those features are important, and how companies can ensure they find the best software for their company needs.
Healthcare professionals need access to consistent, dependable technology systems capable of managing facilities, documentation, strategic planning, budgeting, employees, and patient experiences. However, not every healthcare solution is created equal, so professionals need to find and implement the right system for their needs. The ERP marketplace has grown especially valuable to the healthcare industry for precisely this reason.
The managerial capabilities and enterprise planning tools available via an ERP solution can help healthcare professionals provide the proper experience for their staff and patients. With that in mind, the editors at Solutions Review compiled the following selection of features every healthcare ERP solution should have.
The Features Every Healthcare ERP Solution Should Have
---
Data Management
As the healthcare industry evolves and grows more technically proficient, departments can no longer afford to be siloed from each other. Instead, medical professionals need a unified system to leverage their medical record system data with a seamless, accurate, and real-time interface that acts as a single source of truth across a facility. An integrated healthcare ERP solution can consolidate data, eliminate discrepancies, and link data from one department to another, improving company efficiency and communication.
---
Regulatory Compliance
Healthcare is a highly regulated industry, so companies must prioritize compliance to protect their patients and employees. However, ensuring consistent regulatory compliance can be challenging with outdated software, so healthcare organizations must integrate an ERP system to streamline the compliance process. With ERP, all of an organization's aspects are traceable, and transparent, and put all relevant information right at the user's fingertips. Companies should also inquire with an ERP provider about their broader security strategy. The best solutions will involve vulnerability assessments, application upgrades, patching, regular tests of the data restoration process, and more.
---
Operational Visibility
Integrated ERP solutions can help companies save money and resources by giving users unprecedented visibility into their operations. For example, an ERP system can spotlight roadblocks inhibiting productivity, workflow, and resource allocation, allowing users to address those issues and reduce waste-related costs. And since ERP systems enable seamless data exchanges across departments and automate back-office tasks, healthcare organizations can save time and money.
---
Business Intelligence
With the amount of data gathered in a healthcare organization's internal system, business intelligence software is often a must-have feature. Data management functionalities are valuable, but with a business intelligence module, healthcare ERP solutions can take data and convert it into visualized reports that make it easier for decision-makers to access and interpret the information they need. Other business intelligence features include integrated consolidation reporting, dashboards, graphs, and data analysis.
---
Implementation Support
Like any piece of enterprise technology, a healthcare ERP solution can be a complex system to implement into a company's preexisting processes. Many companies will offer implementation support services to clients, but not all. The best implementation support doesn't stop when the system launches. Instead, the ERP provider should be involved in the pre-implementation setup, onboarding process, training services to help users get used to the new software, and hands-on meetings to ensure everyone is on the same page.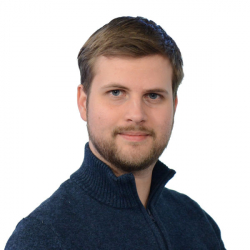 Latest posts by William Jepma
(see all)