FinancialForce has announced the general availability of its Spring 2021 release. The new capabilities coming to the customer-centric ERP platform include a customer engagement and insight offering, enterprise intelligence, automation, and other features required for a modern customer experience. These additions will help organizations uncover new customer insights across various projects and improve adoption and productivity rates.
FinancialForce provides customer-centric business applications that are available on Salesforce's cloud platform. The company's ERP suite and professional services automation (PSA) platform are designed to accelerate business growth, enable real-time insights, improve decision-making, identify new opportunities, predict customer and market expectations, and help users see their customers in "full color."
The new features included in the Spring 2021 release include a customer engagement capability, which combines information from each stage of the customer journey, an intelligent staffing feature, which adds automation into the project staffing process, and a financial report builder. The release also includes updates to existing functionalities like revenue schedules, inventory management, accounting, and billing. With these additions, FinancialForce hopes to help organizations implement best practices, identify and assign the best resources, and equip them with a real-time understanding of customer lifetime value.
Dan Brown, the Chief Product and Strategy Officer at FinancialForce, says that "CEOs are prioritizing digital transformation to improve strategic decisions and productivity while maintaining the fast pace of the last year. Our Spring 2021 Release is designed to support the evolving enterprise and provide the agility and adaptability organizations need to meet the demands of the market. We are excited for the potential to supercharge ERP and PSA and help organizations be truly customer-centric."
Learn more about FinancialForce.
---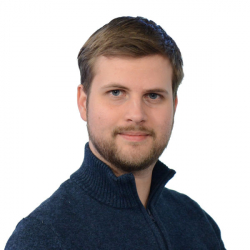 Latest posts by William Jepma
(see all)